Being a Mom is more than a full-time job. But you may have hours left in the day you enjoy filling with a hobby you can get paid for. Or maybe you've always been an entrepreneur at heart and love the hustle.
Whatever your reason for starting your own business, there are plenty of ways to run a successful startup from the comfort of home, including these 5 ideas that are relatively easy to pull off.
1. Custom T-Shirts
If you have a creative side and a passion for fashion, selling custom t-shirts, sweatpants or hoodies is easier than you may think. With your killer design ideas, a full-service t-shirt printing company that offers plenty of apparel options and an online retail site, you could be in business in no time. You will need a computer and Photoshop in order to get started. You can then choose from different styles of printing for your T-shirts, such as DTF printing. One of the best things about DTF printing and supplies is that you can create your own products and sell them on hats, t-shirts, and mugs, for example.
You'll be relying heavily on your social media accounts to market your brand and engage with current and potential customers, so you'll want to have your pages optimized for e-commerce sales.
Check out the Government of Canada's Funding for Business Women page if you need help getting your custom apparel shop, or any other business, up and running. It has links to several government funding programs for Canadian women-owned and women-led businesses.
2. Urban Farming
With the demand for local, organic, farm-to-table produce, your rural property may have the potential of producing cash crops. This idea works if you already have a background in farming or you're naturally in your element with your hands in the soil. If you take pride in providing healthy, nourishing foods and already spend lots of time at farmer's markets, this could be the side hustle for you.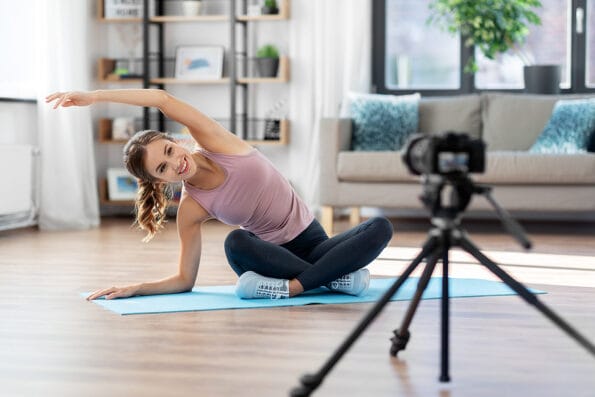 3. Mom Blogging
You've already built up a valuable store of knowledge that can help new or expecting mothers who are nervous about all the unknowns they're about to face. Your blog or consulting service can be a mom-based knowledge hub that covers topics like baby-proofing, children's clothes and toys, food allergies, and so much more.
4. Social Media Management
For most side hustles to work these days, you would have to have a strong social media game to begin with. If you're already a whiz at creating engaging posts and building a following, why not become a freelance social media manager? There are also plenty of small- and medium-sized businesses out there looking for permanent, part-time social media managers if you like the idea of a steady paycheque.
5. Virtual Assistant
If you're a naturally organized person and enjoy responding to emails, taking customer service calls, scheduling appointments, etc., you can use platforms like Upwork and Fiverr to get you virtual assistant gigs. There's little overhead and it's work you can fit fairly easily into your schedule.
Final Thoughts
No matter what business you get into, writing out a formal business plan can only help start you off on the right foot. This template from Shopify walks you through the details you need to consider and plan for when starting up a business.
Image Source: BigStockPhoto.com (Licensed)
Related Categories:
Work
,
Reviews