Everyone loves a good Hollywood blockbuster or popular Netflix tv show – but where can you find those obscure and lesser-known movies? If you're a movie nerd, then the home screen selection of Netflix and Hulu is probably getting a little dry, so you'll want to take a look at the following movie sites!
Finding rare and obscure movies on your typical film streaming sites – such as Netflix, Hulu, Prime TV, Paramount Plus, Disney Plus, among others – just won't cut it. While there is a fairly large selection of movies on these platforms, they do not have many lesser-known titles. 
So if you're looking for an old and rare movie or perhaps just a really unknown film, you need a site different from your generic streaming sites. 
In this article, we'll go over some sites that either host rare and obscure films for streaming themselves, or sites that act as an index for users to research movies and places to find/watch them.
IMDb
IMDb – Internet Movie Database – is a website that contains a database of information relating to films and other media. They are owned by Amazon.com, and were originally founded in 1990. They have 8.7 million titles in their database, so you can be sure there is a new film to discover there!
They also offer profile pages for individuals who work in the filming industry such as actors, directors, and more. Here's a great example of a profile on IMDb.
While you can't watch any films apart from trailers and other free content on IMDb, it is a very useful tool to have in your backpocket when searching the web for the next movie to watch. With that said, they do offer a plethora of ways to research movies to watch.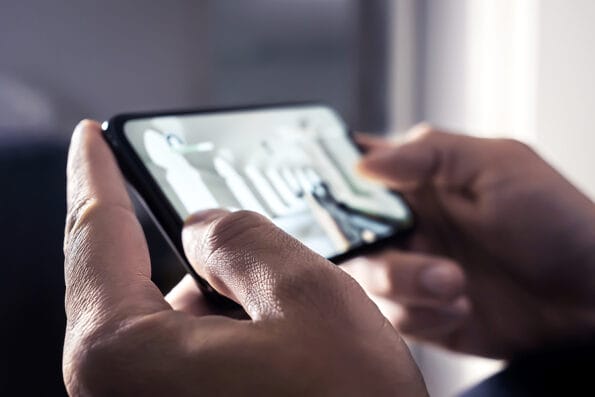 The Unstreamable Column
An interesting way to categorize films, but it definitely helps sift through the popular films to find those obscure and rare gems! The Stranger's Unstreamable Column offers a unique selection of articles that all focus on old and new films that cannot be found on streaming services! 
In most cases, they do provide a method of obtaining the film physically – or digitally. Their articles can be a fantastic way of finding really interesting films that not many other people have had the chance to see!
In this article published on the column, they go over various films that have not been put on any streaming sites for whatever reasons. The first film in the article is titled "Martin" and is an American film from the 70s about a teenager (named Martin) who believes he is an elderly vampire. The article gives a brief explanation of the film, and other details regarding it.
Another interesting film featured in The Stranger's Unstreamable Column is titled "The Snorks" and it's actually a cartoon show that ran from 1984 to 1988. According to the article, The Snorks were created by a Belgian businessman who claimed he had the rights to The Smurfs – but lost the legal battle… and created The Snorks. 
Turner Classic Movies
Turner Classic Movies offers the largest online selection of old movies. On their website, they have films ranging from the 1900s all the way to the 2020s. One thing you'll notice when visiting their site is how little modern movies there are compared to old films! 
According to the Wikipedia page on them, they mostly stream films that were made in the mid 20th century, so 1930s, 40s, 50s, and 60s films. Then they also have a pretty large selection of even older films, from the 1900s to 1920s. 
So if you're looking to watch an old fashioned movie, then we highly recommend checking out Turner Classic Movies and giving as few of the films on their site a try!
Wrapping it Up
There isn't a Netflix dedicated for unknown films unfortunately, and so you're going to have to do a bit of digging to find an obscure movie that you like. We recommend going to IMDb and simply sifting through the lists of movies they have – as they pretty much have every movie listed on their site for people to read about.
You can also check out the Unstreamable Column from The Stranger.com. They publish very interesting articles that focus on films that you cannot stream anywhere! Talk about a good place to find unknown films. 
Lastly we recommend Turner Classic Movies as a place to look if you're in the mood for an old fashioned movie!
Related Categories:
Movies
,
Reviews
,
Television