If you need to take out a loan for a necessary purchase, online loans can be an excellent solution for you. The online lending market is full of deals that can address your unique financial needs.
But, before you apply, you need to know the advantages and disadvantages of online lending. Below are the pros and cons of online loans to know if this is the solution for you.
Advantages of Online Loans
Comparing Rates is Easy
One benefit of online lending is comparing rates is easy. This benefit allows you to know the best loans suited for your situation.
Many lenders allow borrowers to compare their loans to the other lenders or loans. By comparing rates, you can make a more informed decision before choosing an offer.
Provides a Way to Get Cash Quick
Online lending is a convenient and efficient process. When you finally make a decision, you can apply and get the cash the same day. This can be pretty helpful if you need a personal loan for a big purchase.
The streamlined process allows borrowers to address their financial problems fast. This can protect their credit score in the long term, too.
Convenient
Today, you can complete an online loan through an online application process.
This means you can complete the process at a time that suits you. You can even apply for a loan in the comfort of your couch or bed.
An online loan allows you to put the application on hold and go back to it whenever you want.
This benefit educates consumers about the responsibility of taking out a loan. It also reminds borrowers what a loan may mean for their future finances.
Some online lenders allow customers to apply for a loan 24/7. Meaning if you need a loan for an emergency, you can apply for an online loan, even at 3:00 am.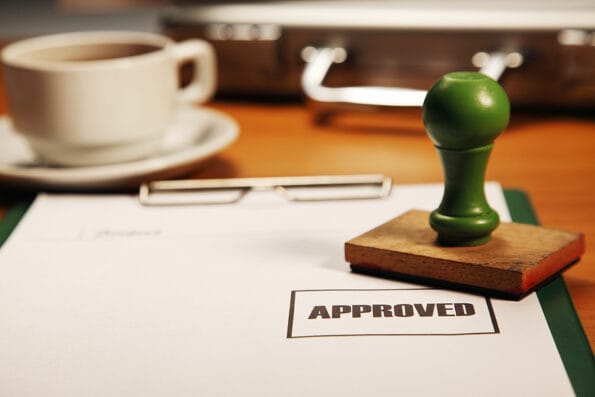 Fast Pre-approval
Many online lenders offer pre-approval to determine your qualification for a specific loan. The lenders check your creditworthiness and your relationship with other lenders.
If a lender pre-approves your loan, you can get your cash immediately.
The great thing about this is that your credit score won't get affected after a pre-approval. The process only analyzes if you can get the loan.
If you do not want to go through with the loan, you can still look for other lenders even if you are pre-approved.
Disadvantages of Online Lending
Trustworthy Lenders Can Be Difficult to Find
Online lenders do not have the same credibility as banks and credit unions.
Banks and CUs have established a reputation for themselves. They have the names that everyone knows.
In contrast, the players in the online lending industry are new. They have not been around for long, which means people still do not know who to trust.
Because of this, online lending can be a scary process. This feeling is common among those who are new to online lending.
Luckily, you can address this gap by doing a thorough background check. Check if the lender follows regulations and complies with relevant laws.
High-Interest Rates
Generally, unsecured loans come with higher interest rates. Because getting the cash is convenient, interest can be high for online loans.
That said, not all online loans have high-interest rates. The interest will depend on a lot of factors, including the type of loan you take.
If you also fail to make your payments on time, you may need to pay high interest. You may also need to pay penalty fees that accumulate over time if you ignore them.
Data Safety Can Be an Issue
Today, people want to know how sites use their data. More and more people are concerned with privacy. They are stingier on the data they provide to companies or databases.
When you apply for an online loan, lenders may ask for personal information. You may need to provide details about your financial history.
This is why it is crucial to work with an online lender you can trust. Do background checks on the company and see if your information is safe with them.
Getting an online loan can solve your financial issues or pose another problem to you. At the end of the day, what an online loan can be for you will depend on how careful you are before deciding.
Doing thorough research before working with an online lender is the best thing to do. This can protect you and prevent problems while you are applying for a loan.
Image Source: BigStockPhoto.com (Licensed)
Site Disclaimer 
The Content in this post and on this site is for informational and entertainment purposes only. You should not construe any such information or other material as legal, tax, investment, financial, or other advice. Nothing contained on our Site constitutes a solicitation, recommendation, endorsement, or offer by HII or any third party service provider to buy or sell any securities or other financial instruments.
Nothing in this post or on this site constitutes professional and/or financial advice. You alone assume the sole responsibility of evaluating the merits and risks associated with the use of any information or other content in this post or on this site. 
You recognize that when making investments, an investor may get back less than the amount invested. Information on past performance, where given, is not necessarily a guide to future performance.
Related Categories:
Money
,
Reviews