Gambling involves risk and the danger of losing your bets. But it's your choice to take this risk and make bets, and it is quite another thing when danger lurks where the player does not expect it. It is about such potential pitfalls that you should know in advance. And even better, when you know exactly how to avoid unwanted risks and trust only reliable and promising platforms, where the pleasure of the game will not be overshadowed by dangerous moments.
Reducing the number of problems is not so difficult when you know what US safe online gambling is and what rules and standards this concept correspond to.
What are the risks of online gambling?
Avoiding potential damage to your wallet or personal data is quite simple when you use legit gambling sites. Unfortunately, not all gaming sites are equally reliable and safe. A new platform that you have never played on can meet you in different ways. The most frequent complaints of cheated players can be summarized because they are all very similar:
The absence of a license allows the platform to quickly close or not resolve disputes with players. They allow delays in payments or do not pay out winnings at all; the support service does not work, and it leaves the person alone with the problems that arise.
This leads to another problem: unlicensed sites are not responsible for keeping a player's personal, confidential, or financial information safe.
Scams with bonuses are the second most common. Some online casinos attract attention with generous payouts for the first deposit and free spins. The player encounters voyagers that cannot be fulfilled, and the bonuses burn out.
Very often, the most important conditions are written in small print. Therefore, the very first piece of advice when you are looking for safe gambling sites is to always read the privacy policy and rules of use of the platform, no matter how many pages there are. It is better to be bored for a few minutes before the game than to lose everything afterward.
5 tips for a safe online gambling experience
There is no unequivocal answer to the question, "Is gambling online safe?" Your game will be reliable, stable, and safe if you follow a few tips.
Trust only reliable online casino operators
Safe online gambling sites have a long history and are licensed and approved for use in your region. The excellent reputation of the site is also indicated by the presence of a caring and accessible support service. One of the desirable things is that technical support could be reached at any time of the day. It is best if, in addition to the feedback form, the site has an online chat with a live operator, phone numbers, and e-mail, where you can write if necessary and ask for help.
If you find it difficult to make a decision on your own, compare your analysis with the conclusions of experts: the Internet presents many real and unbiased expert reviews of online casinos with real ratings from players.
Make sure your password is strong, and the site follows security protocols
Safe online gambling goes hand in hand with cybersecurity, both on the platform side and the player side. The player must come up with a strong password so that the profile cannot be hacked and data stolen. On the other hand, cyber fraud and data leakage are protected by improved protocol and data encryption during transmission. You have heard the names SSL and 256 encryption many times — this is exactly what reliable platforms offer. You should also make sure that your Internet connection is secure, so playing in public places where Wi-Fi is for public use is not advisable and very dangerous for your finances.
Read reviews before depositing and making bets
Rely on the experience of those who have already walked the path at the beginning of which you are standing. Simply put, read the reviews of other players. Note that no site can do without healthy criticism from customers. The situation looks strange when there are few or no negative or objective reviews, and in contrast, there are only laudatory odes to this or that resource.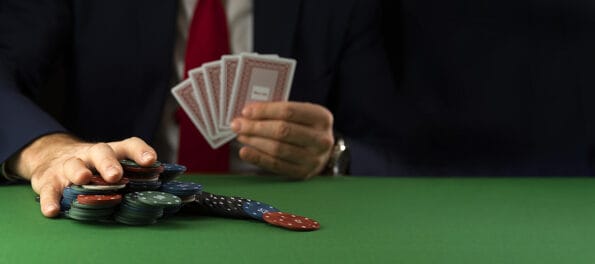 Check the bonuses receiving rules
On the main pages of every online casino, you are promised impressive welcome bonuses. Most of them you will be able to pick up honestly by fulfilling the simple conditions regarding the return. However, when the wager is 60x, and the deadline is limited to a few weeks, it is impossible to fulfill such conditions, even if you play continuously. The rules of US safe online gambling remind you every time: read the rules and don't believe the advertising.
Take care of reliable payment methods
Choose sites with proven and reliable payment methods only: bank cards, electronic wallets, and payment systems. Recently, cryptocurrency payments have become popular: they are secure and instant, and online casinos often do not charge a fee. This method is currently considered the safest.
Conclusion
You can protect yourself when it comes to online games. Follow simple rules, and you will not lose money where you do not expect it. Once again, we will remind you of your responsible game because it is equally important. These rules seem elementary, but they can save your wallet and provide a fun and profitable game!
Image Source: BigStockPhoto.com (Licensed)
Disclaimer 
Cryptocurrency products are unregulated and can be highly risky. There may be no regulatory recourse for any loss from such transactions.
The information on this website is provided for educational, informational, and entertainment purposes only, without any express or implied warranty of any kind, including warranties of accuracy, completeness, or fitness for any particular purpose.
The information contained in or provided from or through this website and related social media posts is not intended to be and does not constitute financial advice, investment advice, trading advice, or any other advice.
The information on this website and provided from or through this website is general in nature and is not specific to you the user or anyone else. You should not make any decision, financial, investment, trading, or otherwise, based on any of the information presented on this website without undertaking independent due diligence and consultation with a professional broker or financial advisory.
You understand that you are using any and all Information available on or through this website at your own risk.
The trading of Bitcoins, alternative cryptocurrencies has potential rewards, and it also has potential risks involved. Trading may not be suitable for all people. Anyone wishing to invest should seek his or her own independent financial or professional advice.
Site Disclaimer 
The Content in this post and on this site is for informational and entertainment purposes only. You should not construe any such information or other material as legal, tax, investment, financial, or other advice. Nothing contained on our Site constitutes a solicitation, recommendation, endorsement, or offer by HII or any third party service provider to buy or sell any securities or other financial instruments.
Nothing in this post or on this site constitutes professional and/or financial advice. You alone assume the sole responsibility of evaluating the merits and risks associated with the use of any information or other content in this post or on this site. 
You recognize that when making investments, an investor may get back less than the amount invested. Information on past performance, where given, is not necessarily a guide to future performance.
Site Disclaimer 
IncredibleThings.com is not a gambling operator or sports betting operator or a gambling site of any kind, and none of its affiliates or subsidiaries constitute gambling operators or sports betting operators. IncredibleThings.com does not offer or provide real currency gambling services of any kind. 
IncredibleThings.com will hold no liability for the consequences of actions that occur at offshore casinos that accept players from the locations where online gambling is prohibited and/or restricted or if a visitor is below the legal gambling age. The content of this site is for entertainment and informational purposes only, and as such, we do not condone financial dealings with any of these sites. It is the sole responsibility of the person playing to ensure that their online casino play falls within the realm of local, state, and federal law. If you use a link that exists on our site to navigate to a third party casino, this is something that is done of your own free will and also at your own risk. You acknowledge and agree that IncredibleThings.com shall not be liable to you or any third party for any losses, damages, claims, suits, costs or expenses of any kind.
Related Categories:
Casino
,
Reviews