If you're thinking of buying a home, one step you will need to take is choosing a mortgage lender. At first, this can seem overwhelming, but don't give in and select the first one you come across.
As complicated as it may be, waiting and being patient will ensure you get the best interest rate. It will also make the entire home-buying process more straightforward in the long run.
Below we are going to talk about five mistakes that you should avoid when choosing a mortgage lender.
Want to learn more? Then let's get started.
Not doing adequate research.
Choosing a mortgage lender requires extensive research, and this is something that you will have to do yourself. Only then will you be able to find the most suitable company that fits your requirements.
Begin by searching the top mortgage lenders online and gathering information. You may also wish to ask friends and family members for their recommendations.
Starting the search too late.
When you think about buying a house, you may be tempted to look at places right away. However, it can be better to wait until you have found a mortgage lender first.
It's much easier to start everything once you know that you have been approved for a loan. You'll also be able to narrow down your selection and only look at properties within your budget.
Not having your finances sorted in advance.
Before looking for a mortgage lender, it's wise to sort out your finances in advance. Having adequate records, payslips, and proof of savings will speed up the process.
Monitor your credit, finalize bills on time and pay off your debt. You'll want to know you are financially secure. Otherwise, you may be disappointed by the final outcome.
Failing to recognize predatory lenders.
While most mortgage lenders out there are reputable; there are others with ulterior motives. While they may be legit, they often prey on naïve buyers who don't know what they are doing.
To avoid falling victim, you need to know what to watch out for. For instance, predatory lenders tend to:
– Advertise in unsolicited ways – pushy phone calls, telemarketers, flyers, etc.
– Have unusually high rates and fees.
– Create a sense of urgency and pressure.
– Encourage you to lie on your loan application.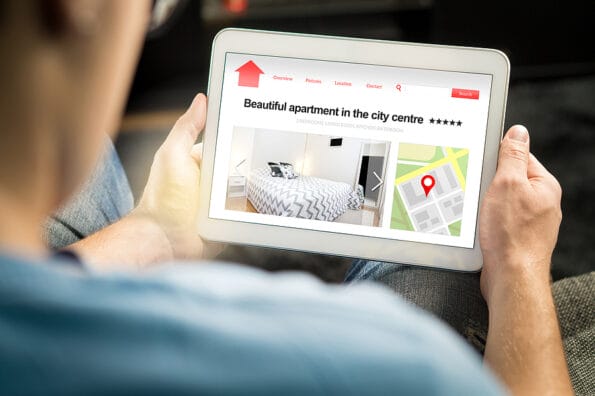 Not trusting your gut.
Finally, the most important tip to remember is that you should always trust your gut. Ask the right questions and if something doesn't seem right, continue your search elsewhere.
While finding a great interest rate and low fees is important, you want to be comfortable with your final choice, especially if you don't feel 100% confident.
Final words.
And that's it. These are five mistakes that you should avoid when choosing a mortgage lender. Now that you know what to stay clear of, you can work towards securing your dream home. All of your hard work really will be worth it in the end.
Image Source: BigStockPhoto.com (Licensed)
Related Categories:
Money
,
Home
,
Reviews