These Owner and Dog  Matching T-shirts  are the coolest way to show off your pup and for your dog to represent its owner.
Who doesn't love dogs? Sometimes we get so many feeling for our pups that we want to show them to the world and no one can stop us.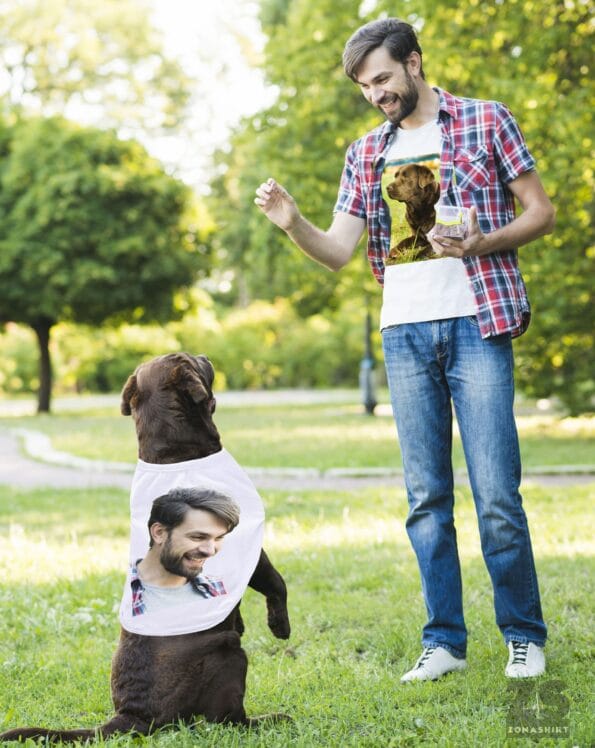 There is a lot of customizable merchandise on the market, so you can put your dog's face on virtually anything right now. But what if the roles reversed?
Here is a matching t-shirt idea: you can wear a nice t-shirt with your dog on it, while your dog gets a tank top with your pic.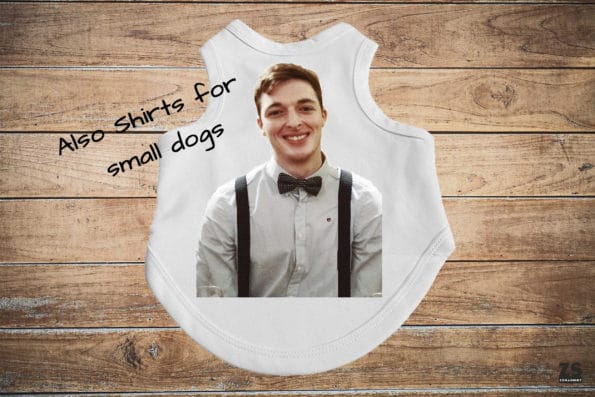 The human shirts come in a male and female version, while the dog tank top has multiple sizes to best fit your pup, starting from XS and finishing at triple XL.
The Dog and Owner Matching Tees surely raise the bar in human-dog relations. They are not only super cute, but your dog can become the star of the show and is sure to make a lot of people turn their heads.
This set is one of the gifts for this Christmas that will create a trend.
If you have a great photo of your dog send it along with the photo of who you want to accompany it and we will create this original Christmas gift.
Buy these shirts before they are sold out in our store on Etsy!
Link to Buy:  https://etsy.me/37xufWX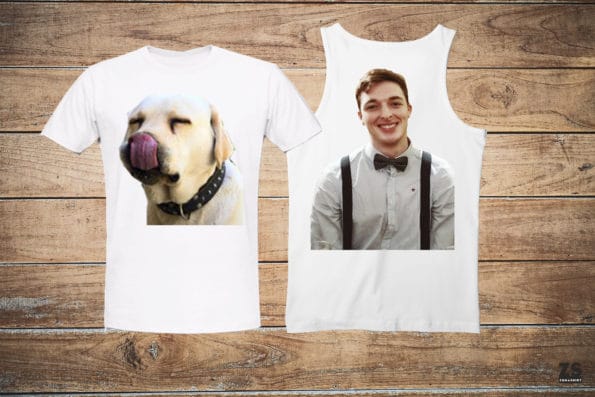 Related Categories:
Holiday
,
Pets & Animals
,
Reviews
,
Shopping