Are you just buying a property in Ireland? Or perhaps you've never thought of protecting your possessions against any unforeseen circumstances? The fact remains that your home, in particular, is a huge investment that needs ample protection. Therefore, getting home insurance coverage in Ireland is something you may want to consider. Without it, you may suffer considerable financial losses in the case of any unexpected occurrences.
Three steps to find out the right home insurance coverage for your home:
Paying Less For Your Home Insurance Coverage: 
Your chances of getting an affordable home insurance in Ireland depends on the range of price quotes you can get. Therefore, contacting at least three home insurance providers for quotes is a great idea. The more insurance companies you obtain quotes from, the better your chances of paying less for your insurance coverage.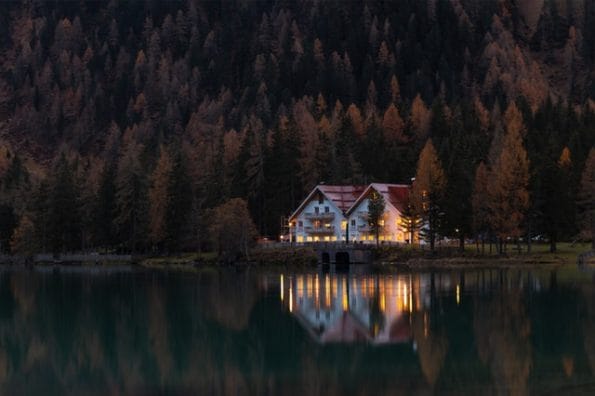 Getting The Right Home Insurance Coverage:
When buying a homeowner's insurance policy, many people are ignorant of the fact that they can protect their household items as much as the building itself. To get the best home insurance coverage, you will want to decide on the type of personal property you have and what sorts of incidents you want to be protected against to be sure that you get what you deserve.
Basic Part Of A Home Insurance Coverage:
There are two parts of home insurance coverage to consider, namely the content insurance and the building insurance coverage.
Content insurance: Otherwise known as household items insurance, content insurance protects anything in your home that is classified as removable against theft, explosions, fire, vandalism, and floods. Such things include your electrical equipment, kitchen appliances, utensils, furniture in your home, and anything else that is removable.
Alternatively, home insurance providers may provide coverage against other things or in addition to the hazards mentioned above. Therefore, make sure you check the details of the coverage to know what you would be expecting.
Buildings insurance: A building insurance policy usually covers vandalism, fire, burst pipes, and water leaks, storm, flood, smoke damage, subsidence, and explosion. If any of these events damage some of your insured property, you will surely have something to fall back onto. In the case that the entire property is destroyed, the insurance company usually bears the cost to ensure that the property is rebuilt. Without an insurance company behind you, you will have to part away with thousands of dollars if not millions. However, when choosing an insurance service provider, ensure to check the terms and conditions of their homeowner insurance cover to determine the extent of coverage offered by the provider.
You need to see home insurance coverage as an investment rather than expenses. Getting insurance is merely putting aside a little money per month to cater for any unforeseen scenario that could cost you a whole lot more whenever it happens. With the right home insurance coverage, you will be providing a secure future for yourself and your loved ones.
Image Source: BigStock.com (licensed)
Site Disclaimer 
The Content in this post and on this site is for informational and entertainment purposes only. You should not construe any such information or other material as legal, tax, investment, financial, or other advice. Nothing contained on our Site constitutes a solicitation, recommendation, endorsement, or offer by HII or any third party service provider to buy or sell any securities or other financial instruments.
Nothing in this post or on this site constitutes professional and/or financial advice. You alone assume the sole responsibility of evaluating the merits and risks associated with the use of any information or other content in this post or on this site. 
You recognize that when making investments, an investor may get back less than the amount invested. Information on past performance, where given, is not necessarily a guide to future performance.
Related Categories:
Home
,
Money
,
Reviews