For many of us, the new home is an exciting time. You get to design your dream spaces and pick out everything you want. But one thing that is often overlooked when designing a new home is choosing the right fridge for your new home. The size of your kitchen, what you want in your refrigerator, and more all play a significant role in choosing the perfect one. Here are some tips on how to choose the right fridge for your new home.
Read Reviews
Reviews are a great way to learn from others who have already bought the item. The folks at Home Appliance Geek explained that other people's experiences will help you determine if a fridge is worth your money or not. You can also find out what people thought of their purchases and if they would buy the product again. There are many websites that give in-depth reviews on all kinds of kitchen appliances. These reviews can help you to narrow down your search if you don't know much about the product.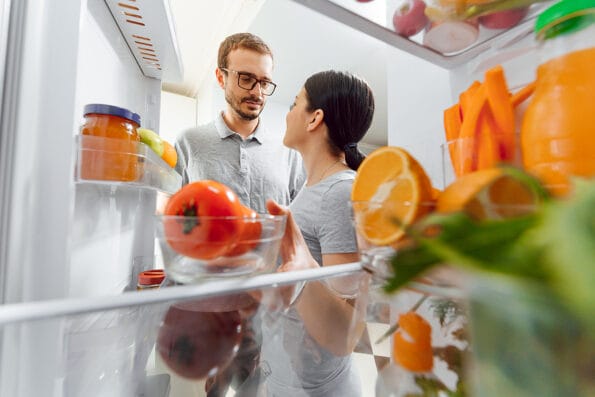 Look For The Right Features
There are several features that can make or break a fridge, so look for the ones you want when choosing one. Some common features to consider are ice makers, water dispensers, and freezer compartments with alarms. All these have different pros and cons, so make sure to weigh your options before making your choice. For example, you will probably prefer an ice maker to crushed ice, so you wouldn't want a fridge without one. But if your family doesn't use much ice, you could save money by going with a different model.
Choose Aesthetically Pleasing Styles
Believe it or not, aesthetics are just as important as function when buying a fridge for your new home. The right style will seamlessly flow with the rest of your kitchen and other appliances you have. Before heading out to buy a fridge, look at the rest of your appliances and take a mental note of how they look together. If you plan on buying new appliances for your kitchen or have a specific design in mind, make sure your refrigerator will match it.
Decide On The Right Size
Another important thing to consider is the size of your kitchen and where you will put the refrigerator. Think about how much space you have before buying a fridge for your new home. Some fridges can be built-in or freestanding, so measure out both options to see what will fit best in your kitchen. If you don't have enough space, you can always get creative and find new ways to store your fridge. For example, double-sided fridges are great space savers because they have two separate compartments on either side of the fridge.
Choosing the right fridge for your new home can be a daunting task. Luckily, there are plenty of tips and tricks to help you along the way. Whether you're looking for an ice maker or water dispenser, reading reviews is one of the most important things to do before making a decision on what refrigerator will work best in your kitchen space. We hope this article has helped guide you towards finding your perfect fridge!
Image Source: BigStockPhoto.com (Licensed)
Related Categories:
Home
,
Reviews