You might spare no effort to give your home a stylish look, but the interiors will always look incomplete unless you have a sofa in your drawing room. Sofas are more than just a piece of furniture, as they are your go-to spot when you have to unwind, chill, watch television, read a book, cozy up, and even enjoy that occasional nap. Even though sofas are of different types, they fall into the four basic categories: traditional, sectional, loveseat, and sleeper. A sectional couch with recliner offers you the convenience, functionality, and ease of a recliner with the added advantage of a sectional. It provides you a higher degree of comfort, relaxation, and additional space for your friends, family, or guests who wish to enjoy their time on the couch alongside you. But what is a sectional sofa, how does it work, and its advantages? What are some things you must consider before purchasing a sectional reclining sofa?
An introduction to sectional sofa
As mentioned above, a sectional sofa offers the advantages of extra space, comfort, and convenience. Even though some people think of them as large and blocky pieces of furniture, they come in several designs and are suitable for all living rooms. Unlike a traditional sofa, they come in independent parts that you can arrange and fix according to your requirements and preferences. Most sectionals are either U or L-shaped. Because you can place them in any way you wish, they are better than a three-seater couch with a fixed configuration that you cannot change.
What is a sectional recliner sofa?
A reclining sectional combines all the sectional characteristics with the mechanism of a recliner. In addition to their extra seating space, easy configuration, and adjustment, you can push their backs downwards while raising their fronts. That way, you get the feel of a bed and offer you the advantage of extra comfort with a rested spine, relaxed back, and elevated legs. Even though traditional sectional recliners came with a manual lever pulling handle to adjust the couch, modern ones are powered or automatic and run with electricity. Power sectional couches might consist of a single motor or dual motor, enabling you to change position by simply pressing a button that you can easily access. Recliners usually have arms facing rightwards, leftwards, or in some cases, might not even have any of them at all.
Main types of sectional recliners
Although you will come across various sectional recliners, you can categorize them into three main types: chaise, L-shaped, and U-shaped. A chaise is a regular sofa consisting of three seats and a chaise (upholstered sofa where you can easily rest your legs) which the manufacturers usually attach on the left or right-hand side of the couch. L-shaped sectionals, called so because they are shaped like the English alphabet "L," typically have more than five cushions, with at least two on each side and a connecting seat occupying the middle position. A U-shaped sofa resembles the letter "U" of the English alphabet and has a center sofa with equal chairs on both sides. Most couches of these types come with four to seven pieces that you can arrange according to your preferences. However, most of them will have a back cushion and a seat cushion.
Can you effortlessly move them?
Even though a sectional might look substantial in size, you can effortlessly move it to create the configurations you want, especially when you compare it with a single three or four-seater sofa, which is extremely bulky and heavy. If you live in an apartment, these couches will easily fit and pass through your entry doors without any problems. Even if you live in a high story building, you will not face any transportation issues because of its size.
Factors to consider when buying sectional recliners
Although you might have purchased a recliner or sectional before, here are some tips you will find helpful if you buy a sectional recliner couch for the first time.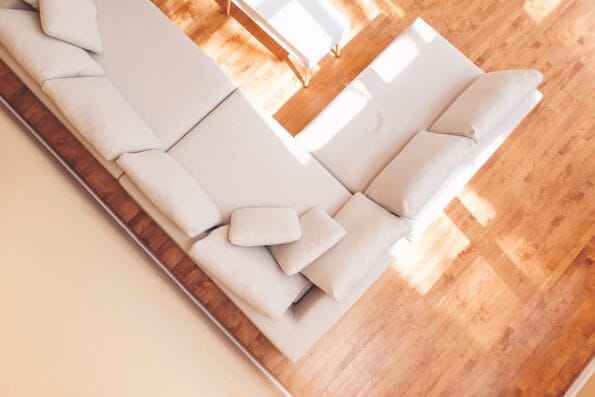 What are its technology features?
When buying a sectional reclining sofa, the first thing you must consider is its technology features. You must check whether it has a wireless remote control system, USB ports, and adjustable headrests that take convenience to the next level. Some also come with three power recliners, so that is something you should consider beforehand.
Type of material
One of the most important things to consider is the reclining sectional fabric. Sofa manufacturers use biodegradable top grain Italian leather for sectionals because it is resistant, strong, and stylish. You could also check whether the plush cushions have high-density foam to ensure high quality and durability.
Check the layout
Most sectional recliners usually have combo sectional, compact sectional, or loveseat layouts. You could select from either of these or even design your accordion to your preferences. Simultaneously, you must also consider the dimensions while paying attention to the measurements of the front skirt, arm panel, inside and outside back.
A sectional couch with a recliner stands apart from traditional sofas with its style, elegance, functionality, and comfort. Your living room will wear a new look with this piece of furniture in the middle.
Image Source: BigStockPhoto.com (Licensed)
Related Categories:
Home
,
Products