A home is always evolving. As a homeowner, your responsibilities don't end after buying a house because you still have to decorate it and do renovation projects after some time. Home improvement can be overwhelming because there are many areas you can work on, and some projects can be expensive.  
Your home requires maintenance and constant improvement for it to remain beautiful. But, isn't it hard to start a home improvement project when you're on a budget? Well, it's not always true. There are affordable ways you can improve your home without breaking the bank! 
Here are the best tips you can use to transform your home from an outdated look to a fresh and functional living space: 
1. Make A Complete Plan

 
Plan everything you need to do before starting any home improvement project. List down all the rooms you need to include in your project to create a unified theme for every room. This will also help you manage your budget because you can keep track of every piece of equipment, decoration, and furniture you need to purchase.  
List down the problem areas you need to fix and estimate expenses and your timetable. You can also create a mood board to visualise your plans and see how your rooms would look like after the project. 
2. Fix Maintenance Issues

 
Before you start remodeling, it's best to tackle any problem areas first to ensure that no leaks and mold can ruin your home. Check your HVAC systems to see if they're working well or if you already need to change filters. It's essential to check for any maintenance issues before remodeling because it will be hard to patch them up after the project.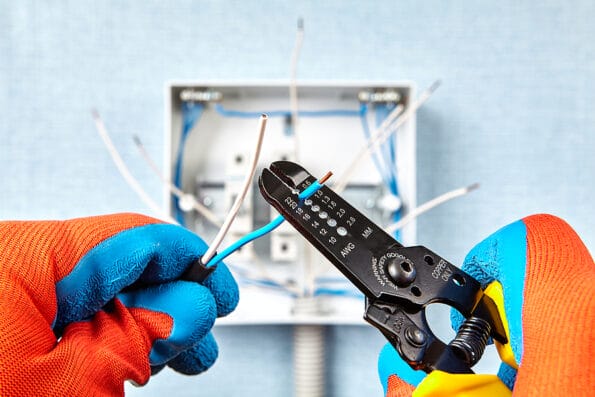 3. Give The Home A Deep Clean

 
The next thing to do is to deep clean your home! Have a clean slate you can work on by deep cleaning every area in your home. Wipe down the windows, counters, walls, and other surfaces to remove any dust buildup. You should also sweep the floors and vacuum your furniture to ensure that everything is clean.  
4. Declutter

 
Excess clutter lessens the functionality and looks of a space. Once you're done deep cleaning your home, it's time to get rid of things you haven't used for the past months or years. If you have excess ornaments that you're keeping in the storage room or utensils that you don't need, you can also include those on your decluttering list. You can also declutter by removing old appliances that you need to replace, worn-out furniture, old mattresses, clothes, and food containers. After decluttering, your house will look neat and spacious. 
5. Repaint The Walls

 
One of the easiest DIY projects you can do is to paint your home. You'd be surprised how a fresh coat of paint can totally change the ambiance of your home! If you have a small space, painting your walls white, cream, and other neutral colours will give the illusion of a larger space. You can also go for bolder colours if you want to create an accent wall for the room. Ensure that your paint colours for every room will complement when choosing paint colours to prevent any mismatch. After all, you want your home to look harmonious and cosy. 
6. Choose New Blinds And Curtains

 
Do you get annoyed when people peek into your home through your windows? Getting new blinds can give you the privacy that you need. You can either go for traditional curtain options or get blinds for a more customisable experience. You can choose from different kinds like Venetian blinds, roller blinds, or day and night blinds. Installing blinds is an easy DIY project because when fitting day and night blinds, you only need to measure your window size and mount the right size with drills and screws. You can install it on your own and save money from paying someone else to do it. 
If you want a fairly inexpensive way to improve your home, curtains and blinds can really do a lot to improve the aesthetic. If you want a traditional look, opt for curtains. This is a fairly inexpensive way to change the look and feel of a room, from your bedroom to the living room. Moreover, you can easily create a unique yet pleasant atmosphere at home if you choose custom size curtains.
Blinds are excellent choices for modern house themes, and it also gives you the options of completely blocking out light or providing a medium shade which gives you privacy while letting in just the right amount of light into the room. Luxaflex blinds are growing in popularity with many different models finding the perfect model for your home has never been easier.
7. Change The Lighting
Lighting affects a room's ambiance, and they're easy to DIY too! Some of the lighting ideas you can use are: 
Glass Bottle Pendant Lamp 
These DIY lamps give character to your space and make excellent decors. If you want to brighten up your space, try adding lights to your home's different spots and focus on corners that usually look dim. With a well-lit space, your room will appear larger and more pleasing to the eyes. 
8. Add Storage Space

 
Storage space is essential to every home. If you have extra wall space, you can make your own wooden shelves and create storage for your hand tools like screwdrivers, pliers, or different hammer types; or extra storage for your kitchen, living area, or even bedroom. You can use open shelves in the kitchen to store your most used condiments and spices so that they're easy to reach. You can put a hanging wooden shelf below your TV for the living area so that you can store your remote, CD player, or favourite photo frames. You can also use a wooden shelf as a floating nightstand for the bedroom so that you can have space for your lamp and phone without spending too much on side tables.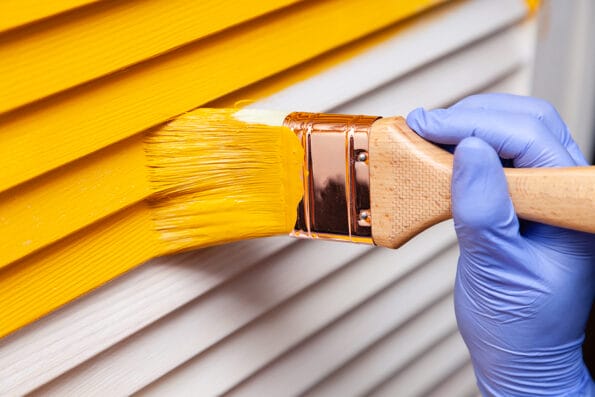 9. Freshen Up The Exterior

 
To protect your home's interior, you should never forget to improve your home's exterior as well. You can prevent serious leak damage if you waterproof your exterior walls using a waterproof veneer and by sealing any open spaces that water can damage. A fresh coat of paint can also help the home's exterior look new again! You can DIY exterior lights to make the home look more inviting at night. There are smart home options available now too.
If you have the extra budget, you can also make a seating area for your front porch using wood. As wood is an easy material you can work with, it's one of the best materials you can use for your DIY projects.  
Takeaway

 
Home improvement doesn't have to break your bank. Many DIY projects like repainting the walls, adding storage space, changing up the lighting, and getting new blinds can freshen up your home's interior and exterior looks. Use Renovation Dojo for assistance.  Make smart home updates and increase your home's appeal and value with these easy DIY tricks!
Image Source: BigStockPhoto.com (Licensed)
Related Categories:
Home
,
Reviews