The Holiday days are arriving! The kitchen is a fundamental area for celebrating these holidays. A lot of us spend a lot of hours during these dates in the kitchen to prepare the best dishes. Meals and gatherings at home with family or friends are events in which food often plays a leading role. Enjoying a good meal in good company is an experience that helps us reduce stress and improve our serotonin levels. From making coffee to having a grilled steak, from having an electric mixer to the best bread machines, we are going through the essential appliances that will help you leave everyone speechless.
Readout to find the kitchen appliances that are a must-have these holidays.
1. Bread Machine
The smell of freshly baked bread through your house would definitely surprise your family on holiday mornings. It would count as a healthy start since holidays are all about fun and parties. Homemade bread is healthier as it does not contain unhealthy additives. In addition, homemade bread contains more nutrients, so you even need much less of it to get the same feeling of satiety as industrially baked bread. You decide what you put in your bread that makes it more healthy. Furthermore, not just for your breakfast, even during holidays when you have get-togethers you can bake special pieces of bread for your guests and surprise them. You'll just need one of the best bread machines and you are good to amaze your family and friends.
2. Electric Hand Mixer
Want to try delicious desserts, brownies, or cake recipes during this holiday? You can make the most delectable dishes using an electric hand mixer. You get a dough hook, mixer, and beater. With a hand mixer, you mix pancake batter, whip cream, and knead light doughs such as cookie dough. A hand mixer is an asset in any kitchen, with many speeds and a compact, lightweight construction. Because of their simplicity, they're ideal for any light, short activity, such as preparing French omelet or pancake batter. You may quickly add air to a mix by whipping egg whites with an electric hand mixer. It's simpler to get the appropriate texture when you use an electric hand mixer instead of a whisk. A perfect thing for making your holidays tastier! 
3. Air Fryer
For those looking to rapidly scare up flawlessly crisp dishes while using less oil, the finest air fryers are a must-have. An air fryer is an alternative to the traditional deep fryer. In an air fryer or hot air fryer, heated air is used to 'fry' dishes instead of fat or oil. An air fryer, according to some manufactures, can save you up to 80% on fat consumption. You can bake, roast, and grill using an air fryer in addition to frying. Not only frying, but roasting, baking, and grilling can also be done. Making your holidays tastier. The convenient settings for cooking a variety of items at the correct temperature eliminate the need to monitor the clock. You'll achieve the perfect crisp and texture every time, whether you're roasting or making fries. This is a win-win situation for holiday relaxing snacks!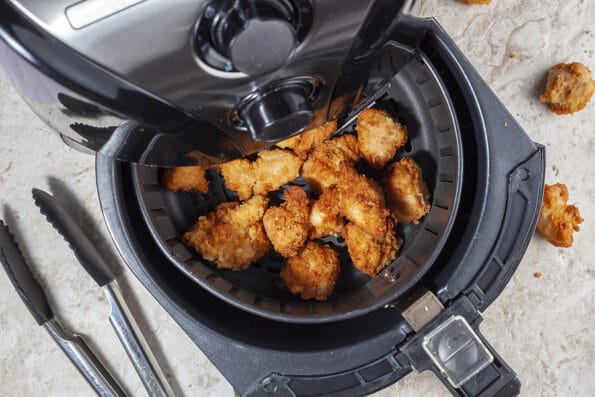 4. Filter Coffee Machine
Making a new pitcher of coffee is more than a daily effort for some people. It's a relaxing and beneficial routine. You suddenly realize you've done more than making a cup of coffee as the warm and welcoming fragrance of coffee from your kitchen pervades the rest of the house. For this, you might put some instant coffee in a cup, whisk it hard, and pour milk. A struggle! Try upgrading your kitchen with a 'Filter Coffee Machine' for your holidays. Regardless of whether your taste preference is strong or mild, your experience should always be pleasant.
This enables you to create a complete pot of coffee in a short amount of time with no effort. Another additional advantage is maintenance: most filter coffee makers are easy to clean. Go get a filter coffee machine now!
5. Combi Oven
The tastiest dishes from the kitchen come out of the oven. Just that wonderful scent! For your holidays you must be craving to have a taste of grilled meals. In your dream kitchen, you only want the perfect oven or microwave that completely matches your kitchen setup and cooking style, and last but not least, that gives tasty grilled meals and nicely baked items to serve to your guests. The choice is huge when thinking of ovens and microwaves. But why buy two products when you find all things in one! A combi oven is usually a convection oven with a microwave function. In addition to all oven functions for baking and roasting, you can also defrost and reheat dishes. During baking, the microwave and oven capabilities can be combined, resulting in a faster-baked dish. Get the Combi Oven today and enjoy delicious meals.
Bottom Line
These Kitchen appliances are a handy addition to today's kitchen during holidays when you have to cook for tons of people. They perform actions that we cannot perform ourselves with precision or they ensure that we can perform the actions more easily and efficiently. This ensures greater ease of use and greater efficiency in the kitchen.
Image Source: BigStockPhoto.com (Licensed)
Related Categories:
Home
,
Reviews