Finding the right school for your child can be challenging and daunting. With almost 24,000 public secondary schools in the U.S., it's tough to narrow down the best choice.
As a parent, you want the best for your child and ensure they will be successful. Your kids' education is one of the most important decisions you'll make during your parenting journey. However, we have some tips and tricks to help you!
Keep reading for tips on searching for the best "secondary schools near me."
Start From Your Location
When searching for the best school for your children, you must first check local schools and their neighborhoods. Ask yourself questions: what services are available to support my child's academic goals? What types of activities are offered, and will they be beneficial to my kid?
A school's location and proximity to your home can also be important. Is there reliable public transportation? Will your child be safe walking and biking to school?
Determine Your Budget
It's great to choose a school that is best for your children. However, it's essential to know how much the school fees are. Consider the cost of tuition to attend the school.
Determine your budget. Are there any scholarships or tuition assistance programs you need to consider? It's essential to analyze the total cost of attendance per year, including any extra fees, books, and supplies.
Get some info on financial aid the school offers. If you will be taking out student loans, make sure to research on repayment plans.
You can also look at the school's website to determine additional costs for extracurricular activities or supplies. It is a great way to ensure that you have an accurate cost estimation for your child's education.
Consider Your Child's Interests and Natural Gift
Factor in your child's interests and natural gifts when choosing a school. Although there may be good academic ratings on schools in the area, your child may not fit in.
If their specific interests, talents, and skills are not met, your children won't be enthusiastic about the school. It's best to research each school's programs and ask teachers, other students, and families familiar with the school about extracurricular activities, extra-help opportunities, and elective classes.
You can also speak directly with one of the school's administrators about their unique programs and services. Do the school offer clubs, special interest classes, and activities related to your child's interests and natural gifts? Knowing what options are available to your child and how the school is prepared to help them fulfill their talents can help you make an informed decision about the right secondary school for them.
How Many Students are in One Class and How is Their Attrition Rate?
Consider the number of students in a class, as well as the attrition rate of the school. Generally, smaller class sizes offer more individualized instruction.
School teachers can provide more personalized attention to each student as needed. Furthermore, smaller classrooms also allow for better student-teacher communication.
It is also essential to consider the school's attrition rate when choosing a school. The attrition rate indicates the number of students who leave the school after enrolling.
A lower rate may indicate that students are generally satisfied with the school, which can be a positive sign. A school's size and attrition rate are essential factors when selecting a secondary school for your child.
What Values and Culture Does The School Have?
Consider the values and culture promoted when choosing a school for your children. Ask questions such as, "what kind of community does the school promote?" Ask about how they teach and promote respect, courtesy, and self-discipline.
Verify if your child's talents and abilities are supported. It would be best to visit the secondary schools near you and speak to a school teacher or staff to ask these questions. It will help you understand the culture and values of the school firsthand.
Ask for Feedback and Check Reviews
Feedback from others is essential to choosing the best school for your child. Ask friends, family, teachers, and school counselors for opinions on the various secondary schools available. Their insight can be invaluable to your decision-making process.
Conducting research and understanding the school environment, culture, and academic opportunities is essential to making an informed decision. Look at the language used on the websites and school prospectuses. Read blogs and interview parents and children of the school if possible.
It's also wise to use online league tables to get a better feel of results and outcomes. Only when you have looked into all these aspects should you feel confident it's the best school for your kid.
Check The School's Academic Curriculum and Student Performance
When choosing a school for your children, check the school's academic curriculum and student performance. It should be a priority.
Research the school's curriculum thoroughly to understand what kind of knowledge and qualifications are being taught. Examine the school's success rate, such as percentages of students that pass the statewide assessments.
Check how good are the students' grades. It would be great to check the classes your child will take. It would be great to know if they also share tips for the HAST test, what types of internships they offer and which universities most students go to after graduating.
Talking to the teachers and visiting the school during regular hours are great ways to truly get the school atmosphere. All these elements together should help you choose the 'best school for your kid.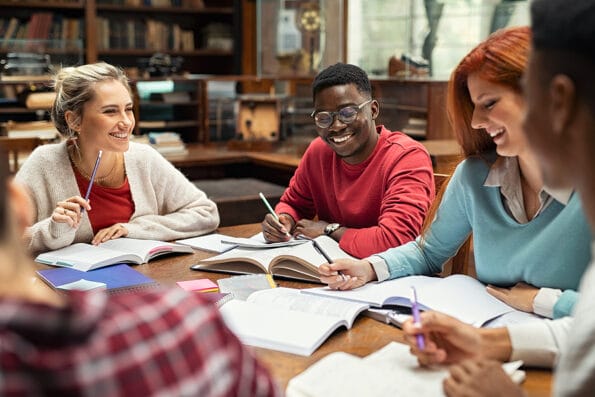 Search for The Best Secondary Schools Near Me for Your Children's Education Using These Tips
Choosing the right "secondary schools near me" for your child is vital to their development and progress. Put together a shortlist of 3 schools and visit each to learn more. Each school has its unique character, strengths, and ethos.
Research and explore all you can before making your decision. Consider the school's core values and the teaching staff. Start your journey today and give your child the best chance for a successful future.
Found our article helpful? Check out our blog for more valuable posts.
Image Source: BigStockPhoto.com (Licensed)
Related Categories:
Education
,
Reviews