The modern information society, marked by an explosion of information and speed of communication, has set new tasks for any classroom library with a focus on education. With their diverse collection and activities, classroom libraries are becoming the best place to learn, and the librarian is the best helper in finding information and learning. Like any other library, it strives to create and professionally process collections of library materials on various media. It is no longer a place where you can only borrow school books, but a place where you can find titles from different areas covered by the curriculum as well as those interesting for quality leisure time. Stocking a library seems like a mission impossible for classrooms on a budget, but there are different ways to complete the project with a modest or no investment at all.
Book Donations Programs
Major companies have a series of socially responsible activities to satisfy the needs of the wider community. Their actions in this field are generally contributing to the development of society and the well-being of its members. You will often find mission and vision statements indicating care for youth, education, support for talents, and technological entrepreneurship, so that's your first target to get books for free.
There are numerous examples of industry giants as well as local entrepreneurs and companies partnered with the community to enact positive changes in society that will benefit everyone. This way, being a savvy teacher and a project leader that strives to stock a classroom library, make sure to follow announcements and prepare a proposal or an essay that includes books as the main objective of a prospective donation. We know that compiling such requests seems hard, so there is a website to write essays for you and it is a smart move to address them to complete this goal.
Now, donated books are the same as books priced on the market and come free of any charge. Next to businesses, books can be obtained from government-sponsored programs. In many cases, governments decide to pursue such activities to ensure their youngest citizens get proper education and later serve as valuable community members.
Garage Sales
How many times have you come up with a garage sale and seen so many valuable things at bargain prices? This is a great way for teachers to buy affordable books and benefit two-ways. First, your library will be renewed and second, a salesperson will get the money he or she needs for some other things.
Almost every part of the yard sale process comes down to pricing. That's why people drive miles every Saturday morning, scouring neighbourhoods to check for the best deals. You'll need to know a few basic rules for getting books this way.
Garage sale prices are highly dependent on geographic location. Some shoppers are willing to head to a higher end neighbourhood and shell out a little more for quality items, while others are strictly bargaining hunters. Several weekends before your scheduled sale, drive around your neighbourhood and take note of how other sellers are pricing items you want to purchase. If your prices are too high, you may be getting rid of lower-priced yard sales in the same area.
Teachers should also encourage pupils and their parents to do the same. Maybe some of their friends are organising a garage sale and offer a wide range of books you actually need. Did you know that some of the best books for students can be found this way? Also, try to offer some bonus points to those who come up with resources that will improve your classroom library.
Free Books
Due to the inability of readers to easily access books that would fill their time in the crisis caused by the Covid-19 virus, some publishing houses and websites have decided to offer content that is free to share, download and read.
Free books and illustrated novels, as well as picture books for children, were found on the websites of publishing houses and some internet portals. For example, you can download a scholastic book and print it to bring a physical copy to the classrooms' library.
Another option to get free books for your classroom is to establish cooperation with a local library that may donate certain titles, especially those related to teaching activities. You should regularly check with the public library authorities and see if they are willing to distribute a part of their resources to your high school or elementary school.
Book Fairs
Watch for book fairs in your area or those organised online but distributing paper-based books. Such events always come with promotions of newly published titles or with sales of popular and classic ones. You will discover works of all genres, from different eras, and from many authors. What suits you – you know best. It would certainly be good to have a wish list of those your pupils love to read. Also, this is a great place to get offers directly from publishers willing to cooperate with teachers and their school.
Purchase Books from Private Libraries
As a teacher, you are carrying the bookseller's hat. And, as every bookseller grasps, the key to prosperity is to attract readers with new peculiarities. Students will love it! Invite them to help enrich the library at the opening of the school year and inspire them to reach private sellers for that goal. Before the action starts, take out a reading interest outline so you can discover what students are drawn with and what genres of books they appreciate. Every couple of weeks add a layer of originality.
For example, promote "This Week's Suggestions" and encourage students to do the same in consequent weeks. Place a box in the library for students to add unsigned recommendations for books, topics, authors. Do that because sometimes they are too shy to ask for a topic publicly. Invite students to record 60-second discourses about the book to promote peer favourites. Invite your manager to attend your internal meetings and talk about his/her favourite book. Also, ask students to choose and share favourites so that teachers know which titles to obtain.
After getting to know what students want, reach the potential sellers they have also contacted earlier to buy books. Negotiate the offers and tell the seller that it's an important mission to satisfy the needs of your pupils to reach a better price. You'll be surprised how people react well and are willing to help those on a budget. This can be a great activity to include friends and parents as well to help the school enrich its shelves.
An Extra Tip – Digital Library
Leaving the romantic moments spent in the cloud of the scent of a newly printed book, or the dust removed from it, in some earlier centuries, the 20th century placed man's best friend – in the computer. Unlike the traditional ones, where you can literally step in, browse books and magazines for hours, prepare for an exam or write a scientific paper, these places online are not limited by free space on the shelves – take a look at zLibrary, for example.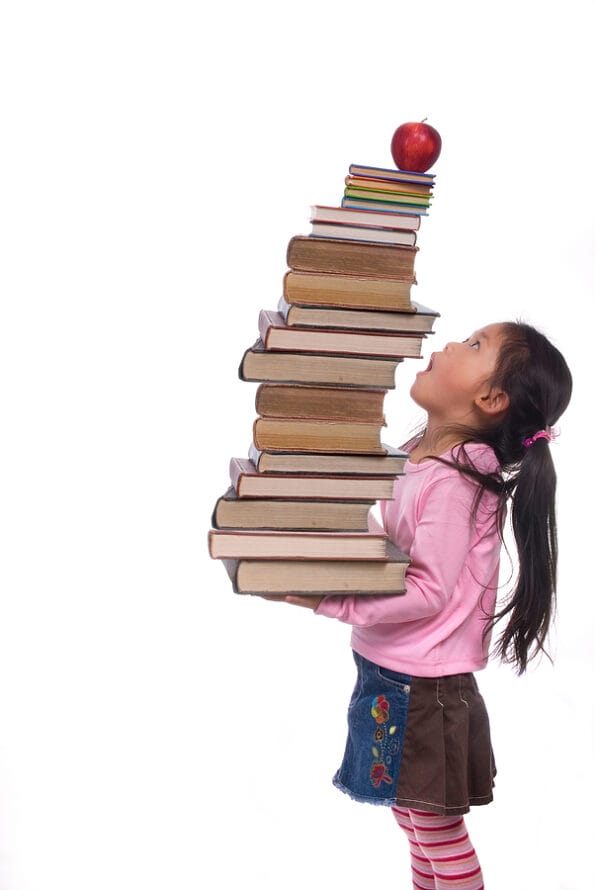 Because digital book collections are run by individuals, organisations, or represent an "online outpost" of brick libraries, or institutions of the same structure, they can be organised in different ways: some represent national and even global projects, while others are the classic business.
The Gutenberg Project, the European Library, the Million Book Project, or Google Books are just some of the treasures where you can find books, newspapers, magazines, audio recordings, and other materials from around the world, for a fee or without. You'll only need to buy some tablets, but like for donations of books, there are many opportunities to get them for free from a business or governmental organisation's reading program.
What Happens Next – Organising a Class Library
Managing classroom libraries can quickly become difficult. If you want to easily find what you want, then you will have to think a little about organising all these books from a huge selection. A well-organised system keeps things organised because you will immediately know where lost books should be returned. Teachers will also be able to see all the gaps in the library, so they will know which new books need to buy.
Sort books by category. If students of different ages will use your library, categorise books by grades and classes and put all books by reading level in their place. This will make it easier for them to find books that are appropriate for their age group.
Categorise books by topic. Choose a colour specifically for labels from a scientific sphere, which should be different from the one you use for fiction. Use the system of categorization of these book sets and their organisation according to the main topic.
Manage your books with the Classroom Organiser software. With this web app, you can organise a library for free. You can enter information about books and students and create a billing system that will help you keep track of which books are borrowed and who keeps them.
Image Source: BigstockPhoto.com (Licensed)
Site Disclaimer 
The Content in this post and on this site is for informational and entertainment purposes only. You should not construe any such information or other material as legal, tax, investment, financial, or other advice. Nothing contained on our Site constitutes a solicitation, recommendation, endorsement, or offer by HII or any third party service provider to buy or sell any securities or other financial instruments.
Nothing in this post or on this site constitutes professional and/or financial advice. You alone assume the sole responsibility of evaluating the merits and risks associated with the use of any information or other content in this post or on this site. 
You recognize that when making investments, an investor may get back less than the amount invested. Information on past performance, where given, is not necessarily a guide to future performance.
Related Categories:
Education
,
Reviews