It's that time of year when most of us hear that wonderful question "What do you want for Christmas this year?". Sometimes, no matter how much you love or know someone, you simply do not know how to surprise them by buying something they truly want.
This year should be different. Maybe it would be good to focus more on "healthier" presents, rather than fun ones because if anything pandemic taught us these past two years, is to always take care of our health and the ones we love. Therefore, we will provide you with some great health gift suggestions that will blow your friends away!
Perfect Gift Ideas For Great Health
Olive Oil
Even though it is highly likely that your friends already have it in their pantry staple, the real question is, do they have a high-quality oil? We highly doubt it, since it can be quite expensive. So if you have the means, it would be a great idea to purchase it for your loved ones.
Not only will this be a huge reward for their taste buds, but it will also show them that you truly care about their health. Namely, there are so many benefits of olive oil, such as it boosts heart health, lowering the chances of getting a stroke, decreasing inflammation, and many others!
Top-Notch Mattress Is Always Welcome!
Nowadays, due to stressful and hectic life, it can be quite difficult to get proper amounts of undisturbed sleep. And it is widely known how beneficial it is to allow our body to rest. If you notice that your friends are constantly tired and sleepy, that's maybe because they do not have a good mattress.
If that's the case, there's only one thing you can do. Advocates for a good night's sleep at www.citymattress.com suggest that having a bad mattress can negatively affect anyone's health, especially back health. That's why, if money is not an issue, you should consider buying it. It will provide your friends with comfort, as well as the right support and they will finally start feeling fresh and rested.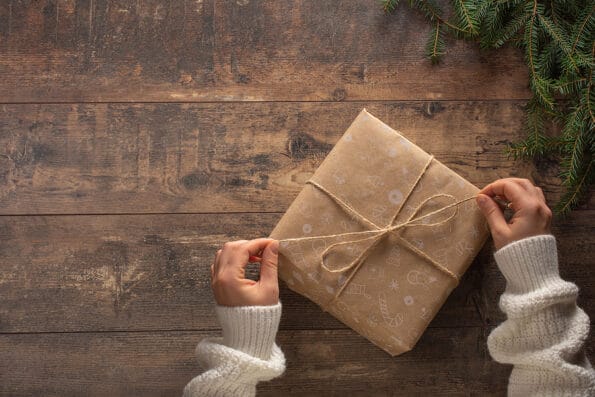 Adding More Outstanding Ideas Below!
Brene Brown's Atlas Of The Heart: Mapping Meaningful Connection And The Language Of Human Experience
There comes a time when a lot of people feel hopeless and pessimistic, especially in the past two years, which is why it's always recommendable to give these people something that will encourage them to stay positive and take second chances.
If this feels like an amazing idea, then maybe you should surprise your friend by obtaining this super-useful book written by university of Texas professor, podcast host, and best-selling author, Brene Brown. It talks about the skills people need to recognize new opportunities and make deep connections.
Portable Blender
If your friends need something that's both useful and practical, then you should definitely opt for this. Find a good blender that is perfect for healthy things like juices, smoothies, shakes, and many others.
We all know that famous saying "It's better to give than to receive" and we could not agree more with it, especially when it comes to people who are close to us. That's why you should reward them with one of these gifts that are more than useful!
Image Source: BigStockPhoto.com (Licensed)
Related Categories:
Gifts
,
Health
,
Reviews