For many foreign nationals, it can be a dream to buy a home in Florida and invest in real estate in the Sunshine State. 
It can be very difficult to find loans as a foreign national. You have to deal with higher down payments and interest rates than U.S. citizens, as well as very cumbersome documentation. Most foreign nationals have to pay at least 30% of a downpayment for a property. 
There is no citizenship requirement in buying real estate in America, but for lenders, foreign nationals are seen as riskier to loan to than U.S. Citizens. 
Many require visas, passports, and pay stubs from employers. Many banks steer clear of foreign national loans, although some international lenders are willing to engage in the loans.
Florida is an ideal place for a foreign national to buy a home, since many people are looking for vacation homes and second homes, homes that qualify for a foreign national loan. Citizenship status can be a barrier to getting foreign national loans in Florida, but it's still possible. 
Investing in real estate in Florida as a foreign national has a variety of advantages. The property can be used as a rental to generate additional income, and it can also be a vacation home. And buying real estate is a terrific opportunity to gain leverage, which is unparalleled in real estate compared to other areas. 
Passive income can be gained through a rental and subsequent cash flow, especially now in a time when inflation increases the value of the property. Investing in real estate as a foreign national can also help diversify your portfolio, especially since real estate values are relatively stable, especially compared to stocks. Properties can be a hedge against loss especially as other elements of the economy collapse. 
Addressed are barriers to real estate investing as a foreign national and some of the best lenders that give loans to foreign nationals in Florida. As a disclaimer, this article is not intended as financial or real estate advice — please consult an expert before making any major financial decisions. 
Barriers to real estate investing as a foreign national
For foreign nationals, there are also many barriers to investing in real estate. In particular, there's the language barrier that can pose a significant barrier for non-native English speakers. 
According to Start Business in America, a language barrier can result in a real estate investor being taken advantage of during the whole process. That is why it is essential to seek the assistance of a consultant or at least a native speaker as an intermediary for real estate investing — especially when a foreign national is buying a property as a rental and has to manage a property with renters.
In addition, it's hard to qualify for a mortgage as an immigrant, especially for government-backed loans. Qualifying as a foreign national sometimes requires two years of tax returns, which may be extremely difficult as a new immigrant. 
Getting a foreign national loan from a bank
Photo by Unsplash
It's possible to get a mortgage from the bank as a foreign national, and you don't have to be a citizen to get a mortgage (which includes a reverse mortgage).
You can either get a mortgage if you want to buy a vacation home or if you want to buy a second home. 
FirstBank Florida is one bank that gives mortgage options for non-U.S. citizens in Florida. It is a bank that has an experienced international group of investors. Like most banks, foreign national loans from FirstBank Florida require credit verification, pre-qualification, proof of income, property ownership, and employment, and a valid passport.
Other banks give foreign national loans to citizens of certain countries — for example, the Associates Home Loan offers foreign national loans to Europe, Canada, the Caribbean Islands, Australia, South America, Central America, and the United Arab Emirates. 
Some offer consultants who speak multiple languages to help foreign nationals get the best possible deal for themselves. 
To increase your chances of getting loans from a bank, it's in your best interest to keep your finances stable, be honest on a mortgage application, and build credit if possible. This last recommendation can be difficult, but building credit in the United States through the use of small secured credit cards. 
A startup that helps foreign nationals secure home loans
One digital banking startup in Miami, Milo, is helping foreign nationals in Florida gain access to credit and find more loans. Nickie Louise at Tech Startups says only 30% of international consumers are able to secure U.S. home loans, and even foreign nationals that do get approved tend to have a "cumbersome customer experience." 
Last year, Milo announced it had $6 million in seed funding to help foreign nationals secure loans. As a company, it was founded by real estate investing expert, Josip Rupena, who worked as a financial advisor at Morgan Stanley serving international clients and institutions. Rupena recalled a wealthy client with a 7-figure net worth who could not secure a loan due to "traditional banks' domestically focused processes." 
Milo is working towards using its funding to use a digital home lending approach that caters to international customers, and build education of foreign nationals towards U.S. real estate investing. For global customers, Milo has processed over $300 million in loan requests, serving global customers in 63 different countries. In 2020, it became the first company to complete a remote, digital closing for a foreign national. 
Using technology, the company has been able to help foreign nationals qualify, underwrite, and close loans from anywhere in the world. The financial needs of global customers are creating significant demand in the area, and with the assistance of QED Investors, the company has been able to give foreign nationals greater access to advantageous interest rates, credit, and an overall better customer experience than they have gotten through traditional banks.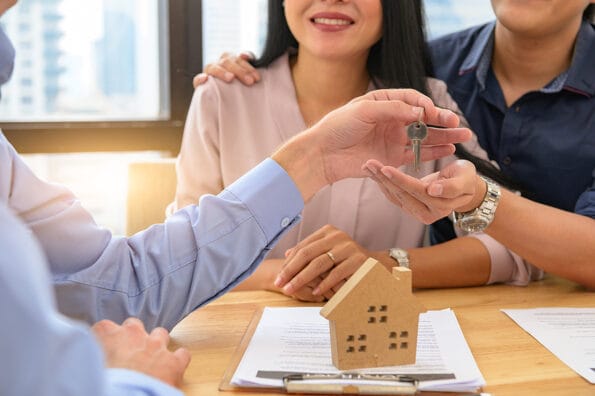 Rupena especially wants to help foreign nationals invest in a stable market like the United States. It is often a dream to invest in a stable market other countries do not offer. 
Currently, Milo's website offers investment mortgages you have to apply for as well as the opportunity to use crypto wealth to purchase real estate. It requires no credit history or social security number, a fast application process taking less than 10 minutes, and closing speed of less than 30 days. Technologically, all documents can be uploaded digitally to sign applications and support the applications, like proof of income, a current appraisal on the desired property, and a passport with a visa. 
Instead of viewing foreign nationals as a lending liability, Milo sees international borrowers as an asset, especially since the number of foreign nationals buying homes is rapidly increasing.It is also the only national lender that only writes mortgages for non-U.S. citizens. 
As a private lender, Milo is a top-tier option for foreign nationals, giving rates as low as four percent and fast closing speeds. 
While hard money lending is traditionally seen as a last resort lending option, at Hard Money Lenders IO for example, closing speeds and competitive rates simply meet foreign nationals with different needs than those seeking traditional forms of financing. 
In addition, their financing has very different qualifications than a bank or private lender — they lend based on the projected future value of the property, not the borrowing history of the customer. This is particularly advantageous to foreign nationals who might not have had the chance to establish a robust credit history 
They help foreign nationals take out hard money loans to buy homes. Also, at HML.IO they help foreign nationals find the business opportunities they want, giving money faster than traditional lenders and other hard money lenders.
Not only that, but they have experience working with foreign nationals for years, giving advantages of financing of $100,000 loans or more, no prepay penalty, and fast closing speeds. 
Lender that you want is the one that wants to help you with the best deal possible, and if you're a foreign national who does not qualify for regular financing from a bank, trusted hard money lender should provide different kinds of loans, including portfolio loans and multi-property loans. 
It can be difficult to find loans as a foreign national in Florida, but the right lenders should be there to assist as much as possible in the process.
Image Source: BigStockPhoto.com (Licensed)
Related Categories:
Money
,
Real Estate
,
Reviews