Let's face it, when you need money and need it fast, nobody's got time to be running around in circles. There's an abundance of loans and providers out there, but it's also clear that many of them are simply not worth your time. When circumstances are tough, you need to know that that your loan provider not only understands your needs, but is willing to go that extra mile to make the acquisition of funds as smooth and as fair as possible. Here, we break down what loans are available to Canadians, and which are the easiest to get, should the need arise. 
Mortgage Loans
A loan to buy a property or a home, called a mortgage, is perhaps the best-known type of finance, but unfortunately one of the hardest to get. In fact, the entire process is rather monumental, consisting of multiple checks and requirements. The key aspects of a mortgage are that you borrow a large sum of money, usually hundreds of thousands of dollars, to buy a property that you are planning to live in for the next 5 to 10 years at least. With so much at stake, this loan is heavily dependent on your personal financial situation. Without a stable income, it's going to be incredibly difficult to get that ball rolling. 
If those fundamentals are in place, then you can apply for the optional initial stage known as pre-qualification. This is for those who are not quite ready to buy a home just yet, but are forming a relationship with a bank or mortgage broker in anticipation of when they are. The benefit of being pre-qualified is that when you are ready, having pre-loaded your details means you can quite smoothly swing straight into the nitty-gritty of a fully application. 
The biggest stage for most people is pre-approval. At this point your lender will need to look at what assets you own, your level of debt, income and proof of employment, as well as evidence you can afford the down payment. After that, your lender will make an assessment and decide how large a loan to approve. If all goes well, you should be ready to make that down payment and ideally be living in your dream home in no time. 
Pay Day Loans
Pay day loans are designed for emergencies and unforeseen circumstances. They are also some of the easiest and most controversial to obtain, as many lenders have developed a deserved reputation for issuing predatory loans that prey on volatile situations. However, other providers are doing their best to help, and make it easy to open your free account.
Pay day loans can be up to $1500 and do exactly what they say on the tin – get you through a rough patch until your next pay day, when you'll ideally pay it off in full. Though in Alberta, British Columbia, Manitoba, New Brunswick, and Ontario, you have 62 days to pay. 
Application processes can vary, but on the easier end of the spectrum, pay day loans can be paperless and completed entirely online or on an app. Minimum requirements usually include:
Being at least 19 years old

Being a Canadian citizen 

Having a minimum income of $800 a month for at least 3 months

Having a Canadian bank account

Having a functioning mobile phone number, email, and home address
Once approved, many providers deposit the funds into your bank account within minutes. Though make sure you choose wisely, as there are many dubious providers whose entire business model is based on extortionate rates of interest and hidden fees. 
Short Term Loans
Short term loans, sometimes referred to as instalment loans, can be thought of as the next tier above pay day loans. They are loans where the client typically has between 7 days and 2 years to pay back it back. Short term loans often lend a maximum of $5000 and are paid back in weekly, bi-weekly, or monthly instalments. 
The purpose of short-term loans can be used to cover both unexpected or expected situations such as the arrival of a newborn, a personal vacation, health emergencies, weddings, or major purchases. Eligibility criteria include being employed, having proof of income, and a bank account. 
Secured Loans
What sets a secured loan a part from most others is the fact that it's tied to a piece of collateral. That means that if you don't pay back your loan, the provider is able to repossess your assets to recover the outstanding balance, usually a house or a car. As scary as that may sound, there are advantages to a secured loan.
Secured loans are typically easier to get, as your collateral provides reassurance that the lender is not going to lose their money. With this security comes privileges such as a lower interest rate and a more flexible repayment term. Secured loans can take shape in a number of ways, which include home equity lines of credit, business loans, or auto-loans. 
With collateral and security being cornerstones of secured loans, providers are typically inclined to approve viable applications. Although, just because your likelihood of being approved for a secured loan is higher, that doesn't mean that it is necessarily easier. By offering your home or vehicle, you then need to provide additional paperwork that includes proof of purchase and/or proof of ownership. So secure loans may have lots of benefits, but they are not quite as straightforward or time efficient as some alternatives. 
Unsecured Loans
Sibling to the secured loan, unsecured loans are not one specific loan, but cover a broad range of products that don't rely on assets as security for the lenders. With so many falling under this umbrella, ease of access is also varied, but the common thread of unsecured loans is their higher interest rates. Without collateral as a bargaining chip, you can easily end up spending far more than your principal amount repaying the loan, and that's why we recommend paying off your loan as fast as possible. 
Debt Consolidation Loan
This is a loan for people who have numerous debts that have unfortunately got out of hand. With a debt consolidation loan, someone – usually a bank or credit union – will pay off all of your (generally unsecured) debts and consolidate them into one single debt which is paid back to them. This reigns the debt in to become a monthly payment with a fixed interest rate. Though this is not as simple as it sounds, as borrowers must be diligent to ensure they pay a lower rate of interest overall.
Like all loans, there are advantages and disadvantages to consolidating your debt. Some advantages include paying off your debt faster with a lower interest rate, having just one monthly payment, and the fact that there are generally no establishment fees. Note that disadvantages include the general requirement of collateral, the need to have an acceptable credit rating, and the ability of borrowers to easily prolong their debt by reusing financial products (like credit cards) that had been paid off. As many people with numerous debts may have a history of bad credit or a lack of worthwhile collateral, it can be difficult to access a debt consolidation loan.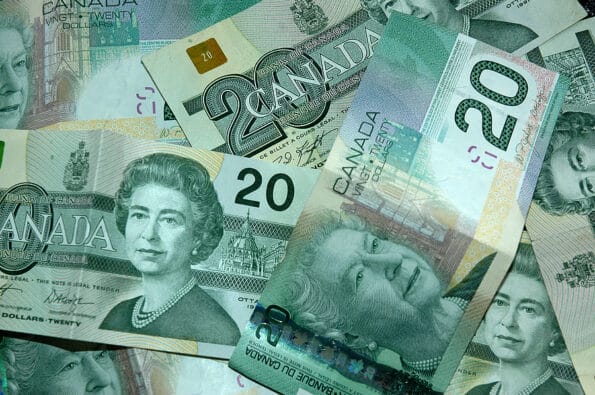 Guarantor Loan
In some ways, a guarantor loan is similar to a secured loan, but instead of offering the security of collateral, security takes form as another person who commits to cover the debt should you not be able to. The guarantor loan is aimed at people such as students, those with bad credit history, or the self-employed, as the loan will be dependent on the guarantor's financial standing, allowing the borrower to evade any borrowing restrictions due to their personal circumstances. The guarantor does not necessarily need to be employed, but they do need to be assessed as financially capable of taking over the loan should the principal borrower default, pass away, become bankrupt, or simply stop making repayments. 
Obviously, requesting somebody be your guarantor can be uncomfortable, so we would recommend approaching the conversation delicately. From the guarantor's perspective, here are some key questions to consider before making an agreement: 
Do you trust the borrower?

Has the borrower had a loan before? If so, did they make repayments on time?

Is a guarantor necessary for the loan?

Can you afford to cover some or all of the loan?

How will being a guarantor affect your relationship with the borrower? 
Even ignoring the slightly increased admin and paperwork associated with a second participant, a guarantor loan is not a simple process. Failure to maintain repayments can adversely impact the relationship between the guarantor and yourself, putting you in a difficult situation when you need support the most. 
That said, there can be benefits as a guarantor. It may be a good way to teach the borrower about responsibility, and it's a way of helping them without lending them funds out of your own pocket. 
In conclusion, there are a wide variety of loans available in Canada to suit varying circumstances. Evidently, availability depends greatly on your financial history or access to collateral. In our assessment, the easiest loan to acquire is the pay day loan. Its paperless application and rapid fast pay out time are the apex of convenience and efficiency.
Image Source: BigStockPhoto.com (Licensed)
Related Categories:
Money
,
Reviews