Hands down, slot machines are the most popular casino games in both online and land-based casinos. They have evolved over the years from mere fruit machines to the plethora of options that we see today. It goes from classic slots to video slots, and then to progressive jackpots that have the ability to payout up to millions of cash on a single spin. Indeed, it has been a long way.
Today, in the age of the internet, everything is so much easier. For starters, you don't even need to leave your house and travel all the way to Vegas or Macau to enjoy playing slots. You also don't need to travel downtown to any pub, restaurant or drinking joint to spin some reels. With everyone connected to the internet, you can easily log in to your online casino account and play slots online. Just like that, you'll enjoy the best experience out of the online slot from the comfort of your home.
Even though slot developers work with players to ship new products to the market, it's often a closed space not open for everyone. Sometimes, developers employ a handful of veteran players to work together with the design team to create a new slot game. However, this move is not convenient for everyone because many interested contributors are still left out.
More players are looking to chip into the design process and create more titles from collaborating with the likes of IGT games, Microgaming, Net Entertainment, and many more developers (All games are available in USA just in a free version). Such opportunities would mean a huge catalogue of slot games that fit perfectly with the preferences of almost all players. If you've ever wanted to table your ideas without any success, keep reading for more information about the entire process.
How Do You Get Started With This Process?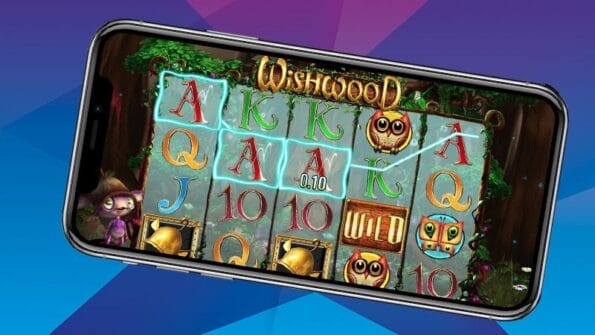 Well, fair warning, it is not an easy journey, and it may take time. For starters, that' because of location constraints, you can't just walk into their regional offices to pitch your ideas, or rather arrange for a sit-down. Moreover, many prominent slot developers like IGT and Microgaming are based in different countries across the globe, with thousands of employees. For this reason, there's a lot of bureaucracy, and you can't just call up the customer care desk and propose a new slot design 'you think would be cool'. It will not work.
Although there is a lot of hindrance in most of these developer companies, all of them are willing to listen to what you have to say as long as you follow the proper channel. These kinds of slot developers typically have a special email reserved for gamers who want to submit their suggestions. If you are lucky to find such a developer, just draft a comprehensive suggestion, mail them, then wait for them to get back to you. From there, you could have a lengthy conversation via the same email as you pass your ideas across. If you're lucky enough, you could even get a Skype call from the creative director before things progress further.
On the other hand, if there isn't any reserved email address for submitting your thoughts and views, you will have to be creative instead. You can still effectively get in touch with by following the procedure below. And by the way, even if there's an email address, you can still use a couple of the pointers discussed below to communicate more effectively with the creative team. So, here's what you should do:
Walkthrough Your Idea
Before you do anything else, you will need to make sure that the slot idea that you want to propose is logical, and that it makes sense. To do this, you need to research thoroughly about your fresh idea, and how you want it executed. Make sure that it is unique with attractive features, compared to what's currently available in the industry, and above anything else, it will be appealing enough to a given demographic of players who play slots online.
You can as well prep a nice-looking presentation to express your ideas professionally. It makes it easier to be taken seriously by the developer company you are looking to get in touch with. Put yourself in the shoes of the panel you are about to present your idea: would you find the ideal acceptable, given that you are an expert in the field?
Get Connected
After getting your affairs in order, you will need to get connected with the company. What we mean by this is that you need to reach out to any of the employers of the company. Nowadays, you can easily connect with people on networking platforms like LinkedIn, Facebook, Twitter, or any other social media platform where the company has a presence. If you have an account, just log in to it and search for the slot developer company. After you find it, browse through their employees and network with them. We highly recommend that you reach out to those who work in the design in the slot design section.
And even if you don't manage to get in contact with any personnel on the design team, just make sure you at least get in touch with any of their employees. If they are not able to help you with your idea, they will always connect you with the right person instead. From there it would be very easy for you to go forward.
Propose Your Idea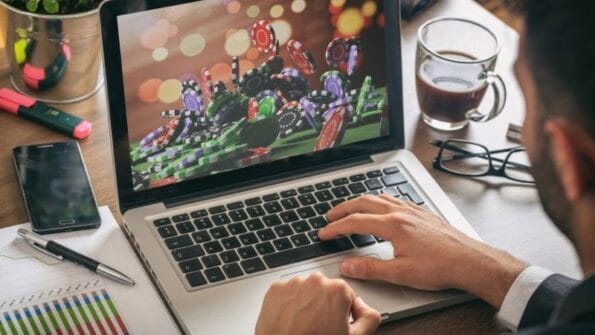 Immediately you are connected with the relevant person, and you can now propose your idea. Normally you would start by texting or calling them if you have access to their contact information. Then pitch your design idea to them and see what they have to say about it.
If the idea is good enough, you will be told to wait for a couple of days while they consult together with their design team first. If all goes well, they will bring you onboard to help embody this project to life and create that slot game you've always wanted them to play. Again, this could involve Skype video calls and who knows, they could even invite you to their design studio!
Final Thoughts
For a fact, the astronomical strides we have witnessed in the casino industry over the years have all been fueled by the needs of the player. As engineers and computer scientists make huge leaps in the field of technology, casinos also emulate these technologies and use them to satisfy the needs of the players. This has resulted in online video slots which are graphically intricate like 3D slots and VR slots.
For a long time, slot developers have been working hand in hand with slot players to understand what's needed in the market. As a result, developers end up creating online slot games with the aim of making slot gaming more convenient and immersive than ever before.
Thus, if you are the kind of "slot-head" whose ultimate dream is to work with a slot machine design team to create a brand-new title, there you have it! It might seem impossible or too tedious to accomplish, but it's worth it!
Image Source: BigStock.com (licensed)
Related Categories:
Casino
,
Reviews