If you are facing a criminal charge, you need to find an excellent criminal defense attorney to represent you.
Finding the right attorney can mean the difference between being imprisoned and being free. Therefore, it is vital you spend time looking for the best possible criminal defense attorney so that he or she can represent you in the best light when your case goes to court.
Get started by checking out the following tips for finding an excellent attorney.
Compare Different Attorneys
The first thing you need to do is compare different attorneys. Begin by looking at lawyers' websites and comparing each one. You can then come up with a shortlist.
Also, you should remember that attorneys can specialize in a number of different areas of law. For instance, a personal injury lawyer focuses on helping people to gain compensation for injuries caused by accidents that were not their fault. So, make sure you do not waste your time looking at attorneys who do not specialize in criminal law.
Take Note of How Responsive Potential Attorneys Are
Once you have looked at several websites and made a shortlist of potential criminal defense attorneys who could represent you, contact each one to find out more about their services and fees, and to get a feel of which attorneys seem right.
During this stage, you should take note of how responsive the attorney is. He or she should respond to your email or voice message quickly and a meeting should be arranged as soon as possible.
If the attorney seems unresponsive and in no hurry to move things along, he or she will probably act the same way when it comes to defending you.
Find Out How Knowledgeable Potential Attorneys Are
When you meet with a prospective criminal defense attorney, you can gauge whether he or she is as experienced and knowledgeable as you need him or her to be.
While no attorney can know everything off the top of their head, every criminal defense attorney should know the important basics of criminal law and different crimes.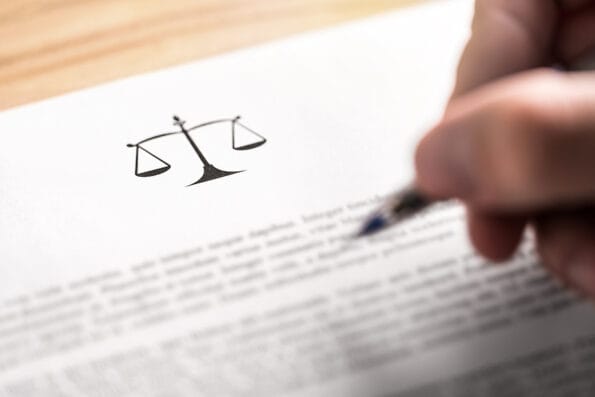 So, a lawyer should be able to clearly and knowledgeably explain the charges against you, the potential penalties you are facing, and the nuances of your case.
When an attorney is able to put you at ease and explain things clearly, openly, and knowledgeably, you can be sure you are in the presence of a good attorney.
Ensure the Fee Structure Is Crystal Clear
The best criminal defense attorneys do not want to make their bills complicated. And you certainly do not want to face a complex fee structure that could be full of hidden costs.
You should know exactly what the fee structure is from the get-go and your attorney should be able to provide you with the details of what to expect regarding their fees and services.
So, make sure you know what the fee structure is and what services are included before you sign on the dotted line.
Gauge Potential Attorneys' Enthusiasm
Even if a potential attorney ticks all the boxes and has the knowledge, skill, and experience you need to stand the best chance of winning your case, if you do not feel the lawyer is enthusiastic about your case and is willing to work hard to win the case, it is best to go with another attorney.
Some attorneys work harder than others. When a potential attorney is not enthusiastic, it can be a clear sign that he or she is not the hardest of workers.
You need to find someone who knows when it is best to go to trial and who encourages you to accept a certain plea only when it is in your best interest. Such attorneys tend to be enthusiastic.
Image Source: BigStockPhoto.com (Licensed)
Related Categories:
Legal
,
Reviews