Every day, personal injuries lead to lawsuits around the country and allow victims to receive compensation for their pain and suffering. Because victims often deal with physical and financial injuries due to these injuries, they need compensation to continue living their lives. If you've been injured through no fault of your own, you must contact a professional who can help you kickstart a case. There are seven extremely common types of personal injuries that might necessitate a personal injury lawsuit:
1. Hazardous Drug Injuries
The pharmaceutical industry has to follow strict rules, guidelines, and processes to ensure the medication they produce is safe for public consumption. When oversights or straight-up negligence leads to someone being harmed by hazardous drugs, the affected individuals can bring forth personal injury lawsuits to seek compensation for their suffering. Many people are injured by poorly or negligently manufactured drugs every year, so it's crucial that you stay safe, and follow your doctor's instructions when considering any new medication. Those who knowingly abuse or use a drug wrong will be unlikely to qualify for a personal injury lawsuit, however.
2. Slip and Fall Injuries
Slip and fall accidents happen every single day. We rarely think about these cases outside of tv shows, but it's commonplace for people to suffer injuries from slip and fall accidents. When a business or private property's surfaces are not properly maintained, their oversight can lead to catastrophic injuries, after all. Broken hips, spinal injuries, major concussions, and even comas can happen when people are injured in slip and fall accidents. Elderly people are especially susceptible to falls, and often experience the worst medical afflictions from slip and fall accidents.
3. Medical Malpractice Injuries
One of the most tragic ways people are injured is through medical malpractice. Being seriously harmed due to the negligence of medical professionals, who are meant to be saving you, can be devastating. Medical boards and other major health organizations often become involved in these types of personal injury lawsuits. Additionally, medical professionals often carry medical malpractice insurance to help protect themselves. Having a lawyer by your side is especially important when bringing forth a medical malpractice-related personal injury lawsuit, as the legal process can become incredibly complex.
4. Auto Accident Injuries
A large percentage of personal injury lawsuits deal directly with auto accidents. Although insurance often handles the costs of vehicle damage and personal injuries, the money paid out is not always sufficient. Additionally, in some cases, the recklessness of the responsible party is so egregious that victims seek additional damages. When this happens, a personal injury lawsuit can be the best way to get the restitution that they rightfully deserve. Thankfully, personal injury lawsuits surrounding auto accidents tend to be much more straightforward in the way they play out.
5. Defective Product Injuries
Similar to medication, other manufacturers can be held responsible if they sell dangerous or knowingly-malfunctioning products. Sharp toys, dangerous helmets, and other defective products are sold every year to unexpecting buyers, so it's critical that the manufacturers responsible for putting them on the market are held accountable. When you're injured by a defective product, you must get a hold of consumer protection agencies, and qualified legal help immediately. Because companies rarely send out only one defective product, these suits can sometimes become class-action lawsuits.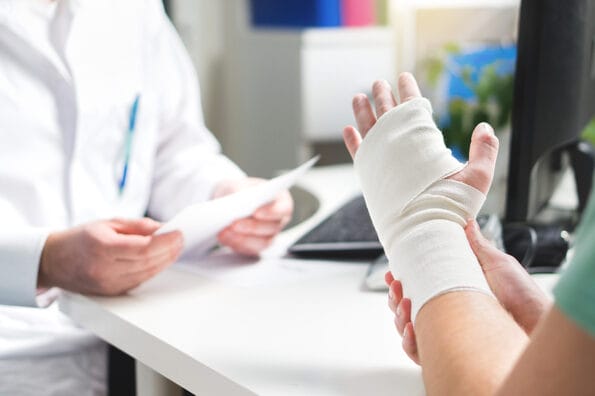 6. Misdiagnosis Injuries
If a person is misdiagnosed by a medical professional, the treatment and medication they're being given are unlikely to be effective. In some cases, a misdiagnosis can harm someone, or prevent them from receiving the medical treatment that they actually need. If a medical professional knowingly misdiagnoses someone or misdiagnoses someone through negligence, they can be held responsible for the damages through a personal injury lawsuit.
7. Negligence Injuries
People are meant to take their jobs seriously, and always apply a reasonable degree of care to what they do. If you're injured due to someone being negligent at their job, you can sue them or the company they work for via a personal injury lawsuit. Workers often find themselves injured due to the negligence of co-workers as well. Traffic guards who fail to perform their duties, and other similar situations, lead to serious injuries every single year. Knowing your rights, and making sure you know who to bring the lawsuit against, is crucial in these particular personal injury lawsuit cases.
You Need Compensation to Deal With Your Injuries
When you're injured through no fault of your own, compensation is critical to getting your life back on track. Thankfully, personal injury lawsuits are set up to do exactly that, and to ensure that people responsible for preventable injuries are held accountable on a financial and legal level.
Image Source: BigStockPhoto.com (Licensed)
Related Categories:
Legal
,
Reviews