As a new homeowner, you're probably filled with pride (as you should be)! Buying your very first home is a huge achievement, and you should be able to celebrate it.
While purchasing your first property is a celebratory time, it can also be a stressful time for many. Getting a mortgage approved, winning a bidding war, and organizing a home warranty plan are just a few of the many things that every first-time buyer needs to figure out before they can even begin to think about the moving process itself.
The house moving process is complex and full of nuances. You complete one step of the process, and it feels like you've added an extra ten tasks to your to-do list.
However, buying your first home doesn't need to be as complicated as it sounds. By completing the basic mandatory steps first, you can prevent yourself from getting overwhelmed.
Here are two of the most important things to keep in mind when you're buying your first home. Doing both of these key things will put you in the best position possible for you move.
Consider Getting a Mortgage Preapproval
The mortgage approval process is usually the longest part of purchasing a home when you're a first-time buyer. Unless you're paying in cash, you will need a mortgage.
The best thing you can do to relieve some of the pressure when it comes to purchasing your new home is to get your mortgage preapproved. By doing so, the buying process itself will be much quicker and less stressful.
A mortgage preapproval is a form that is issued by your lender stating that you are qualified to borrow a specific amount of money from them. In other words, they are confirming your eligibility to get a mortgage when the time comes.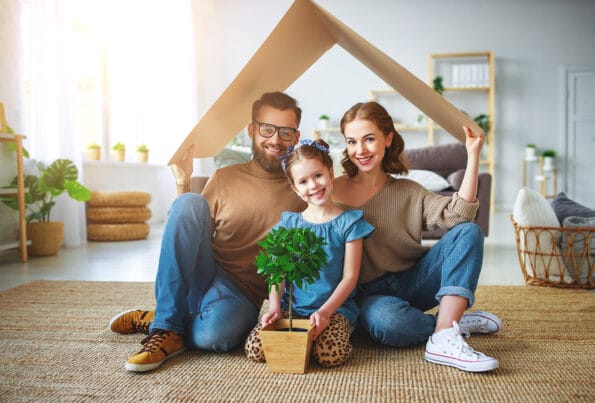 By getting your mortgage preapproved, you are more likely to win a property if you end up in a bidding war with other buyers. The current homeowner will prefer somebody who already has a mortgage in place over somebody who doesn't. Therefore, you're more likely to get your dream home.
Save As Much As Possible
Even with a mortgage, you will need some savings when you buy a new property. Most of the time, a down payment of around 20% of the total price of the property is required, and the rest will be paid through the mortgage lender.
Saving up as much money as possible enables you to put down a higher deposit, and this means you won't need to borrow as much money from the lender. In turn, you will pay less on your interest as you make your mortgage repayments.
Plus, having savings to fall back on is helpful when you run into unexpected moving costs, which is possible when you're making the huge financial commitment of buying a new home. You can also use your savings to decorate and update the property once you have moved in.
Image Source: BigStockPhoto.com (Licensed)
Related Categories:
Home
,
Reviews