When you begin to think about selling your home, you'll want to ensure that your property flies off the market. The longer your house sits around waiting to be bought, the higher the chances that it can depreciate in value. Buyers will think they have more bargaining power and realtors will try to snag a deal. That's why it's important that you facilitate this transaction and make it as quick as possible…
De-Clutter Your Space
Nobody likes to step foot into a dirty or messy home, especially not any potential buyers. Make sure to tidy up the space before any showings and conduct regular deep cleans during the selling period. Having less clutter can also help realtors show off the space in a better way. Similarly, if you are planning on moving homes, this is a great time to start getting rid of the items you no longer need. Trust us, it will make the move much easier and efficient.
Get a Fantastic Realtor
A fantastic realtor can make all the difference when selling your property. Make sure to look for someone who is dedicated to getting your home marketed and sold. If you're not sure where to find real estate agents, here's a great place to start. Look for a realtor that has a great personality, attention to detail, and large network of contacts. A realtor should also provide you with guidance and data, such as the Sydney property market forecast 2022.
Attract As Many Buyers as Possible
You never know how your buyer may find you, so it's important to attract as much interest as possible. Don't limit yourself to private showings or even open houses. You should explore every avenue. Since the health pandemic, realtors have been embracing technology and conducting online shows to buyers that are overseas.
Make Some Cosmetic Tweaks
Depending on your budget, you can replace old carpets, re-paint walls, or even get your bathroom updated. These cosmetic tweaks can seriously boost up the asking price and get your home sold quicker. If buyers see anything they aren't happy with they will try to bargain their way down to a better price.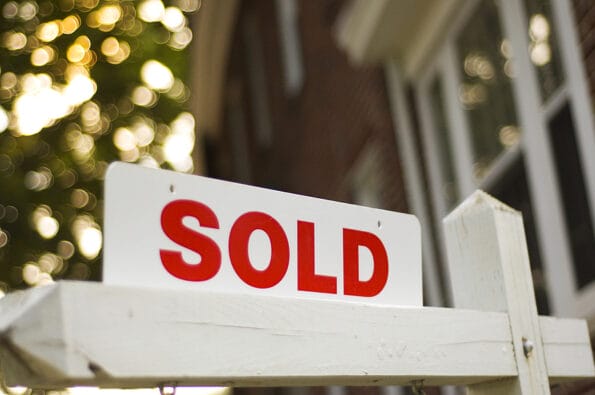 Invest in Quality Photos
Most buyers are looking on the internet for potential homes to view. Therefore, it's essential that you invest in high quality photos from a professional photographer. It's likely that these pictures will be the first impression of your home, so they need to be good enough to generate interest and schedule in-person viewings.
Stage Your Home
Home staging involves preparing your home to sell by re-decorating the property and using an aestetic that appealing to the widest pool of buyers. "Setting the stage" for buyers can result in both a quicker and more profitable sale.
Selling your personal home or even a vocational property can be incredibly emotional and challenging. After all, it's likely that you will have made countless memories in that special place. Therefore, make sure you are truly ready to sell before you contact a realtor and put your property on the market.
Image Source: BigStockPhoto.com (Licensed)
Related Categories:
Home
,
Real Estate
,
Reviews