As a business owner, it can be difficult to decide whether to use an in-house marketing team or an outside agency for SEO services in Toronto for your marketing needs. Both options have advantages and disadvantages, and it's important to consider both when making this decision. This blog post will explore the differences between in-house marketing and agency marketing to help you make the best choice for your business.
The Pros of In-House Marketing
In-house marketing offers businesses a number of advantages. For starters, it's usually much less expensive than agency marketing, as there's no need to hire an outside firm or pay for their services. It also gives you greater control over the message, as you can monitor and adjust campaigns in real time without having to consult an outside source. Additionally, a greater understanding of the company's overall mission and goals can lead to more targeted and effective marketing initiatives.
Another advantage of in-house marketing is that it is easier to build long-term relationships with customers when the same people are responsible for marketing campaigns from start to finish. In-house marketers can keep track of customer feedback and use it to improve future campaigns. Plus, it's also easier to maintain consistency in messaging when all your team members are working under the same roof.
The Pros of Agency Marketing
Agency marketing provides businesses with a wide range of specialized skills and expertise that they may not have in-house. Many agencies are staffed by experienced professionals who understand the latest trends and marketing techniques and can help craft a strategy that will be most effective for your company's goals.
Additionally, since agencies specialize in marketing, they can often bring a fresh perspective to campaigns. They have access to resources and connections that an in-house team may not have, which can open up new opportunities for the business.
An agency may also free up time for the internal team so they can focus on other tasks. By taking on marketing duties, an agency can lighten the load for the in-house staff, allowing them to dedicate their energy to other important projects.
The Cons of In-House Marketing
When it comes to in-house marketing, there are some drawbacks that should be considered. The most significant disadvantage is the cost associated with hiring and training marketing staff. In-house teams require a higher initial investment than working with an agency since businesses need to cover salary, benefits, taxes, and other costs for each employee. In addition, in-house teams may lack the resources needed to keep up with the latest trends and technologies.
Another downside of in-house marketing is the limited skill set of its members. Since each individual may specialize in only a few areas, they may not have the experience or knowledge needed to develop a comprehensive marketing strategy or execute a variety of tactics. This could lead to missed opportunities or costly mistakes.
In-house teams also often struggle with time management due to limited resources and competing priorities. It can be difficult for a small team to prioritize projects and manage campaigns effectively without proper project management or experienced guidance. This could result in campaigns falling behind schedule or not being optimized to their full potential.
The Cons of Agency Marketing
When it comes to agency marketing, there are some downsides that should be considered. Firstly, agencies can be expensive, especially if you're working with a larger agency. Depending on the size of your business and budget, you may find that hiring an agency could be out of reach for you. Additionally, working with an agency may require a longer timeline to get results, as more people are involved in the process. You may also find that agencies may have ideas that don't necessarily fit your brand's values or mission.
 It's important to look for an agency that is the right fit for you and can work collaboratively with your team. Potential miscommunication between your business and the agency can slow down the process and lead to frustration. 
When considering agency marketing, it's important to weigh the pros and cons and ensure it's the right fit for your business. Doing this can ensure that you get the best possible results for your budget.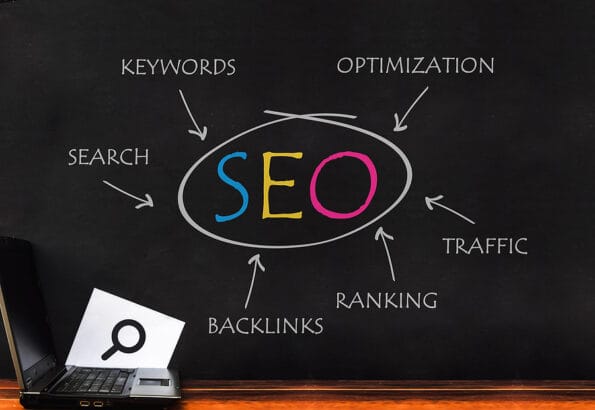 So, What's the Best Option for My Business?
The decision between in-house marketing and agency marketing depends on a number of factors, including a budget, the size of the team, and your project timeline. In-house marketing is generally more cost-effective, and it can be beneficial if you have a tight timeline and a smaller team. Additionally, it provides you with more control over the process. On the other hand, agency marketing can be advantageous when you need expertise that you don't have in-house or if you want to spread out the workload. However, it often involves a larger budget and can take longer to get results. 
Ultimately, there is no one-size-fits-all answer for which option is best for your business. It's important to weigh your needs and consider both the advantages and disadvantages of each option before making a decision. If you're unsure which route to take, seeking advice from industry professionals may be a good way to get an informed opinion on what will work best for your business.
Image Source: BigStockPhoto.com (Licensed)
Site Disclaimer 
The Content in this post and on this site is for informational and entertainment purposes only. You should not construe any such information or other material as legal, tax, investment, financial, or other advice. Nothing contained on our Site constitutes a solicitation, recommendation, endorsement, or offer by HII or any third party service provider to buy or sell any securities or other financial instruments.
Nothing in this post or on this site constitutes professional and/or financial advice. You alone assume the sole responsibility of evaluating the merits and risks associated with the use of any information or other content in this post or on this site. 
You recognize that when making investments, an investor may get back less than the amount invested. Information on past performance, where given, is not necessarily a guide to future performance.
Related Categories:
Work
,
Reviews