Our health is our most precious asset, and staying healthy is vital if we are to enjoy a long, happy life. However, sometimes the worst does happen, and our health takes a turn for the worst. During these times, we rely on the skills of qualified medical professionals to make us feel better.
If you would like to pursue a noble profession monitoring the health of the world's citizens, here are 4 of the best healthcare careers to pursue in 2022.
Nursing
There is a shortage of nurses in the world, so if you would like to pursue a career in the medical field, seriously consider gaining a qualification in nursing.
Nursing is an honorable and gratifying career. It is excellent for people who want to make a difference in the world and help others. It is a profession you can do at any age or for as many hours a week as you wish. You can kick off your nursing career by applying to a university to complete a degree course.
Once you have a nursing degree and have practical experience working, you may discover that branches of the profession interest you more than others, such as Intensive Care Nursing or Theatre Nursing. If this is the case, you can further your knowledge and training by completing nursing CEUs, courses, and credits online or at a local educational institution.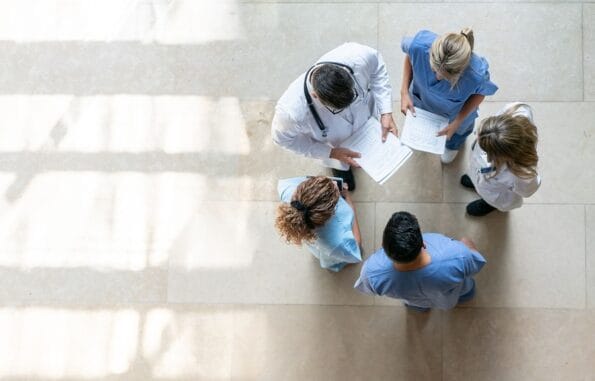 Occupational Therapy
Occupational therapy aims to help people who have difficulty with their balance, coordination, and motor skills. These people may have suffered from an accident or an illness that has impaired their skills, or they may have been born with an abnormality that affects their movement.
Occupational therapists believe that their rehabilitation techniques allow patients to integrate into social society and successfully enter education or employment without their physical disabilities being a hindrance.
Medical Assistance
Medical assistants work in hospitals and medical centers, helping doctors in day-to-day duties. The career is part administrative work, part clinical.
The administrative duties may include showing patients to exam rooms, checking a patient's vital statistics, reception duties, bookkeeping, filing, and arranging appointments. In contrast, the clinical side of the profession may involve assisting during physical exams, dispensing medication, collecting and preparing laboratory samples, phlebotomy, and tending to wounds.
Medical Massage Therapy
Medical massage therapy can effectively treat conditions such as sciatica, migraines, carpal tunnel syndrome, fibromyalgia, back pain, and strained muscles. A massage therapist uses manual manipulation to provide relief to an area of a patient's body that is experiencing pain. The treatment is usually prescribed to go hand-in-hand with a doctor's treatment plan for a patient.
Medical massage therapy differs from regular massage therapy in that it involves more in-depth study and qualifications and is performed in medical institutions on patients with an illness or injury. Whereas massage therapists generally work in spas and aim to help clients relax and unwind.
There are hundreds of careers in the medical field – these are just a few. The best way to decide the right one for you is to do plenty of research online, attend university open days, or do work experience in your preferred field.
Image Source: BigStockPhoto.com (Licensed)
Related Categories:
Work
,
Jobs
,
Reviews