With the Christmas holidays only just around the corner, a new study has revealed the ultimate DIY and craft accounts on Instagram to follow and find inspiration from to help spruce up your festive season.
The study was carried out by SVG resource provider Design Bundles, who analysed Instagram data on the top 50 craft accounts to find the number of account followers, the account engagement rate, and the number of average likes for each account.
The account engagement rate refers to the sum total of the likes and comments divided by the number of followers and is a marker of how many people pay attention to the account on their Instagram feed. A strong engagement rate sits anywhere between 1% and 5%. By collating and comparing this data, Design Bundles were able to make a list of the top 10 craft accounts on Instagram.
At the top of the list is Sam Ushiro, who goes by the handle @aww.sam. Based in New York City and known for her colourful style and wide-ranging content including DIY, recipes and creative workshops, Sam has an average of 5,223 likes on her posts, a 1.82% engagement rate, and 290,000 followers.
Eight of the top ten Instagram craft accounts were American. And in second place is another US based account @recycleandplay, which specialises in recycled crafts and activities for kids. The Southern California based mother of three is dedicated to artful living and has the second highest number of average likes with 4,337, the fourth highest number of followers of 446,000, and a 0.98% engagement rate. Altogether, this makes her the second most popular craft Instagram account to follow.
Coming in at third is DIY paper flowers and crafts expert @papermintdecor. @papermintdecor has the fourth highest average likes per post with 3,169, despite having the eighth highest number of followers of 271,000. This gives them a relatively strong engagement rate of 1.17%.
In fourth place is German craft blogger @carodiy. Despite having only 68,000 followers, the DIY expert tops the list for the highest engagement rate with a huge 6.11%. They also take the third spot for the average number of likes per post with 4,100.
In fifth place overall is @kailochic. The account run by Kara Whitten in Texas specialises in colourful gifts and home decor. @kailochic has 122,000 followers, an engagement rate of 1.34% and an average of 1,600 likes per Instagram post.
@abeautifulmess came in sixth place, despite having the highest number of followers with 676,000. This is in part due to their relatively low engagement rate. In seventh and eighth places were @thecreativeheartstudio and @sugarandcloth respectively. Following them were @studiodiy in ninth place and @ohjoy in tenth.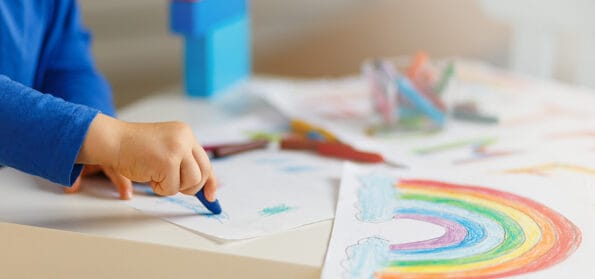 Commenting on the study, a spokesperson for Design Bundles said: "The holiday season is right around the corner so it is really interesting to see how social media platforms such as Instagram can provide inspiration for people's homemade arts and crafts. With the popularity of videos overtaking pictures on Instagram, there are many step-by-step tutorials online that you can follow to get crafty with your festive decorations or gifts".
| | | | | |
| --- | --- | --- | --- | --- |
| Instagram account | Followers | Engagement rate | Average likes | Rank |
| @aww.sam | 290,000 | 1.82% | 5,223 | 1 |
| @recycleandplay | 446,000 | 0.98% | 4,337 | 2 |
| @papermintdecor | 271,000 | 1.17% | 3,169 | 3 |
| @carodiy | 68,000 | 6.11% | 4,100 | 4 |
| @kailochic | 122,000 | 1.34% | 1,600 | 5 |
| @abeautifulmess | 676,000 | 0.39% | 2,610 | 6 |
| @thecreativeheartstudio | 145,000 | 1.06% | 1,511 | 7 |
| @sugarandcloth | 291,000 | 0.70% | 2,000 | 8 |
| @studiodiy | 422,000 | 0.56% | 2,310 | 9 |
| @ohjoy | 456,000 | 0.42% | 1,900 | 10 |
Source – Design Bundles
Christmas crafts from DIY Instagram
From homemade advent calendars to DIY Christmas tree decorations and festive wall hangings, when it comes to arts and crafts, the holiday season is the best time to roll up your sleeves and bring out the creative spirit within you.
Here we are going to take a look at just a small selection of what these crafty Instagrammers have shared over Christmas.
Sweetie wrapper baubles
Also known as candy wrapper Christmas bulbs, this simple but effective craft comes from @studiodiy and promises to add a bit of variation to the Christmas tree decorations. Kelly Mindel of Studio DIY loves sharing crafts inspired by her young son, and what child doesn't get excited by sweeties?
For this craft, you will need:
baubles (Christmas bulbs)
cellophane wrap
twine or ribbon.
Begin by cutting a rectangle of the cellophane wrap that is wide enough to wrap around a single bauble with an inch or so of overlapping.
Then wrap the cellophane around the bauble and simply gather the cellophane at each end of the bauble and twist.
Tie the ends in bows with twine or ribbon and hook the ends onto your tree for a sumptuous Christmas decoration.
Homemade potpourri
Potpourri is wonderful all year round, but over the Christmas season, the combination of spices and orange works wonders to get everyone into the festive spirit.
Here is a simple method from @abeautifulmess for making your own potpourri that you can either keep for yourself or give as a gift.
For this, you will need:
dried herbs, ideally rosemary and sage
dried spices, ideally cinnamon sticks, cloves and star anise
dried apple or orange slices
orange peel
dried flowers
pine cones
essential oil
glass jars or cellophane bags
Begin by drying any ingredients you have that need drying. You can do this by squeezing out any of the juices and then baking for two hours at 200 degrees. Alternatively, you can leave them on a baking tray for two weeks and that should also do the trick.
Assemble all the organic ingredients into an airtight container and then add six to eight drops of the essential oil and give it a good mix.
Seal the container and leave it for up to six weeks, although a few days will also work nicely.
Then, when you open up your container, the room will be filled with the festive aroma of potpourri!
Image Source: BigStockPhoto.com (Licensed)
Related Categories:
Social Media
,
Reviews