So, you need to buy a gift for your music-loving best friend. And you are thinking. What do they like? What will they enjoy receiving (and playing)?. Here are five awesome ideas for tech gifts for music lovers. 
Subwoofer
There are several reasons this is an awesome gift for your music-loving friend. Yes, this resource from Which Mount Subwoofer has a list of update options is great for those looking for an upgraded system. They will be able to hear things they never knew were in their favorite songs. This would be good for someone who loves techno, rap, or any bass-heavy music. This is good for someone who loves listening to music and wants the best equipment possible. It is also good for someone who already has an average home stereo set up. This will be able to amplify the sound, so they can hear it crystal clear in any room of their choice.
Bluetooth Speaker
What about getting your friend a Bluetooth speaker. These are great for those who enjoy listening to music from their phone (or another Bluetooth-compatible device) and you can even get one with a microphone for making phone calls or chatting on Skype. This is great for those who want to listen to music from their phone without having to bother with earphones. This will make a great gift if your friend lives alone since they won't have to worry about disturbing others.
This would also be good as a home speaker if that's what you're looking for this is great if your friend spends most of their time indoors this would be good for someone who is constantly listening to music and for those who are looking to have a fun party at home
iPad Or Tablet
Maybe your friend would prefer an iPad or tablet? These are great because they're portable and make listening to music far more comfortable, especially if they use an iPad or tablet to use their favorite music-streaming service, like Spotify. The iPad also has apps for other music services, like Bandcamp and Sound Cloud. This would be good for someone who loves to listen to music using tablets, plus it can do so much more. It will also suit those looking to have a fun party at home with friends who are constantly sharing songs, this can double as a Netflix.
Headphones
Headphones are always a good idea if your friend is a music lover. They usually go around with their headphones on anyway, and you'll be helping them by giving them a great pair of headphones, maybe one that has active noise-canceling (which will block out any surrounding sound) or wireless, so they can listen to their music anywhere without bothering those around them. This device is best for someone who wants to spend a lot of time listening to music and watching videos and loves enjoying them alone.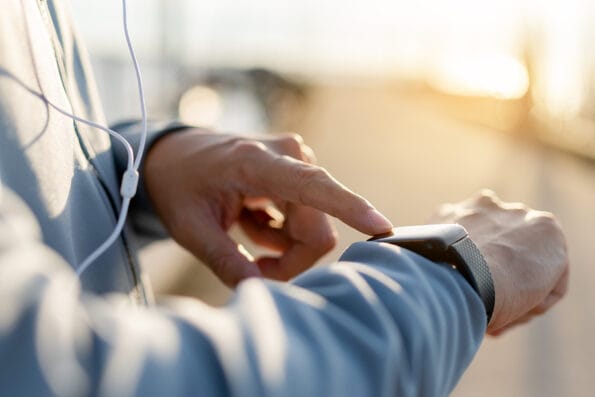 Smartwatch
A smartwatch is great for those who want to have their phone on them at all times, but without having to bother carrying it around. A lot of smartwatches such as the Moto 360 and the Apple Watch (and newer models) come with some sort of music service or app that can be used to control music. So maybe they can pick what song comes on next or play/pause/skip songs without having to bother with their phone. 
This would be good for someone who always has their phone on them, but doesn't want the extra weight in their pocket and who is looking for a speaker system that will always be on them, instead of having to keep their phone in hand.
The great thing about all these gifts is that they're not just for music lovers, they're useful for other purposes too.  So if you want to buy your friend something that will be useful and help them enjoy their favorite tunes more, then one of these five would be perfect.
Image Source: BigStockPhoto.com (Licensed)
Related Categories:
Gifts
,
Music
,
Reviews