Do you ever look inside your closet and think "Ugh I have nothing to wear"? Meanwhile your drawers are overflowing with clothes? It's okay, we have experienced this at some point, but it does not make it any less frustrating! However, it does not have to be this way! There are many ways you can elevate your closet with items you already own. Fast fashion companies will try to convince you to buy more and more of what is on trend but there is no need to fall for their trap and spend more money on clothes that will inevitably fall apart after a few washes. It's time to freshen up those t-shirts balled up in the bottom of your closet. In this article we will discuss some major ways you can elevate a basic tee!
Tip #1: Add Jewelry
One of the easiest ways to elevate a basic tee is by adding statement jewelry to your look. For women you can add a statement necklace or large earrings. For example, if you have a white tee and your style is more bohemian, add chunky crystal jewelry to your outfit. Throw on some dangly earrings and your look is complete! Men can also use this tip to elevate the tees in their closets. Men casually rock single chains all of the time. This is a perfect opportunity to make a basic black t-shirt for stylish. Wear your chain over your tee and admire your new style upgrade!
Tip #2: Proper Footwear: Adding heels 
A classic go to look for everyone is throwing on a pair of jeans and a t-shirt. To elevate this classic look, think about changing out your shoes. Instead of throwing on converse or air forces try adding a pair of heels. This is also a great way to transition your outfit from day to night. No need to change your whole outfit when you can throw on a pair of heels. 
Tip #3: Add a Blazer
Another excellent way to upgrade your outfit is layering a blazer over your basic white tee. Throwing on a blazer instantly elevates your look.A white or black t-shirt is a closet staple and it is a basic reason for a reason do not be scared to add layers. This works for the office, a brunch date, or for a nice dinner out. Do not be afraid to add a blazer to your outfit outside of the office. It is classy and stylish!
Tip #4: Add Leather
Speaking of layering, another great option is throwing on a classic leather jacket. A leather jacket is a timeless wardrobe staple. Leather in general will elevate your outfit. You can also try wearing your basic tee with leather pants or a leather skirt. Leather is the statement and focal point of your outfit. You do not want to detract from that by adding something overly glitzy. This is why wearing a t-shirt with leather pieces is an amazing combination.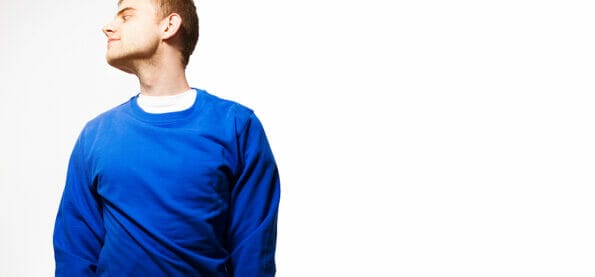 Tip #5: Make Your Tee a Crop Top
Something that is really trendy right now is taking baggier clothing and turning them into cropped pieces. You can do this a few different ways. The first is by tying your shirt in a knot. This changes the shape and silhouette of your basic tee. Another way is by tucking your tee underneath your bra. This will give you a baggier cropped shirt. Depending on what bottoms you are wearing you can create many different looks just by cropping it for the day! 
Tip #6: Add a Dress
Another trendy style option is adding a dress over your t-shirt. This is a great option to elevate how you wear your basic tees and provides you with more styles for your dresses where typically you can only style a dress one or two ways. Adding a t-shirt creates a totally new look. Throw on a white basic tee and watch how the dresses in your closet transform into something new!
Bonus Tip: Make a Pinterest Board!
I cannot stress this sentiment enough: Pinterest is an absolute game changer! Stop reading this right now and download the app and make an account. You will thank me later. What is amazing about Pinterest is everyone else on there also is looking for style tips and sharing their own. It is an incredible platform to look for inspiration. Simply search "basic tee outfits" in the search bar and welcome to a whole new world of styling your everyday tee. Pinterest does all the hard work for you. For example, when I search basic tees I am presented with a platertha of style boards such as chic, 70s British punk, upcycled fashion, and capsule wardrobe outfits! You will never run out of ideas on how to style a white t-shirt ever again! Another fabulous feature with pinterest is there is a feature where you can filter pins based on your own skin tone. This is amazing to see how styles will look on your body showing you models with similar features to you!
I promise you that your already existing wardrobe will provide you with infinite options on how to style your t-shirts. Finding new ways to style clothes you already own has some many benefits. Not only does it save you money to stop constantly buying new trendy tops but it is also great for the environment! When you are feeling stuck on what to wear, remember not to panic and start by picking out your favorite tee. Follow this guide and you will never run out of new outfits to wear!
Image Source: BigStockPhoto.com (Licensed)
Related Categories:
Clothing
,
Reviews