The housing market is as hot right now as a backyard barbecue in Palm Springs right now – that's hot with a capital H! After the COVID-19 pandemic kept folks cooped up in their homes for all of 2020 and a good part of 2021, the housing market is seeing new life at present in 2022. Unemployment rates are down, incomes are up, and more and more people are looking to buy homes. If you're a seller, this means great things for you. But, if you're new to the housing market, you might be wondering: "How do I sell my home in the most effective and profitable way?" Thankfully, we've got answers on how to navigate the 2022 housing market. 
First Step to Selling: Get it Listed!
The first step to selling your home is getting it listed on your local MLS. MLS stands for Multiple Listing Service, and is a collection of databases of home listings split up by different regions. Listing your home on the MLS that corresponds with your location ensures that potential buyers searching for homes in your area will find your property. Additionally, home listings on the MLS are usually released into syndication to popular housing marketplace sites like Zillow, Redfin, and Realtor.com, which will help expand your pool of potential buyers. 
While homeowners themselves don't have the ability to post listings on the MLS, there are a few options of how you can get your home listed: 
Realtors:

Realtors are registered with the MLS and have the ability to create listings for homes going on the market. Often, realtors will be registered with MLS databases in multiple locations to serve a wider variety of clients. Realtors will track your listing and work with you to sell your home. However, the major caveat of hiring a realtor to sell your home is paying them a hefty commission fee once the home sells. Typically, realtors require a base fee of about 6% of the home's equity after sale. This means you'll have to deduct their fee from the money you make from selling your home. 

Flat Rate MLS Listing Companies: If you'd like to avoid the fee of hiring a realtor, or just want more control over your home's sale, you could pay to list your home via a flat rate MLS listing company. These companies will post your home's listing to the MLS for a fee that's quite small in comparison to a realtor's. Once your home is posted, you'll be in charge of setting the listing price, staging your home for showings, coordinating tours, marketing the home, and closing the deal when you find a buyer. This can seem like a large undertaking, but a majority of these tasks are things you'd do while working with a realtor too.  If you're selling a home in California, you can hire a Los Angeles flat fee realtor that provides full service. Additionally, if you find you need help with any of the steps following listing your home, many flat rate MLS listing companies can provide assistance for an additional fee.  
While you could alternatively list your home outside of the MLS as "For Sale By Owner" or FSBO, this choice could mean that fewer brokers, agents, and buyers will be able to easily find your home's listing. In a market where houses are moving quickly, you want to optimize your chances for a sale, and the best way to do that is by getting it listed on the MLS.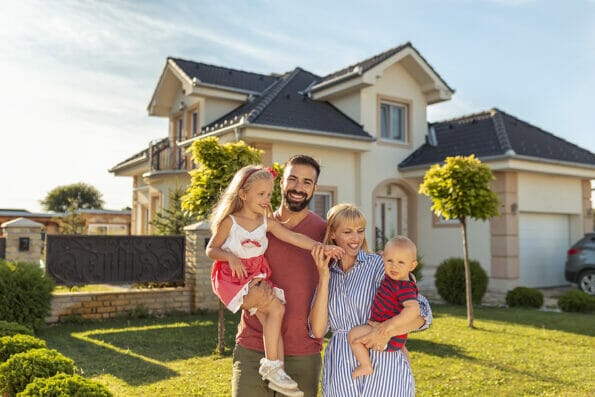 Negotiate the Best Deal You Can
When the housing market is hot, it can be beneficial to sellers as they're more likely to receive multiple offers on their home. If you find this is the case with your listing, you'll want to consider a variety of factors when choosing which offer to select: 
Realtor Fees:

As mentioned above, when you work with a realtor to list and sell your home, you'll be required to pay them a commission fee. You'll want any offer that you get to be substantial enough to cover that fee, along with a good payout for your home. 
Broker Fees:

Another potential type of fee to consider is a broker fee. Brokers help buyers find homes at no cost to them; instead, they receive commission off of the selling price of the house. Broker's fees are much lower than realtor's fees, typically around 1-2.5% of the total selling price. You'll have to pay this fee regardless of how you choose to list your home, so it's important to consider whether you've got the budget to afford both a realtor and broker's commission fee, if need be. 
In Conclusion
Selling a home in a hot market can be an exciting undertaking. With the potential of multiple buyers and offers, you'll have a lot of possibilities to consider. However, the first step to selling your home is the most important: get it listed on the MLS to ensure your property is seen by as many potential buyers as possible. Consider listing costs and commission fees that you'll need to cover when you receive your first offer. Follow these tips, and your dream home sale will be just a few steps away!
Image Source: BigStockPhoto.com (Licensed)
Related Categories:
Real Estate
,
Reviews