We plan for our children's future, their education, emergencies, but we often neglect retirement planning. However, it is crucial to prepare specifically for your old age or life after retirement. For a peaceful life with financial independence, it is essential to have a financial plan in place. The earlier you make a financial plan, the more you will save. This saving will help you live a wealthy life after your retirement, and you would not have to depend on your children or others for financial support. In this article, we will list down some of how you can live a wealthy retirement life.
Before we learn about saving for retirement life, let us know some of the retirement planning benefits.
Benefits of Retirement Planning
With age, health-related problems increase, and the medication costs shoot up. The cost of treatment in private hospitals is ever-increasing, and as a senior citizen, you might find it hard to afford the treatment if enough savings are not there. Any severe disease can be a reason for stress if there are insufficient savings. With retirement planning, you can quickly meet these costs without any worry.
The purchasing power of money reduces with inflation. Therefore, with time the value of money in your hand would remain the same, but its purchasing power would decrease due to inflation. To fight inflation in the future, having a retirement plan now is essential. When you have sufficient savings in hand after your retirement, you will be in the position to beat inflation easily.
In India, private sector employees do not get any pension. If you are working in the private sector, then there would be no income in the form of a stipend to support you after your retirement. Therefore, having a systematic retirement plan during your working life is essential.
Over the last few years, the interest rates on the fixed deposits and other small saving schemes have not been rising considerably. The lower interest rate dampens the idea of relying on these sources of income in the future. Therefore, generating enough cash through retirement planning is necessary.
Let us now learn about the ways through which you can create wealth for retirement life.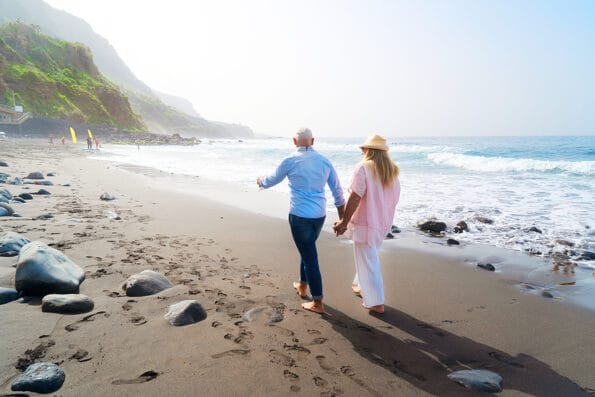 How To Save For A Wealthy Retirement?
Mutual funds are one of the best ways to save for retirement life. You can start with a Systematic Investment Plan (SIP) or lump sum payment at any stage of your life. Mutual funds have the potential to beat the returns of other investment avenues. You can accumulate a good corpus if you systematically invest in mutual funds over the years. The power of compounding in mutual funds helps in generating higher returns to support your retirement life.
Investing in equities is another popular option to create wealth for the future. Investing in good companies from an early age can give significant returns in the long run. The stock market has its own risk, but with risk comes a big reward. If investment in equities is made after proper research, the sky is the limit for the returns.
Fixed deposits are a safe and classic way of investing your money. Even though fixed deposit rates are not increasing, it is one of the popular investment options. Fixed deposits offer periodical interest payments and have immense potential to grow over the long term. While selecting any revised deposit plan, make sure that the bank is financially stable and offers a decent interest rate.
Government securities are known to offer highly secure returns over a long period. These schemes support the investors after their retirement life and are a much better option than annuities. These schemes allow the investors to exit in between if there is a need for funds.
Plans from Life Insurance Companies
Life insurance companies offer many annuity plans to investors. In annuity plans, you pay a lump sum amount to the insurance companies and get a regular payout monthly, quarterly or annual after specific years. The rate of return is somewhere around 5.50% to 5.90% over 20-30 years. You can use these plans by insurance companies to diversify your investment portfolio for retirement planning.
The above mentioned are some of the ways to save for a wealthy retirement. Make investing a long term habit. That will make your post-retirement life peaceful and stable. If you find difficulty in planning your investments for retirement, you can seek the assistance of a financial expert.
Disclaimer – ICICI Securities Ltd. ( I-Sec). Registered office of I-Sec is at ICICI Securities Ltd. – ICICI Venture House, Appasaheb Marathe Marg, Prabhadevi, Mumbai – 400 025, India, Tel No : 022 – 6807 7100. AMFI Regn. No.: ARN-0845. PFRDA registration numbers:  POP no -05092018. I-Sec acts as a Composite Corporate agent having registration number –CA0113. Mutual Fund Investments are subject to market risks, read all scheme related documents carefully. Please note, Mutual Fund, Corporate Fixed Deposits, Bonds, Alternate investment funds, Tax planning, Succession planning, NPS, IPO, Investment Advisory and Loans related services are not Exchange traded products and I-Sec is acting as a distributor to solicit these products. Please note, Insurance related services are not Exchange traded products and I-Sec is acting as a corporate agent to solicit these products. All disputes with respect to the distribution activity, would not have access to Exchange investor redressal forum or Arbitration mechanism. Investments in securities market are subject to market risks, read all the related documents carefully before investing. The contents herein above shall not be considered as an invitation or persuasion to trade or invest.  I-Sec and affiliates accept no liabilities for any loss or damage of any kind arising out of any actions taken in reliance thereon. The contents herein mentioned are solely for informational and educational purpose.
Image Source: BigStockPhoto.com (Licensed)
Related Categories:
Invest
,
Reviews