There are plenty of companies specializing in streaming and video entertainment services, including Netflix, Hulu, Disney, iQIYI, Spotify, Apple, etc. Note that this industry is booming, especially after the 2020 COVID-19 pandemic that left many people stuck at home and subscribing to various streaming services. Also, numerous streaming services are debuting, thus attracting many investors looking to put their money into the best. 
Although we are now in the post-pandemic year and the number of subscribers has reduced, Streaming services' popularity continues to skyrocket. As an investor, you must decide on the best streaming service to put your money into and potentially make profits out of it. This means that you must conduct thorough research and analyze various companies in this industry before settling for the one you believe has the growth potential. Most importantly, you should know how to invest in streaming services, and this article will take you through the procedures. 
1. Purchasing Stocks
One way to invest in streaming services is by purchasing the stocks of your preferred company. However, you need a broker for you to invest since brokers give you easy access to the exchanges where the company stocks are listed. For instance, Netflix stocks are listed on the NASDAQ exchange under the ticker NFLX. Therefore, consider a broker with access to this exchange, and can allow you to purchase the company's shares as a fraction. This is because some companies have higher share prices, thus limiting low-budget investors. 
Remember, the stock broker you trade with must be legalized in your region and offer the best trading conditions. You can find good examples of UK stock brokers on TradingGuide.co.uk.
2. CFD Trading
Some traders prefer taking short-term positions and are not ready to buy and take ownership of streaming services companies' stocks. You can venture into CFD trading by identifying your preferred company and speculating on their share price movements. The best element about stock CFD trading is that you get to take positions on both the rising and falling prices of an asset. Plus, CFD trading gives you access to leverage trading, which when applied strategically, can earn you a substantial amount of profits. However, leverage trading can also bring about massive losses. Therefore, be careful and develop solid strategies before applying in your trades.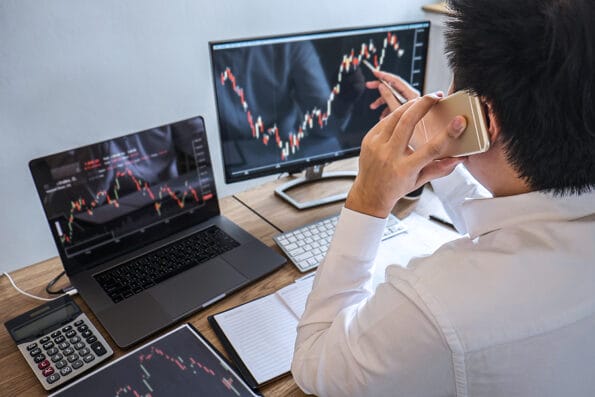 3. Indices
Investors can also put their money into indices, meaning that a single investment will host multiple stocks from various streaming services companies. The index you invest in will be based on a single exchange so that you can have exposure to the streaming services sector at once. Moreover, indices also expose you to the entire economy, thus curtailing the risk of you losing a lot of money in case one sector gets affected by market conditions. For instance, the FTSE 100 is an index that tracks the top 100 companies listed on the London Stock Exchange. 
You can get exposure to an index's price through cash indices or index futures. Cash indices are for traders with a short-term outlook while index futures is a considerable option for traders with a long-term outlook. Remember, indices are traded as CFDs, so ensure you are fully prepared before taking the plunge. 
Verdict
It is crucial for traders to learn the best investment method before putting up their money into a streaming services company. Fortunately, many regulated brokers feature learning resources you can get access to and advance your skills before making a final decision. Plus, most of these brokers have demo accounts, which we highly recommend that you take advantage of and test your skills before advancing to the live markets. All in all, technology is advancing and online streaming services are here to stay. Therefore, while you have a higher potential of making profits in this sector, conduct the necessary due diligence first for the best options. 
Image Source: BigStockPhoto.com (Licensed)
Related Categories:
Invest
,
Reviews