People all over the world have long enjoyed investing some of their spare money in order to make a little extra. This is not only great in terms of saving for retirement but also gives you more money to live or to treat yourself with. In addition, many businesses will invest a portion of their profits and use this to diversify their revenue stream.
Investing in the modern age has undergone something of a digital transformation and this means it's possible to research many assets online. But which are three of the best to know about?
Cryptocurrency
One of the best investment opportunities to research online is cryptocurrency. This is a digital type of money that only exists online and has really taken off in recent years with investors. As a result, the global crypto market is now worth around $3tn and is predicted to reach new heights as time moves on.
But just how do you get started with not only researching this market online but also diving into it? In terms of how to invest, most traders will use online crypto exchanges. These are specialized online cryptocurrency brokers that provide fast and secure access to the market.
All top exchanges will not only be safe to use but have the latest charts, prices and an up-to-date cryptocurrency list. This is valuable for crypto investors because it gives you one central place online to research current prices and check out the latest trading charts for potential opportunities.
Popular example of coins you could research and invest in at exchanges like this include Bitcoin and Ethereum. In addition, the best exchanges will have a vast range of other coins to get up to speed on. If you fancy investing in Terra Luna, for example, it is not hard to find the price of Luna at these online platforms.
By the same token, you can easily find the current SLP price if you want to research this coin online. When you also factor in that all the best exchanges carry the latest crypto news and tutorials to help traders research the market, you will understand why they are so essential.
How else can you research crypto online?
While cryptocurrency exchanges are a crucial reason why this asset is so easy to research online, it is not the only one. But what else makes this such a great investment to find out more about via the internet?
One thing that certainly helps is the choice of websites that are dedicated to cryptocurrency. There are plenty of crypto news websites around, which make it very easy to catch up with the freshest stories or dig into how a coin might be performing.
Websites like these are also great for checking on the past performance of a coin and the whole crypto market in general. In addition, they can be valuable sources for the backstory any coin has and finding out more about it before investing.
Online crypto searches can help
By the same token, the ability to search online for information on the crypto market or an individual coin is also very useful. By simply tapping your query into an online search engine, you will instantly find all the information available on it. This can often be from trusted sources such as major newspapers.
Perhaps the last way you can research this asset online is via dedicated cryptocurrency forums. There are lots of these about and you should be able to find at least one with a quick online search. Just remember to take what you read there with a pinch of salt, as this will only be the opinions of individual forum members.
Stocks
Just as there are many pasta shapes to use with sauces for keen home cooks, there are some great assets for investors that can be researched online.
Stocks may be an asset that has been around for a long time but is one that has remained enduringly popular. It also scores well as an asset that is easy to find out more about over the internet.
But what are stocks all about? In simple terms, they entail you buying a share of a company that is listed on the stock exchange. You buy the stock at a certain price and hopefully see it increase in price over time. People still love investing in this asset because it is familiar, has been around for a while and is easy to understand.
Modern investors also love it because you can use online brokers to trade stocks – just as you can use crypto exchanges online for trading digital money. This means that individuals can now directly access the world's stock markets from home. As you would expect, people also enjoy stock trading because it is very easy to research online.
How do you research stocks online?
As with trading crypto, a good place to start is with the online broker you will invest with. They will have the latest price charts for the stocks you are interested in, so you can see their current and past performance. In addition, they may also carry news articles on stock market moves or which shares have gone up or down drastically.
Once you have found a few good options for investment, it is time to dig deeper. One place to begin is with the website of the company whose stocks you plan to buy. Most decent companies will have a news section detailing what they have been up to and some even have a section for investors, with relevant reports and press releases. By heading online to check these out, you'll get a deeper insight into the company overall.
How else can stocks be researched online?
Another place it is advisable to visit for online stock research is the Security and Exchange Commission's (SEC) website. All companies that you can buy stocks in have certain reports to file to the SEC and these are available to view on their website. These reports (such as the 10-K and 10-Q) show key metrics for investors to consider before making any moves.
As with investing in crypto, there are also plenty of general forums and dedicated news websites to stock market investing. A quick search online for these is a good way of looking into any investment before acting.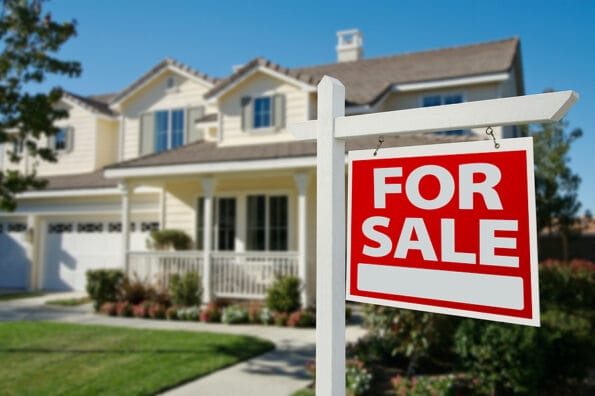 Real estate
Real estate is another very popular asset to invest in. This is also another investment that is easy to dig into online. As you will be putting a substantial amount of your own money into this asset, it is very important you take the time to do this.
The love for putting money into bricks and mortar can be understood when you consider that the size of the global real estate market was $3.69tn in 2021. People love this asset because it can bring very good returns and is something a little different to more traditional investment choices. There is also a lot of choice in the global real estate market and this means investors have a lot of options when putting their money to work.
It is also true to say that real estate is an investment class that is simple to find out more about online. If you are looking at investing in a property, you will have no trouble in tracking down all the key data you need via the internet before you do. But how do you go about this?
How can you research real estate online?
Real estate has recently been positively impacted by digital change. This is great for investors because it means using the internet for research is viable in this asset class. It also widens your investment choices because it means you can research properties to invest in on the other side of the world.
A good example of this is the top-class, easy-to-use websites that realtors have now. All you need to do is find one online that is based where you plan to invest and you are good to go. By looking at properties online via realtor websites, you can start to find properties that seem interesting and which could be potential investments.
Real estate investing: how else can it be researched online?
By the same token, you can find some realtor websites online that are focused on property investment in particular. These can make it even easier to find potential real estate to put money into and also make it simpler to invest. As always, it is key to do your due diligence when using investment website like this to make sure they are legitimate.
Another good online tool for researching real estate is websites that give average house prices for an area and/or more details about the area itself (such as amenities, previous sales and crime rate). A quick online search should throw up sites like this to visit, and they are a key tool for any investor in this asset class to use.
As with the other investments on our list, it is also worth keeping an eye on the latest real estate news online. This will help you pick up on areas where the property market is hot and areas where it could heat up in the future.
3 investments that can be easily researched online
Although there may be other investments that can be researched online, the three listed here are perhaps the best to know about. There is no doubt, after all, that cryptocurrencies, stocks and real estate are very popular with investors now. It is also without doubt that all three are easy to dig into online.
Image Source: BigStockPhoto.com (Licensed)
Disclaimer 
Cryptocurrency products are unregulated and can be highly risky. There may be no regulatory recourse for any loss from such transactions.
The information on this website is provided for educational, informational, and entertainment purposes only, without any express or implied warranty of any kind, including warranties of accuracy, completeness, or fitness for any particular purpose.
The information contained in or provided from or through this website and related social media posts is not intended to be and does not constitute financial advice, investment advice, trading advice, or any other advice.
The information on this website and provided from or through this website is general in nature and is not specific to you the user or anyone else. You should not make any decision, financial, investment, trading, or otherwise, based on any of the information presented on this website without undertaking independent due diligence and consultation with a professional broker or financial advisory.
You understand that you are using any and all Information available on or through this website at your own risk.
The trading of Bitcoins, alternative cryptocurrencies has potential rewards, and it also has potential risks involved. Trading may not be suitable for all people. Anyone wishing to invest should seek his or her own independent financial or professional advice.
Site Disclaimer 
The Content in this post and on this site is for informational and entertainment purposes only. You should not construe any such information or other material as legal, tax, investment, financial, or other advice. Nothing contained on our Site constitutes a solicitation, recommendation, endorsement, or offer by HII or any third party service provider to buy or sell any securities or other financial instruments.
Nothing in this post or on this site constitutes professional and/or financial advice. You alone assume the sole responsibility of evaluating the merits and risks associated with the use of any information or other content in this post or on this site. 
You recognize that when making investments, an investor may get back less than the amount invested. Information on past performance, where given, is not necessarily a guide to future performance.
Related Categories:
Invest
,
Reviews