Being an Alberta resident brings you the natural responsibility to insure your property. When you look at the premiums in most other provinces, home insurance in Alberta might seem to be expensive. However, you must also be aware of the floods, wildfires, and other natural calamities that are frequent at different places in Alberta.
Considering these perils, it's natural that home insurance in Alberta is just as important as it is in other provinces in Canada — this is exactly why homeowners consult an experienced insurance broker who can help you with valuable suggestions to choose the best deals.
In this article you'll learn a detailed guideline that would help you understand home insurance rates Alberta.
Factors that impact home insurance rates Alberta
1. The nature of your home
With age, your home becomes more susceptible to wear and tear. At the same time, the structure weakens, making the property prone to damages. Therefore, the yearly home insurance premiums largely depend on the age and condition of your building.
Moreover, the material used to build your house also determines the insurance premiums. For instance, wooden homes are more expensive to insure as they can easily get damaged by fire. Naturally, the proximity to fire stations would also have a direct bearing on your premiums.
2. Systems present in your home
What about the condition of the electrical fittings at your home? Have you renovated your plumbing, heating, or roofing systems recently? Well, the insurers would consider all these aspects when they calculate your premiums.
Insurance experts recommend property owners renovate damaged systems before reaching out to the insurers. Even though you incur certain initial expenses, you can make massive savings on your premiums. Renovations would also boost your home's resale value.
Some systems invite more significant premiums, particularly when they are old. For instance, if your home has the knob and tube wiring mechanism, you would have to shell out higher insurance premiums. Likewise, stoves that burn on wood would increase the risk of fire, thereby making insurance expensive.
3. The location of your home
Homes in Alberta are prone to flooding, storm damage, and wildfires. In the last couple of decades, the intensity of such calamities has required the residents to be evacuated to safer places. Considering this type of location in Alberta, particularly Calgary, you are likely to shell out higher insurance premiums. Certain factors would determine how much you need to pay for Alberta home insurance rates.
The neighbourhood's crime rate
Proximity to rivers
Exposure to hail storms and tornadoes
The closeness to fire stations and fire hydrants
If your home is located far from the fire service providers, the property continues to bear the risk of fire damage. Therefore, the insurance premiums would also be higher.
4. Your home's replacement cost
While determining your insurance premium, the insurers are likely to assess the replacement expenses of your home in case it sustains complete destruction. This value primarily depends on the contents of your home.
Therefore, the insurers will count on the cost of replacing your personal belongings, furniture, appliances, and other things. Moreover, they would also consider the cost of removing the debris and related labour costs. The more expensive things you have in your home, the higher the replacement cost.
5. Your credit score and claims record
A healthy credit score would help you obtain home insurance at relatively low premiums. Likewise, if you do not have a record of making frequent claims, you can benefit from lower insurance expenses.
Once you have a consultation with the reputed insurance experts, they will guide you on the most suitable policies. Besides, the longer you insure your property, the better your profile will look to the insurers.
Homeowners with a clean record of making timely payments of the premiums would also be on the gainer's end.
 What is the average annual insurance premium required to insure Alberta homes?
To give you a concrete idea, the average annual cost of property insurance in Alberta is $1,000. Only a few provinces like Ontario have higher insurance premiums. On average, Canadians shell out around $960 a year to insure their homes. Considering this parameter, Alberta home insurance rates are comparatively expensive.
In some other provinces like British Colombia, property owners need to pay around $924 annually to insure their homes. This is comparatively lower than the national average. However, as you know that Alberta experiences natural disasters more frequently than other provinces, insurers have raised the premiums in this province.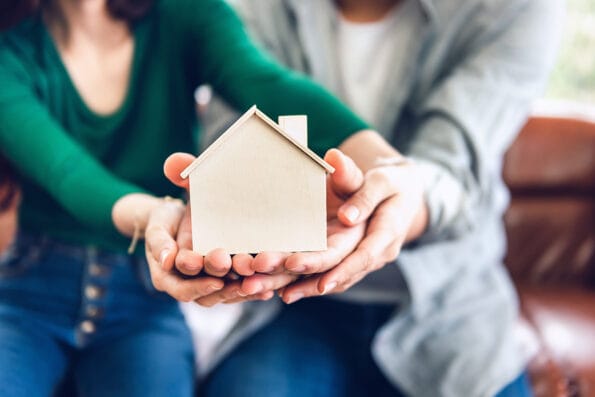 Is Alberta home insurance expensive?
Insuring your home in Alberta might look like an expensive cost; however, when you look at the record of natural calamities in the city, shelling out a higher insurance premium for your home makes sense.
Remember the Fort McMurray Wildfires of 2016 and Alberta Floods of 2013? In case another disaster hits the province, your property might get completely destroyed. Therefore, it makes sense to shell out a few extra dollars each year to ensure optimal coverage for your assets.
Moreover, places like Calgary, Slave Lake, Pine Lake, and Red Deer are more susceptible to natural calamities. If you purchase your home in these places, be ready to pay a little more in the long run.
Some home insurance companies offer seasonal discounts on premiums. Once you seek expert help, they will guide you on these deals. At the same time, you would get to know specific valuable tactics such as renovating your home or replacing your roof to cut down the premiums.
 Endnote
Now that you understand the logic behind Alberta's relatively expensive home insurance premiums, you should start looking for possible means to slash your rates. This is where you would need professional help from insurance experts, like insurance brokers. Insurance brokers have been a part of the industry for a long time and can help you get the proper knowledge to reduce insurance premiums.
Interestingly, you might also seek professional assistance while choosing the right insurer. It makes sense to consult one of the insurance experts and make an intelligent decision while insuring your property in Alberta.
Image Source: BigStockPhoto.com (Licensed)
Related Categories:
Money
,
Reviews