Playing online slots can be fun, especially if you are lucky enough to win some coins every now and then, but as with all gambling you can lose your shirt if you aren't careful. In this article we will look at six tips for making your bankroll last that bit longer.
Choose Your Casino Wisely
Choose your casino carefully, avoiding the non-legal ones. Being a globalized industry, there are some casinos that are out of reach of regulators in your home country. These are still accessible with a good VPN but you should be careful as to where best to play your bets as not all are completely honest! When looking for a good and legal online slot casino, you can find a comprehensive list here [valid where legal].
Go for a Better RTP Ratio
The 'Return to Player' ratio denotes the amount of risk you will be making on an online slot. Generally speaking the higher the RTP, the lower the stakes involved. Casinos always win in the end, but if you go for a lower risk you may achieve a higher reward.
Lower Stakes Games Take Longer
When setting out to play online slots, you should set a budget and keep to it. Lower stakes online slots tend to have higher RTP ratios and that means though you won't win a huge sum on the jackpot you will make more wins over time. This means when it comes to your bankroll you can use it more slowly, and with more frequent wins you should play for longer.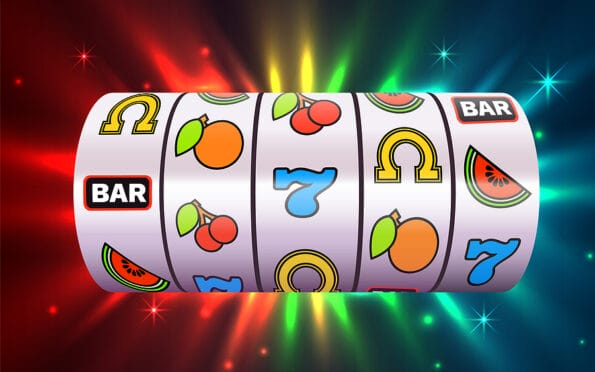 Start with Free Plays
Many online slots offer stakeless, winless, free plays. These are useful as you can first get to see if you enjoy the game and then learn how to best play it. A $200 budget would last forever if you played without paying but that's not fun is it?
Once you are confident of how to play the online slot for free, then start placing bets. In knowing how to play it well, your bankroll should last a lot longer as you're not wasting money learning the game.
Progressive Jackpots
Progressive jackpots have tiny odds of winning by comparison to other online slots. Take care in playing them as you can spend a lot of money without winning much at all. As with all high reward, high risk games, they are perhaps more fun but also more dangerous for your budget and may often not be worth it.
Joining Bonuses
Many online casinos will offer joining bonuses as an incentive. These can be 200% or more of the stake you put in. This means if you pay in $100 you will have $300 to play. This is quite cool on the surface!
Check the terms and conditions carefully as some will have terms stating you cannot make a withdrawal unless you have made a considerable sum in winning. In some cases you may have to wager 40 times the initial stake before withdrawing your winnings, or a total of $12,000 before you can bank any return on an initial stake of $300.
Though that can considerably add to your bankroll, it is unlikely you will see your return on investment! This is why you need to take care in choosing your online casino – it may look like a big win incentive but casinos never make losses!
Image Source: BigStockPhoto.com (Licensed)
Related Categories:
Casino
,
Reviews