iGaming is a growing and ever-popular trend in the UK which has been 30 years in the making. Defined as any type of online gambling, such as placing bets on sporting competitions, online casino games like slots, poker, or blackjack, and eSports.
In 2020, the UK iGaming industry yielded £5.79 billion – in just a year, this had increased to £6.85 billion. The popularity continues to increase. The online gambling industry worldwide is worth $61.5 billion – and with the increase in revenue comes an increase in innovation and technology.
There are a few popular and growing trends in iGaming in the UK – and that makes for a better experience for players.
Mobile Technology
Smartphones have revolutionised our way of life in so many ways – and one of the biggest parts of this is through entertainment.
App stores on both Android and iOS devices are full of games and streaming services, and with the right mobile technology you may never need to own a 'proper' computer again.
The iGaming industry has been at the forefront of smartphone technology, making use of iPhone and Android innovation to create applications that work seamlessly on a phone. Major casinos, both land-based and online, have created vast and detailed games that are easy to play on a phone, so that users can play exactly where and when they want to.
Combined with this is the wider use of 4G and even 5G connectivity and Wi-Fi. This ability to connect to the internet wherever you are means that you can play your favourite slots game or get involved in intricate mind games that online poker real money [valid where legal] offers while you are on your lunch break at work or waiting for a bus.
Virtual and Augmented Reality
While the technology is still in its infancy, both Virtual Reality (VR) and Augmented Reality (AR) are changing the landscape of gaming in all forms.
With iGaming in particular, the possibilities of improving the experience are boundless for players. Using AR, players can superimpose their gaming tables in their living room, chat to other players, and be part of the action.
Of course, VR makes it even easier to immerse yourself in the casino action. With VR, you can get a seat at a real table in the casino, with a 360 -degree view of the sumptuous surroundings.
Video Games
Video games in this instance isn't just a catch-all term for console and PC games, but the ability to join in a real-life game in a brick-and-mortar casino via video link.
iGaming can be a brilliant way to spend some time when you are looking for something to do, but the land-based casinos are where it is at if you are looking for something more social – that is, of course, why a lot of people still go.
If you want the best of both worlds, a video poker or blackjack game could be the answer. Not only will you be able to see the action live at the table from the dealer, but you can also interact with other players and enjoy more of the social aspect of playing.
Upgraded Graphics
With innovation in animation and clarity in movie making, upgraded graphics also improve the iGaming experience.
4k resolution and ultra-high definition make games visually stunning, whether they are static or animated. The graphics used in a game are part of the reason that people want to play, and this is as true of iGaming as it is when looking at the top releases for the Xbox or the PlayStation. The backgrounds, icons, moving parts and even the soundtrack are all important for the enjoyability of the game, and thanks to modern technology realism and stunning surroundings are easier to achieve.
Some of the simplest games can be improved using upgraded graphics and lossless sound.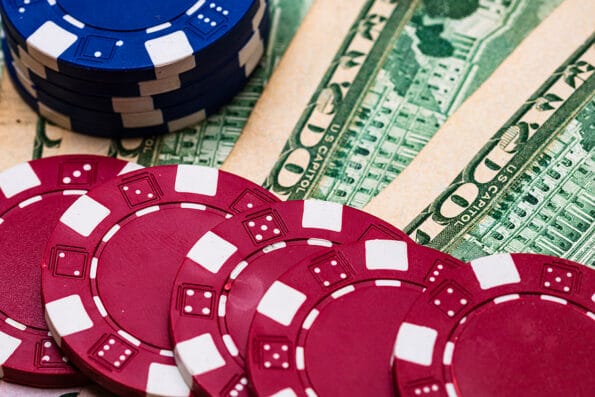 Bonuses
There are potentially hundreds of online casinos available, and iGamers are lucky enough to have a choice when it comes to deciding where to place their bets.
Online casinos know that there is a choice, so they have several ways that they use to both tempt new players and reward loyal users.
Usually, these come in the form of bonuses.
Once a casino is established and licensed, marketing is next – and one of the best ways to encourage people to sign up is using freebies and offers.
Bonuses can include free spins or deposit matching, and they are usually available for new players, although the best casino sites also offer VIP or loyalty rewards to support players who keep using the site.
The right bonus schemes are not only an excellent way to get into iGaming, but they can also work out to be quite lucrative if you read the small print.
Image Source: BigStockPhoto.com (Licensed)
Related Categories:
Casino
,
Reviews