A direct funeral is a simple and affordable option for burial or cremation. Both are arranged without service or mourners in attendance, only including essential details required by law for a funeral. This option is increasingly common over a traditional funeral for those who want a life celebration over a funeral ceremony, want minimal fuss after passing, or need a low-cost option.
But, as with any funeral arrangements, even the thought of a direct funeral may seem overwhelming for individuals making arrangements ahead of time or for their family taking decisions during bereavement. With this in mind, we have compiled some information below about what to expect from each option. We've also included what's involved for both burial and cremation to help ease decision making when considering a direct funeral. 
Direct Cremation
This is a modest option for cremation without a service. What is provided may differ depending on the provider you select, with some charging additionally for the cremation or doctor's fees. Still, arranging a direct cremation is straightforward as a procession, hearse, pallbearers, or ceremony is omitted. There is also no option for viewing, so embalming does not need to take place. A direct cremation is usually a set price for the entire process, including the provision of ashes to the family in a simple urn. 
Most direct cremations will involve appointing your funeral director, who will make the arrangements. They will then convey the deceased's body to a suitable crematorium on your behalf. After, the cremated remains are scattered as requested or placed in a simple container for loved ones.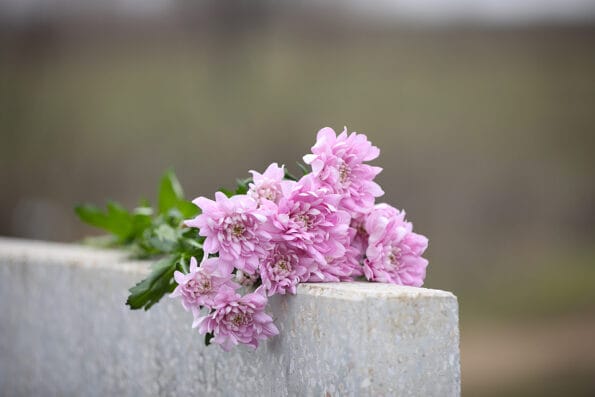 Direct Burial
A direct burial is also without a funeral service. There is still no procession, hearse, pallbearers, or ceremony; however, there are more costs involved than cremation. Unlike a direct cremation, expense factors include the funeral plot and price in your chosen location (if this is available), a headstone, funeral director fees, conveyance of the deceased to the burial and gravedigging – factors not relevant to direct cremation. The coffin selected will be low cost and because the casket will be closed, there is no need to embalm the body. Besides this, direct burial is like traditional burial, but all that is omitted cuts down costs. Some people prefer a simple sendoff, and minimal fuss makes this an attractive option for people who like quiet and calm. 
Newrest Funerals
We always seek a compassion-based approach for all of our funerals, and a direct funeral does not alter our attentive and thoughtful approach. Instead, we strive to support the fulfillment of the last wishes of the person who passes while helping family and friends to say farewell. Our Newrest team can arrange every aspect of a direct funeral if that is chosen. We ensure the utmost dignity and consideration for the deceased while considering those left behind during a difficult time. Discover how we can support you by reaching out to our professional funeral directors – we are available 24 hours a day, 365 days a year. 
Image Source: BigStockPhoto.com (Licensed)
Related Categories:
Funeral
,
Reviews