There is a steady increase in the use of solar energy in homes and businesses throughout Australia. Leading this push is NSW, where about 24.6% of the state's residents have installed solar panels and related systems in the last ten years. This trend plays into the NSW government's goals to effect net zero emissions by 2050. Therefore, one of the tools they utilise to encourage more participation is rebates and grants.
This article provides an overview of NSW government incentive programs like the Solar For Low Income Households Grant and the Empowering Homes Solar Rebate, including how they work, what benefits you can expect, and how to claim it.
Empowering Homes Solar Rebate
This program's primary objective is to provide homeowners with interest-free loans that cover the initial cost of solar panel purchase. This provision will then aid in the transition to solar energy use. However, the rebate is only available to certain eligible postcodes. So, to benefit, you must reside in a listed area.
What Does The Rebate Offer?
There are two primary options from which you can select:
A $ 9000 loan that facilitates the installation of a solar battery. The amount is to be repaid interest-free over ten years; however, this option requires a pre-existing solar system.
A $14,000 loan to purchase a complete solar system- panels and batteries-. It has an eight-year interest-free repayment period.
To apply, you must request an installation cost quote from a company with membership in the Clean Energy Council. Next, use this quote record to complete your loan application. Once you gain approval, the process can commence.
Solar For Low Income Households Grant
This grant avails lower-income households the opportunity to transition into the use of renewable energy sources.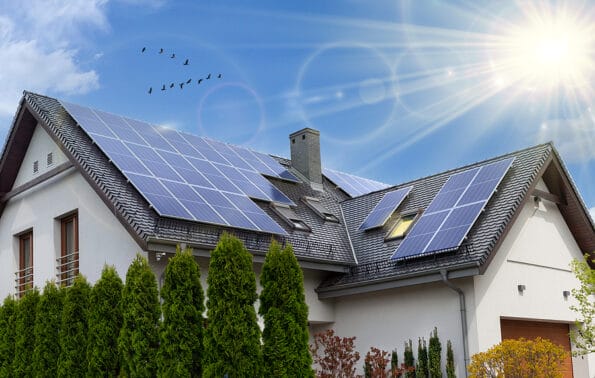 What Is On Offer?
This trial program provides a free 3kW solar system installation to eligible participants. Its primary objective is to help pensioners reduce their energy costs by up to $600 annually.
Applying for this program requires a visit to the NSW government website. From here, clicking the 'Apply Now' button prompts you to create an account before filling out the eligibility and consent forms. Once you complete this process, you may submit your application for review.
Other Programs
NSW also offers the following solar energy rebate and grants programs:
Feed-In Tariffs
These tariffs allow you to take advantage of a solar system's excess energy production by selling it back to your energy provider.
The only caveat here is the low rates energy providers offer for feed-in sources (about 3 to 6c per kW). These prices reflect that solar energy production occurs during low-peak usage periods.
Regional Business Assistance
There are incentives and grants available through the Regional Community Energy Fund geared towards small businesses and households that seek to lower their energy costs. There are incentives and grants available through the Regional Community Energy Fund geared towards small businesses and households that seek to lower their energy costs. Some of the initiatives this fund includes is:
Provision of energy hubs to provide the requisite resources and support for participants by giving them access to expert help and advice on energy management.
Energy project funds that target community development.
Small-Scale Technology Certificate & Renewable Energy Schemes
Small-scale technology certificates (STCs) are a rebate program under the federal Government's purview. These certificates reflect the amount of money given to a solar panel provider for every watt per panel they install. These funds then translate into a discount for the customer.
The SRES (Small-Scale Renewable Energy Scheme) helps cover initial costs for eligible small-scale solar system installation and maintenance. The Federal Government offers this rebate to households and small businesses transitioning to solar energy.
For more information about eligibility for any of the schemes above, including how to apply for them, please contact your local solar energy providers to speak with a professional.
Image Source: BigStockPhoto.com (Licensed)
Related Categories:
Environmental
,
Reviews