Anxiety arises from all sorts of causes, from chemical imbalances to circumstantial influences. Unfortunately, these symptoms can far too often interfere with your daily routine, particularly interrupting sleep patterns. Finding a way to manage this stress is important to maintaining a balanced, healthy life. When you find this stress starting to impact aspects of your daily life, such as sleep, it's important to take steps to manage it. From simple rituals like meditation and journaling before bed, to herbal supplements like CBD to alleviate anxiety or seeking professional help, be assertive in your quest to address your anxiety and improve your sleep.
1. Reduce use of technology before sleeping.
One of the most common mistakes we make in this modern age is using technology before bed. We text friends and check work emails from our phones or perhaps we fall asleep while watching our latest Netflix obsession on our laptop. This is a harmful habit for a number of reasons. First, the blue light that phones emit is bad for both your eyes and your brain. Exposure to the blue light affects your internal clock and your circadian rhythm, which ultimately disrupts your sleep pattern.
By continuously engaging in texts and emails, you also aren't allowing your mind to rest and are engaging in potentially triggering conversations that can increase your stress levels before you go to bed. So, even though it might be tempting to put on that next episode or respond to one last text, make an effort to discontinue use of your phone at least thirty minutes before sleeping.
2. Address your anxiety through therapy.
If you are finding that your anxiety and your difficulty with sleeping are becoming unmanageable, there is nothing wrong with seeking out professional help. Explore therapy, psychiatrists, and managed behavioral health options that can help you target the root causes of your stress.
Talking to someone can not only be an outlet for stress relief but can also help guide you and give you coherent steps to improve your mental health. Finding healthcare solutions can be daunting and you may be unsure of where to start. By working with behavioral health care partners, you can find a health plan that fits both your budget and your individualized needs. Prioritizing your mental health is essential to wellness and finding the right behavioral health care plan can set you on the path to improved sleep and a more productive lifestyle.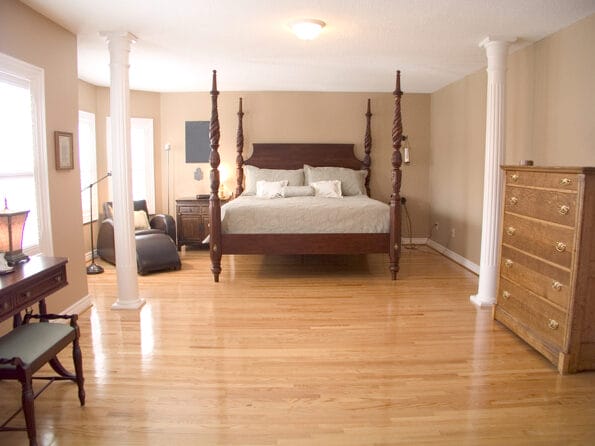 3. Treat your stress with natural solutions.
Without having to rely on anti-depressants or another form of medication, you can manage symptoms of anxiety with natural supplements. One of the more recent options for this is the use of CBD, or cannabidiol, which is a cannabinoid found in the hemp plant. Although research is still evolving around the exact benefits of CBD, users have found it to alleviate symptoms for a number of things. And unlike marijuana, CBD products don't contain THC, meaning you can explore the potential benefits without having the psychoactive side effects (many sites are great for this).
If you are dealing with anxiousness or struggling to sleep due to an overactive mind, you might consider incorporating a CBD product into your nightly routine. Explore Planet Earth CBD's wide range of products, all THC-free and tested for safety and potency. CBD is available in a variety of forms, including supplements, protein powders, edibles like gummies, and oils. Experiment with a range of products to understand their potency and your body's response to them, and then choose a CBD product and strain that works to alleviate your restless night's sleep.
4. Redesign your bedroom into a sleep sanctuary.
If you're struggling to sleep, one of the best steps you can take is to transform your bedroom into a relaxing haven. Create a space that is peaceful, organized, and de-cluttered. Make the space inviting with low lights, throw pillows, and calming colors. Remove distractions such as electronics and piles of dirty clothes. Keep it simple and fresh with personal touches such as leaving your favorite book on the nightstand, having a soft throw blanket on the bed, or a keeping a candle with a scent that reminds you of home.
5. Invest in a new mattress.
One of the most crucial elements to a good night's sleep is a comfortable bed and mattress. We spend many hours in bed and a restful night's sleep depends on the comfort of this bed. A fresh set of box springs, a new mattress, and memory foam are well worth the investment. Research a variety of mattress types to find the best mattress for you, such as Simmons Beautyrest mattress, which revolutionized mattress comfort and offers a collection of different sizes and styles.
Shop around for the best mattress and foam suited to your body's individual needs. If you deal with back pain, you might benefit from a firm mattress. Or perhaps you prefer a mattress with a plush pillow top. Whichever you choose, look forward to a bed you can sink into for a restful night's sleep. You won't believe what a difference the right mattress makes when it comes to getting a good night's sleep.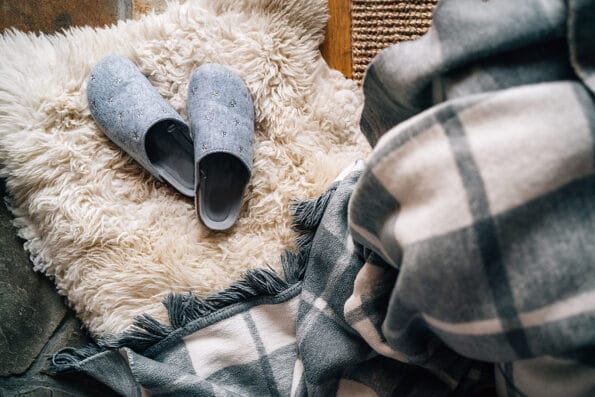 6. Acknowledge, understand, and release your anxiety.
When you constantly have anxious thoughts running through your head, they'll oftentimes catch up with you at night when you're trying to fall asleep. Turning off this rapid stream of consciousness can be difficult, exhausting, and detrimental to your sleep. Instead of letting your stress and thoughts build up inside of you, try writing your worries in a journal.
Grab a pen and a notebook and start writing. As soon as you write one thought down, you might find that the rest start pouring out as well. Don't hold back. Releasing your pent-up emotions is therapeutic. Even having a good cry is a healthy release of anxiety. This short exercise can leave you feeling lighter and quiet your mind before bed. If it doesn't, you can always try something else – the CBD products from Gold Bee (https://goldbee.com/) are a popular option for those suffering from anxiety. But you won't lose anything by trying journalling, and you'll probably find it to be very beneficial!
7. Set a consistent sleep schedule.
Bringing routine and consistency into your sleep habits can greatly improve sleep quality. Try and keep a consistent bed time each night, even on the weekends. This also means waking up at a similar time. This will help your body get accustomed to a routine and develop a predictable internal clock. If you oversleep on the weekends to try and catch up on a late night or bad night sleep, you can actually make your insomnia worse. Test it out for a week or two and notice if it starts to restore a sense of balance and stability to your sleep patterns.
8. Create bedtime rituals to reduce anxiety.
Developing a relaxing routine before bed is important to quiet the mind and the body. Maybe this means soaking in a bubble bath with aromatherapy or doing some gentle stretching and a short meditation. Perhaps you want to wind down by reading a book with a soothing cup of tea or simply by lighting a candle. Step away from stressful activities like paying bills and answering work emails.
If you have trouble falling asleep, engage in de-stressing activities in bed. Take slow, deep breaths and focus on the air entering and exiting your body. Take control of your mind and your body, which will take control of your anxiety. Visualize each limb of your body relaxing and feel your anxiety melting away as you sink deeply into your mattress and into a sound sleep.
Related Categories:
Health
,
Reviews