There was once a time when Obsessive Compulsive Disorder (OCD) was thought to be untreatable. Not only that, but our understanding of this surprisingly common disorder was also extremely limited. Hence, for centuries, there was barely any support for people who suffer from OCD. 
But by the late 20th century, our conceptualization and knowledge about OCD had expanded greatly. Concurrently, the dawn of the digital age dispersed this knowledge far and wide. 
Today, we have unlimited access to a plethora of information about OCD and tools to overcome it. From diagnostic tools such as online OCD tests to virtual support groups and therapy sessions, the road to recovery from OCD is a web search away. 
Here are 10 of the most helpful sites from where you can seek help for your OCD. 
1. Impulse Therapy
Impulse Therapy is a one-stop website for anyone experiencing obsessive-compulsive symptoms, such as intrusive thoughts, unwanted compulsive urges, and intense anxiety. 
The website offers extensive self-help courses for overcoming OCD, including one of the most thorough online OCD tests, over 60 audio therapy sessions, and a way to track your progress. Furthermore, the website provides courses tailored for the various subtypes of OCD, such as contamination and washing, symmetry, checking, rumination, etc. 
Moreover, the website also offers a diverse selection of original and reliable articles answering every possible question or confusion you might have about OCD. 
2. International OCD Foundation (iocdf)
The International OCD Foundation (IOCDF) is one of the oldest and most prestigious nonprofit organizations. Founded in 1986, IOCDF aimed to foster a supportive community for OCD sufferers, their friends and family, and the professionals who treat them. 
The website offers a comprehensive guide for navigating OCD, from educational materials to locating the right treatment providers. IOCDF is also among the few organizations that provide support for pediatric, childhood, and adolescent OCD. 
Apart from the website content, IOCDF also hosts community events and annual OCD conferences to bring together and empower the OCD community. 
3. Beyond OCD
Beyond OCD is an online platform catering to the OCD community, educating and supporting OCD sufferers, their family members, and their treatment professionals. 
The website provides an array of educational materials relating to OCD, from definition and symptoms to causes and treatment. Additionally, the website also provides a video gallery of OCD-related content from researchers and treatment providers. 
Most importantly, though, Beyond OCD offers a comprehensive guide for seeking treatment for OCD. Specifically, it helps you locate the perfect treatment provider to help you overcome your problems with obsessions and compulsions. 
4. Anxiety and Depression Association of America (ADAA)
The Anxiety and Depression Association of America (ADAA) is an international nonprofit organization. Founded in 1979, the organization is dedicated to the prevention, treatment, and cure of various co-occurring disorders, including anxiety, depression, PTSD, and, of course, OCD. 
The ADAA website offers a variety of educational materials and treatment programs strictly rooted in expert-reviewed and evidence-based protocols. In fact, ADAA has up to 1,500 professional mental health members who contribute blog posts, host webinars, review website content, and much more. 
Furthermore, ADAA has a directory to locate a therapist, support groups, podcasts, and countless other resources catering to the OCD and related disorders community. 
5. NOCD
NOCD's mission is simple: to restore hope for people with OCD through better awareness and treatment. To achieve this mission, the website hosts a blog, an education center, and a support group where people can virtually interact with one another. 
Furthermore, NOCD offers a nationwide network of certified therapists specializing in ERP therapy— the foremost treatment option for OCD. Through NOCD, you can schedule face-to-face video sessions with an OCD therapist and have 24/7 access to self-management tools in between your sessions. 
To get started, you can schedule a free 15-minute call with NOCD representatives who will walk you through how NOCD therapy works. 
6. 7 Cups
When you're suffering from an illness like OCD, sometimes all you need is the reassurance that you're not alone. 7 Cups is the perfect website for those looking for free online support regarding a host of mental health conditions. 
The website embodies the essence of community, with thousands of volunteer listeners ready to lend a friendly ear 24/7. 
Moreover, 7 Cups also offers membership-based therapy and counseling sessions for those seeking a little extra help. 
7. OCD Peers
OCD Peers is a HIPAA-compliant online peer support community for those suffering from OCD. 
The platform helps connect OCD sufferers who can come together and share their stories and experiences with each other. While peer support isn't a substitute for clinical therapy, it is still an important part of OCD treatment. 
The website offers two types of peer support sessions: support groups and community nights. Support groups are more intimate and shorter, whereas community nights consist of larger groups. 
8. OCD Stories
OCD Stories is a podcast show that aims to offer hope, inspiration, and support for people suffering from OCD. The podcast is subscription-based and available throughout podcast apps, Spotify, and YouTube. However, some episodes are available for free on their website.  
Hosted by Stuart Ralph, OCD Stories features weekly guests, including OCD sufferers, psychiatrists, psychologists, and therapists. The discussions center around OCD treatment and recovery, with refreshing first-person accounts from people who have gone through OCD themselves.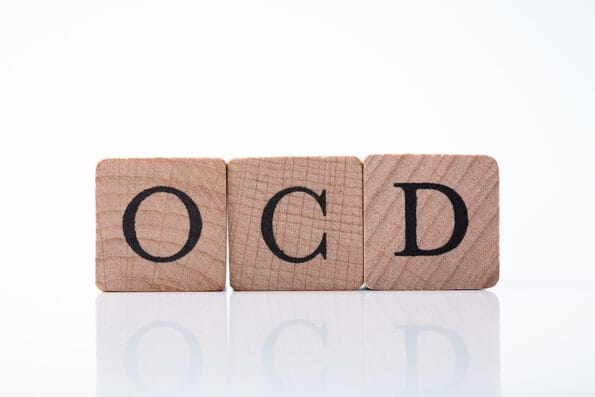 9. Everything OCD
Social media is the perfect host for online support groups, and Everything OCD is a good example of this. 
Everything OCD is a Facebook support group for individuals with OCD and their friends and family. The group is not meant for diagnosis or treatment but rather to find information, encouragement, and empathy from people all over the world who are in the same boat as you. 
10. OCD Challenge
The OCD Challenge was designed by leading mental health providers, researchers, and advocates to help OCD sufferers overcome their OCD. 
As the name suggests, the program challenges its members to manage their OCD symptoms. The interactive experience allows you to customize the program according to your specific obsessions and compulsions. Each step of the program equips you with essential tools to tackle your OCD symptoms. 
Conclusion
When you're suffering from a condition as debilitating and oftentimes "taboo" as OCD, it's normal to feel like you're alone. 
But with the availability of countless online resources, you don't have to suffer in isolation. 
From online OCD tests to support groups, you're bound to find at least one online resource to help guide you through your OCD journey. 
Image Source: BigStockPhoto.com (Licensed)
Related Categories:
Health
,
Reviews