Car wreckers work towards efficiently removing your junked or wrecked car by recycling and reusing its parts. By handing over your car to these companies, you are not just getting the best out of waste but also getting cash in return. 
The process is quick, and money is handed over to you within two days. They come with various benefits; that is why we have listed everything you should know about considering auto wreckers for your vehicles.
You get free removal of an unwanted car.
When you sell your vehicle, its condition, model and assembling year matter a lot. The condition of your car can be concerning as if the model of your vehicle is no longer in production; there are chances that very few companies will be willing to buy it. However, when you seek the service of car wreckers, they buy all kinds of wrecked and totaled cars and not just that, they also tow it for free. 
However, if you sell it to car manufacturing companies, the payment for the towing services falls upon you as an owner. So, by choosing wrecker services, you save money and get free removal of unwanted cars. 
Get cash from the junk.
Wreckers companies use techniques that work on procuring different parts that can be used for multiple purposes. Ninety percent of the car's parts can be used, even if it is wrecked or in an immovable condition. 
This means you can earn some money from your wrecked car. 
It's beneficial for the environment.
The wreckage companies follow a process of safely removing parts and chemicals which can cause water and soil contamination. They follow step-by-step regulations laid down by the state government. So by handing over your car to an auto wreckers company, it can be beneficial for your environment.
Reduces maintenance cost of replacing parts 
By reusing the car's parts in the market, car wreckers have lowered the maintenance cost by providing parts that are available at half the price of the new parts. They procure parts that are in good condition which can be used in similar model cars.
Their services are good for the economy.
With different production lines and demand for car wreckers, they help get rid of scraped and totaled cars. This has also increased the employment rate, which is how they are pushing the economy. 
They provide efficient services.
You have to give them a call, and they manage everything. They will estimate the value of your car and give you a quotation for your wrecked car. If you have to get rid of it urgently, they can handle everything and give you cash in return in a day.
Here are some tips for choosing the right auto wreckers for damping your scrapped cars in return for cash
.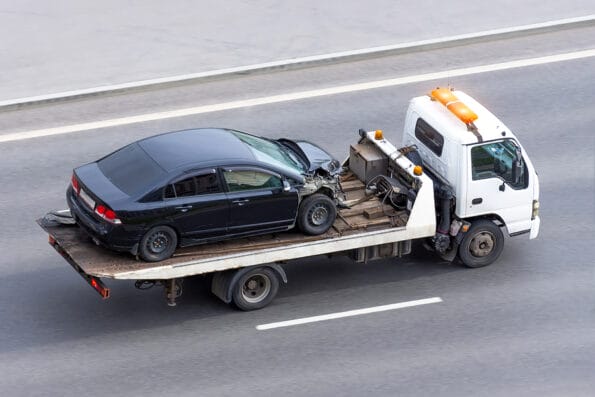 Read more on choosing the right auto wreckers in Sydney
Check out all the services.
Before considering which company to go for, review their reviews and feedback. This will give you a better idea about their services and how they handle their clients. Make sure they recycle the car and not use it for illegal purposes
Check out closing time.
A reliable company will try to close the deal as soon as possible. Usually, this will be done in a day or two. If you feel they have been lingering for a longer time and not focusing on you, it's time to find someone else. 
Negotiate to get the best deal
After you have finalized the car wrecker company, negotiate to get yourself the best deal.
Summary
Picking the right car wreckers can be confusing, but the tips mentioned above can help make the right choice. Choosing auto wreckers can be a smart choice for you and the environment. 
Image Source: BigStockPhoto.com (Licensed)
Related Categories:
Cars & Vehicles
,
Reviews