Introduction
Trading shares has become an alternative means of diversifying one's portfolios. Many traders today see it as an opportunity to benefit from a company's progress when they purchase the shares of a given company. To trade shares today, the trader will first need to create a share dealing account and fund it with his available capital to buy his desired shares. This work will therefore help you learn how to create a share dealing account today. You will also learn from this work the different types of share dealing accounts provided by share dealing brokers. This will make it easy for you when you want to buy shares from the London Stock Exchange through a broker. 
Meaning of shares
Shares are company's assets issued to investors with the aim of raising money for running the company. Often companies split the cost needed to run their business and sell these costs in fragments to investors as shares. Owning a company's stock offers the individual the right to receive dividends from the company at an agreed period. 
Many investors who buy stocks today do so in the hope of selling them when the prices appreciate. 
What are share dealing accounts?
Share dealing accounts are special accounts used for trading shares. These accounts could come in various forms which we have discussed in the next paragraph. However, to obtain a share dealing account, the trader will need to register with the share dealing brokers and complete their identity verification process to obtain one. Afterwards, the trader can proceed to fund the account to buy his desired shares. 
Types of share dealing accounts 
There are five major types of accounts used in trading shares today such as:
Personal Investment Share Dealing Accounts:

The personal investment share dealing account is a tax-free account for buying and selling

shares

. However, there are limits to the number of shares that can be purchased annually using this type of account. 

Pension shares dealing

account: The pension share dealing account is usually tax-free when used for buying and selling shares. However, one cannot withdraw the profits made using this account until they attain retirement age. 

Fixed Share Dealing Account:

This type of account is provided by companies that offer fixed dividends to all their shareholders over a given period. 

General share dealing account:

The general share dealing account is used by large-scale investors for trading stocks. This is because there are no limits on the number of shares that could be purchased using this account. However, taxes are charged for using this account. 

CFDs Share Dealing Account:

This type of account is usually provided by online CFD brokers for trading stocks as CFDs on their platforms. Commissions are charged by the brokers for using this account.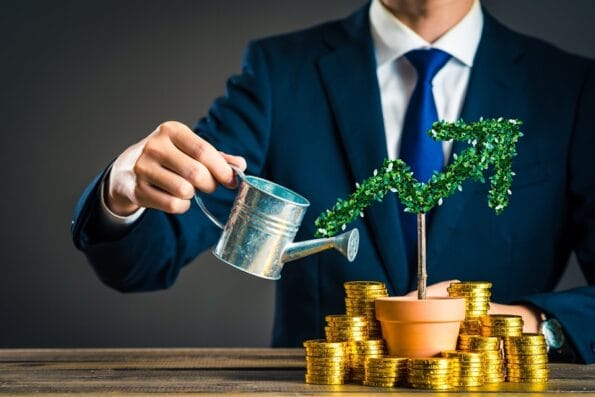 What are the different shares to trade today?
UK stocks (examples: Unilever, Barclays, Vodafone group, Rio Tinto Group, Shell, etc).

US stocks (examples: Facebook, Amazon, Apple, Adobe, etc).

German Stocks (Examples Siemens AG, Allianz AG, Linde, Infineon Technologies, Adidas AG, Bayer AG, etc).

Hong Kong Stocks (Examples Ali Health, China Resource Land Ltd, Tsingtao Brewery Co Ltd, Jiangxi Copper Co Ltd, CLP Holdings Ltd, etc).
Advantages of trading stocks
Offers an opportunity for diversifying one's portfolios.

Offers dividends to investors over a period of time 

Often used as a hedge against

inflation

.

Exposes the trader to the stock exchange market.
Disadvantages of trading stocks 
There is no guarantee for future profits as prices could drop over time.

Takes a lot of research to identify good stocks 

It is a risky investments package. 
Image Source: BigStockPhoto.com (Licensed)
Site Disclaimer 
The Content in this post and on this site is for informational and entertainment purposes only. You should not construe any such information or other material as legal, tax, investment, financial, or other advice. Nothing contained on our Site constitutes a solicitation, recommendation, endorsement, or offer by HII or any third party service provider to buy or sell any securities or other financial instruments.
Nothing in this post or on this site constitutes professional and/or financial advice. You alone assume the sole responsibility of evaluating the merits and risks associated with the use of any information or other content in this post or on this site. 
You recognize that when making investments, an investor may get back less than the amount invested. Information on past performance, where given, is not necessarily a guide to future performance.
Related Categories:
Invest
,
Reviews