Who doesn't know about cryptocurrency in this day and age? Celebrities like Snoop Dog, Mark Cuban, and Logan Paul are partially responsible for exciting this digital currency by tweeting their support and endorsements. Similarly, countries like El Salvador followed The Central African Republic and have officially adopted bitcoin as an official currency. You may also know common facts, such as the types of bitcoins, where you can find them, and the most popular investment options on the market.
However, despite information on cryptocurrency available on the web, investors still have much to learn about bitcoin and its significance in the crypto market. Unlike paper money, you cannot track its origin and rely on white paper to understand the principles it works on. Therefore, to help you understand the potential that lies in this digital asset, here are some facts worth knowing:
1. Bitcoins Are Transferable Over ATMs
ATMs now accept bitcoin as a genuine currency. Since you buy bitcoin in exchange for paper money, you can sell them too. Globally, over 5,000 bitcoin ATMs exist, with America being a pioneer with over 2,000 machines. However, bitcoin machines work differently. It would help if you had valid identification with your passport, National ID, or a driving license to verify your wallet. Before you make a transaction over an ATM, it's a good idea to confirm the bitcoin live price instead of shooting in the dark. So when you're withdrawing money, you strike gold.
2. Mining Bitcoin Requires Copious Amounts of Energy
Mining Bitcoin requires more energy than using them. According to the Cambridge Center For Alternative Finance (CCAF), you need 110 Terawatt Hours per year to mine bitcoin. This is roughly about 0.55% of the global electricity production. This makes mining expensive and requires a high supply of continuous electricity flowing uninterrupted and a computer that can regulate heat.
3. Bitcoin Is Not Limitless
Bitcoin is a type of decentralized currency. It has no regulating authority to control its production and availability to the consumers. However, bitcoins have to be mined. It is estimated that only 21 million of these coins exist, and about 16 million have been mined and traded. So following these numbers, by the year 2140, bitcoins will no longer be mined. Even if bitcoins get lost, they are not retrievable and counted as mined entities. Once bitcoins start narrowing down in production, they may become a rare, collectible resource and even sold at extremely high prices.
4. There Is No Origination Tale
Bitcoin doesn't have an epic saga behind its creation. There is much ambiguity around how this currency was founded and by whom. In early 2008, an unknown entity named Satoshi Nakamoto published a document on bitcoin. It is still not known who or what Satoshi Nakamoto is. While there are conspiracies and hot takes on this Japanese name, from calling it an enterprise to a person, no one has come forward and claimed ownership. By 2009, the software to trade bitcoins was functional and available for the public. There were consumers back then too, but bitcoin has gained massive momentum.
5. The Bitcoin Had A Bug In 2010
On 15 August 2020, a bug in the bitcoin blockchain created more than 180 million bitcoins. This isolated event was called the "Value overflow incident." Since this was a glitch, the miner made no more than 0.01 bitcoins while two separate addresses received 92 million in the same currency. However, within the same day, five hours, Satoshi Nakamoto and another developer corrected this bug and deleted the faulty block. The patch update gradually removed the blockchain, adding and spreading high amounts with no restrictions.
6. Satoshi Nakamoto Has A Nobel Prize Nomination
Bitcoin is a revolutionary currency for global economies, even with the ground it stands on is vague. It has been confirmed that bitcoins work using blockchain technology, an advanced concept still being explored. This led Satoshi Nakamoto to get nominated for a Nobel prize in economics in 2016. While Nakamoto didn't win the award, the nomination is a prestigious honor. It acknowledges the implementation of the first blockchain.
7. Bitcoin Has A Ban
Despite its popularity in many first-world countries like Canada and America, bitcoin is banned in certain regions. Countries like Bolivia, Iceland, Ecuador, and Bangladesh are skeptical about the currency and have decided to exclude it from official mediums of exchange. At the same time, countries like Thailand, India, and Iran monitor bitcoin and advise precautions against free investments. Since it is not recognized as a legal currency in these countries, it can be a crime to mine or trade them.
8. The Creation Of Liberland
In April 2015, a small nation emerged between Croatia and Serbia called Liberland. This nation was founded by a person named Vit Jedlicka, an activist, publicist, and president of the nation. The official currency of Liberland is bitcoin. However, Vit believed that blockchain technology is reliable and transparent, so it is considered a more trustworthy currency than a fiat currency.
9. Bitcoins Can Get Lost and Hacked
You can lose your bitcoins. This is because each bitcoin has a unique identification and address. If you lose this number, your digital currency is unretrievable. So you can't loosely write down these digits or lose your data record. As a result, almost 60% of bitcoins are lost. These bitcoins also cannot be claimed and are not owned by any individual or entity. Likewise, blockchain technology is considered concrete and difficult to hack into, but this was deemed false when in 2022, cybercriminals stole over $100 million of cryptocurrency from a blockchain bridge called Horizon.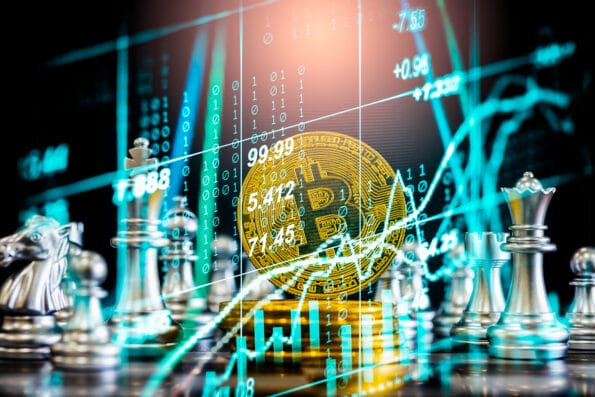 10. The Satoshi
A small unit of bitcoin is called The Satoshi, which got named in honor of its founder. As of August 2022, the value of one Satoshi is about $0.0002285, the smallest denomination of the currency. So if you want to get one bitcoin, you'll need roughly one hundred million Satoshis.
Conclusion
In the world of decentralized currency, bitcoin has taken the globe by storm. The way this medium transformed into legitimate money and got transactional power is worth noting. While you may know some details about the blockchain world, there is much to explore. For starters, You can exchange bitcoins over ATMs, there is also immense power needed in mining, and this currency is limited.
However, shockingly enough, there is no story behind the creation of bitcoin and the people responsible. Yet, Satoshi Nakamoto is nominated for a Nobel prize and has a unit of bitcoin named after them. Likewise, bitcoin has created a new nation but faces a ban in particular countries. Lastly, this currency can get hacked and lost, which means while it is an exciting avenue to invest in, you have to store and organize the unique addresses safely.
Image Source: BigStockPhoto.com (Licensed)
Disclaimer 
Cryptocurrency products are unregulated and can be highly risky. There may be no regulatory recourse for any loss from such transactions.
The information on this website is provided for educational, informational, and entertainment purposes only, without any express or implied warranty of any kind, including warranties of accuracy, completeness, or fitness for any particular purpose.
The information contained in or provided from or through this website and related social media posts is not intended to be and does not constitute financial advice, investment advice, trading advice, or any other advice.
The information on this website and provided from or through this website is general in nature and is not specific to you the user or anyone else. You should not make any decision, financial, investment, trading, or otherwise, based on any of the information presented on this website without undertaking independent due diligence and consultation with a professional broker or financial advisory.
You understand that you are using any and all Information available on or through this website at your own risk.
The trading of Bitcoins, alternative cryptocurrencies has potential rewards, and it also has potential risks involved. Trading may not be suitable for all people. Anyone wishing to invest should seek his or her own independent financial or professional advice.
Site Disclaimer 
The Content in this post and on this site is for informational and entertainment purposes only. You should not construe any such information or other material as legal, tax, investment, financial, or other advice. Nothing contained on our Site constitutes a solicitation, recommendation, endorsement, or offer by HII or any third party service provider to buy or sell any securities or other financial instruments.
Nothing in this post or on this site constitutes professional and/or financial advice. You alone assume the sole responsibility of evaluating the merits and risks associated with the use of any information or other content in this post or on this site. 
You recognize that when making investments, an investor may get back less than the amount invested. Information on past performance, where given, is not necessarily a guide to future performance.
Related Categories:
Cryptocurrency
,
Reviews