Many people choose to suffer from nervous breakdown, depression and anxiety silently, because they're reluctant to see a mental health professional for a diagnosis and treatment. Unfortunately, mental health treatment is frowned upon in many communities, which is one major reason for people's reluctance to seek treatment. However, depression and anxiety can sometimes become severe enough to cause suicidal ideations, which could potentially become dangerous if a person acts on them. Another reason that many people fail to get the help they need is because of difficulty getting an appointment. Sometimes, appointments are scheduled numerous months away, which is very discouraging for someone who needs treatment as soon as possible.
Easy access to online mental health treatment
There is another option that makes seeking mental health treatment more private, faster, and more efficient: online mental health appointments. You will easily go online and schedule an appointment that is most convenient for you, day or night. Once you've scheduled your appointment, you will attend that appointment through a secure website that enables you to have a fact-to-face session regarding your symptoms and concerns. The mental health professionals are board-certified, so you can rest-assure that they're qualified to provide adequate diagnosis and treatment. Once your appointment is over, if the doctor has prescribed medications, these prescriptions will be sent to the pharmacy of your choice, which you can pick them up at your leisure. Your treatment isn't over once you've completed your initial session, as you will have access to mental health professionals for ongoing treatment and support.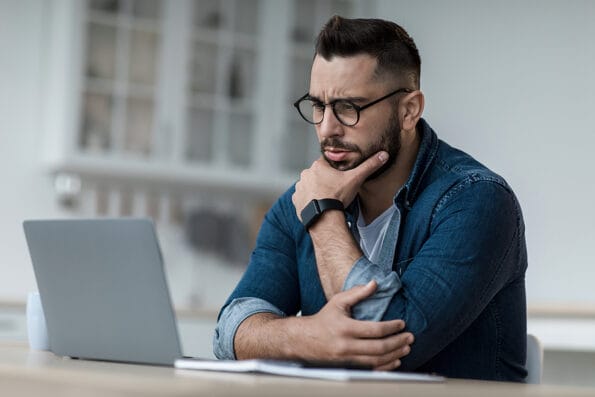 The many benefits involved in online mental treatment as opposed to in-person
There are many benefits to obtaining mental health treatment online as opposed to in-person. Many people don't want to be judged for seeking treatment in the first place, and they certainly don't want to sit in a room full of mentally ill people waiting to be called to the back. Here is an overview of the many benefits of accessing mental health treatment online:
Privacy – If you're worried about others in your community discovering that you're seeking mental health treatment, then you can rest assured that your sessions will be private, with no way that anyone else will know, unless you disclose this fact
Save gas – Since you will attend your appointment from the convenience of your home, or wherever else you desire, you don't have to worry about traveling to an onsite clinic. This saves money, gas, and the hassle of navigating through traffic. Many people live in remote areas, and the nearest psychiatric clinic may be many miles away. You can avoid the necessity of a commute, regardless of where you live
Comfort – Many people seeing doctors in person, especially for mental health reasons, are nervous and on-edge. By having the ability to see the doctor online while in the comfort of your own home, you can relax and feel more comfortable during your appointments. This can enhance your treatment, because if you're more comfortable during your appointments, you're also likely to be more forthcoming, which can assist the doctor with more effectively treating your symptoms
Conditions treated by online mental health professionals
Just about any mental health condition can be treated through online psychiatric services, and if, after carefully assessing your condition, your mental health professional feels that your condition requires in-patient hospitalization by chance, then arrangements will be made for you. However, most people who seek online treatment for mental health issues are able to be managed through regular sessions and medication. Online mental health clinicians can diagnose and treat:
Depression and anxiety
Personality disorders
Bipolar disorder
Schizophrenia
Psychosis
And much more! In fact, there is no mental health condition that can't be diagnosed and treated by utilizing an online psychiatrist
Many patients seeing online psychiatrists also opt to receive ongoing therapy online, which can improve their condition faster, when coupled with medication. Like seeing a psychiatrist online, seeking therapy online is a very private, comfortable way for individuals to receive the therapy that they need. Participating in therapy from home can increase your chances of successfully healing, again, because you are likely to be calmer and more comfortable. This can make building a rapport with your therapist faster and easier, so you can focus on your issues.
There is no need to suffer with anxiety and depression, which can significantly reduce your quality of life, because of embarrassment or inability to obtain an appointment within a reasonable timeframe. If you feel you could benefit from medicine for depression and anxiety, then finding a reputable online mental health professional can be the answer for you. First of all, you don't have to worry about possibly encountering people you know in your community if you opt for online psychiatric treatment. In addition, you can get a fast appointment so you can quickly get diagnosed and begin treatment as soon as possible.
Image Source: BigStockPhoto.com (Licensed)
Related Categories:
Health
,
Advice
,
Reviews