Welcome to the world of art! Art is a great way to express yourself and engage in creative activities. Art classes allow people to learn new techniques, explore their creativity, and develop their skills as an artist.
However, although many people are interested in taking art classes, they may not know the local options or know how to find what's available in their area.
As an art instructor, you must ensure people know about the classes you offer to attract more customers. Several strategies can be used to market your art classes and draw in new customers.
This blog post will discuss strategies you can use to increase class attendance!
Challenge of Attracting Customers to Art Classes
Attracting customers to art classes is an ongoing challenge for many art instructors. With the widespread availability of online resources, potential students may need to be made aware of the unique advantages of a physical class.
Additionally, many other entertainment and activity options are available, making it difficult to stand out in the crowd.
Furthermore, art classes require an initial investment of time and money, which can be daunting to new customers who may need a deeper understanding of the value they will receive.
As such, art instructors need to promote their classes to make them more accessible and attractive to potential customers.
Strategies for Marketing Your Art Classes
Marketing your art classes is a great way to connect with students and show them what you offer. As an instructor, it's important to know how to advertise and promote your classes.
Below are some helpful strategies for marketing your art classes and reaching potential students.
Target Your Audience
Targeting your audience is key in attracting customers to art classes. Knowing who would most benefit from taking a class is the first step. It's important to understand the needs and interests of these potential students and how they relate to what is being taught in the class. 
Researching fields such as age, profession, expertise, experience level, and career goals can help you gain insight into their hobbies, interests, and needs that could bring them to take your classes. 
Once the target audience has been identified, crafting a message that speaks to their unique abilities and interests will more likely draw them in. 
Through tailored messaging targeting particular groups of potential students and showing that your class is specific to their needs, you can attract customers consistently over time.
Advertise Locally
Advertising locally is the most effective strategy for attracting customers to your art classes. Local networks such as classified ads, newspapers, bulletin boards, and places of worship are excellent places to spread the word. 
Flyers and posters in easily visible places will reach people who may have yet to consider taking an art class. 
By advertising locally, you can reach an audience that is already familiar with your presence in the area and create a deeper connection. When it comes to connecting with potential students, local advertising makes all the difference!
Leverage Online Tools
Leverage online tools to attract customers to your art classes and make their experience more memorable. Develop a website that showcases your work and displays information about your classes, location, pricing, etc., to generate interest in your offer. 
You can also use email marketing campaigns to regularly connect with potential customers by providing updates on new classes, discounts, or upcoming events. 
Social media is a powerful tool, too – content such as instructional videos, student progress updates, and event highlights can help engage current and prospective customers alike. 
Finally, if you want an easy way for customers to book classes online, consider investing in a class booking software that conveniently provides this service.
Network with Other Art Organizations
Networking with other local art organizations and seeking referrals from friends and colleagues is a great way to reach a larger audience and attract customers.
Take the initiative to network with similar art organizations, collaborate on projects and events, or get involved in citywide initiatives. Participating in art communities like this is a smart way to get your name out there for new customers interested in taking your art classes.
It's important to be active within the local community and make genuine connections with other organizations and individuals who share your passions. Use your best judgment when building relationships, remain professional and act confidently to secure positive outcomes.
Setting Up an Online Payment System
Setting up an online payment system for your art classes is important in ensuring smooth business operations and providing a secure platform for your customers. 
An efficient, reliable, and secure online payment system allows you to accept payments quickly and easily from anywhere, giving your customers the convenience of paying for classes without having to meet you to deliver payment physically. 
Additionally, an online system allows you to accept payments from various methods, such as credit cards and PayPal accounts. Setting up an online payment system can streamline your business operations, increasing efficiency while decreasing your time on administrative tasks.
How to Make Your Classes Stand Out From the Competition
Standing out from the competition is a key factor for any art studio looking to draw in potential customers. Several steps you can take will help set your classes apart from the rest. Here are ten tips on how to make your classes stand out from the competition:
Focus on Quality Instruction
Providing quality instruction and teaching material is essential for keeping students engaged and interested in taking your classes. 
Make sure you continuously research new techniques and approaches to teach your students and stay updated with industry trends to keep them motivated and coming back for more.
Offer Unique Classes
Explore ways to offer unique classes that set your studio apart. Consider various topics and ideas related to art, such as specialized courses on painting, sculpting, drawing, or digital illustration, or even classes on interactive art projects. Providing options like these can help make your classes more exciting and attract potential students.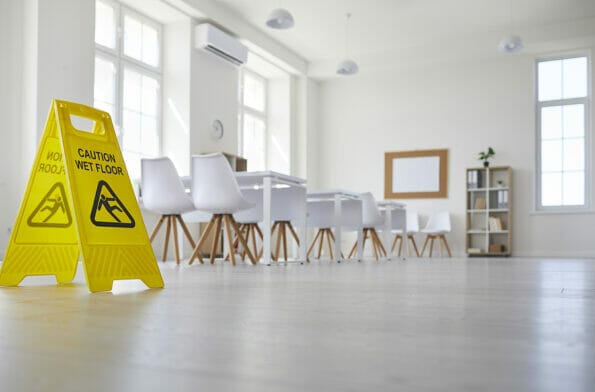 Assign Appropriate Projects
Assigning appropriate projects that challenge and inspire your students is key to providing a practical learning experience. Doing so will help you build a better connection with them and create meaningful experiences.
Nurture Student Talent
Recognizing talent and nurturing it can be one of the most rewarding experiences for any art instructor. Taking the time to understand each student's abilities and providing meaningful feedback will help you develop strong relationships with them.
Create a Welcoming Atmosphere
Creating a warm, inviting, and comfortable atmosphere in your studio is important for making students feel at ease and welcoming them back regularly. Simple things like providing snacks and refreshments or relaxing music can create an inviting atmosphere.
Final Thought
Marketing your art classes is an integral part of attracting new customers. You can inform potential students of your offer by targeting your audience and leveraging online tools, networking with other organizations, and creating an effective website or online presence.
Additionally, offering unique classes that focus on quality instruction, assigning appropriate projects, nurturing student talent, creating a welcoming atmosphere, and engaging with the local community can help you stand out from the competition.
With careful planning and thoughtful execution, these strategies can help you reach new customers and grow your business!
Image Source: BigStockPhoto.com (Licensed)
Site Disclaimer 
The Content in this post and on this site is for informational and entertainment purposes only. You should not construe any such information or other material as legal, tax, investment, financial, or other advice. Nothing contained on our Site constitutes a solicitation, recommendation, endorsement, or offer by HII or any third party service provider to buy or sell any securities or other financial instruments.
Nothing in this post or on this site constitutes professional and/or financial advice. You alone assume the sole responsibility of evaluating the merits and risks associated with the use of any information or other content in this post or on this site. 
You recognize that when making investments, an investor may get back less than the amount invested. Information on past performance, where given, is not necessarily a guide to future performance.
Related Categories:
Education
,
Art & Design
,
Reviews