For a car's performance to improve, some things should be in the correct order.
Many car owners believe that services done to their motors are expensive, time-consuming, and complicated. Well, that's not true as the work done is simple, quick, and affordable methods to enhance car performance and give it a long-life span.
Below are some of the ways you can improve your car's performance.
Declutter the Car
If you have been with the car for a lengthy period, you may have stored various items in the trunk, back seat, and glove compartment. It is a routine that we tend to keep some essential items in the vehicle; by clearing some of the clutter, car performance tends to increase, plus the engine has less stress.
Make sure whatever is in your car is essential; the rest, you should declutter to lighten your vehicle's load. Just have the basic items like the flat tire kit and avoid the rest.
It doesn't matter the type of car that you are driving; once you lessen the load, there will be an improvement in the car's performance. Imagine all this is free and can take you less than 10 minutes to declutter.
Get Parts of the Car from Trustworthy Dealers
Today there are many dealers selling car spare parts; most car owners tend to go to them because they have the best deals in town. As you go to them or shop the upcoming online stores, always remember that cheap is expensive. It will not cost you so much if you go into your pockets to get extra cash to buy quality parts for your car.
Go to reputable dealers if you want the best safety and longevity of your vehicle. Get the best edge performance products. Imagine spending less on buying low-quality parts installed; then, after some days, you are back to the mechanic to get rid of them since they will be damaged. It will be a loss; you have wasted your time and resources on something that is not worth it.
If you add up all the costs incurred on the low-quality parts plus the service fee, the amount could have gotten you a quality part for your car. Always go to the trustworthy car parts vendors and get something quality that improves the car's performance.
Replace the Spark Plugs and Air Filter
For the car to run smoothly, you will need to have the air filters well cleaned. A worn-out spark plug is a problem with the functionality of the engine. The engine will have to do extra work to perform at the required standards. If you repair or replace these components, your car's engine will perform better, be healthier, and have high gas mileage.
You can use the diagnostic tool to know when to replace them, that is, if you don't know when to have them replaced. There is no technical skill required to conduct this task. You must search for your car, locate the ODB port, and finally use the code library to check for the diagnostic reading.
Buy a Reliable Set of Tires
A good set of tires will make your car grip the more closely, regardless of the weather, be it rainy or snow conditions. There is nothing good like investing in quality tires that will safely take you anywhere.
As you inflate them, ensure you adhere to the manufacturer's recommendations, you will have better gas mileage, and you will not be a victim of unnecessary flat tires.
If you need a piece of advice you can discuss all the features of each tire brand with a professional car mechanic or just read some reviews about them online. There are a lot of blogs and car guides that provide reviews on such brands as Cooper, Continental, Firestone, etc.
Always Maintain your Car
Humans are good at ignoring and forgetting. That is why it is very easy for an individual to forget about rotating tires, changing oil, or even going for a filter replacement. It's important to have a mechanic like https://4×4-specialists.com/ to take periodic looks at your car, especially if it's having problems.
For a car to be in good condition, you must check on these small maintenance tasks. A smoothly running car saves you money, and your vehicle is in the best condition, so why don't you prioritize the basic maintenance practices.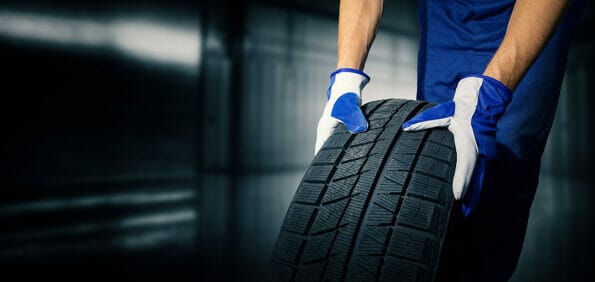 Go for the Polyurethane Bushings
The majority of the cars come with standard rubber bushings. The bushings absorb shocks from the bumps. They also take in noise and vibration, making the cabin quiet and peaceful, making the passengers on board enjoy the ride.
Old vehicles have rubber bushings that are not as effective as the newer models, or they may be old. Once you have upgraded the rubber bushings to polyurethane, your car will be comfortable to ride in and agile. Polyurethane bushings are adequate as they are not prone to wear and tear.
Summary
Improving car performance doesn't come easily; there are things you need to upgrade for you to enjoy that smooth ride. If you fail to maintain your car, be ready for the consequences. Follow the above-explained tip on improving the car's performance.  
Image Source: BigStockPhoto.com (Licensed)
Related Categories:
Cars & Vehicles
,
Reviews