Imagine we had a time machine. You and I, we'd use it to take us back to the mid 90s and give the ability to Instagram to Cher Horowitz, the leading lady of Clueless. Then we'd have it shoot us back to the early 1920s and invent sliced bread and become rich, RIIIICH! People are crazy for that stuff. We'd go down in history. Time traveling, man. We'd be pretty bad at it. Still, Jen Lewis over at Buzzfeed shows us what Cher's Instagram would look like. But how does Jen know? Maybe she's a time traveler? Maybe she's just a wiz at Photoshop. We may never know. One thing's for true is now that Cher song is in my head in a bad way.
♫ If I could turrrrrn back tiiiiiiime ♫ 
Whoa whoa whoa — two different Chers in one article? What have I done?! I'm surprised the internet didn't explode.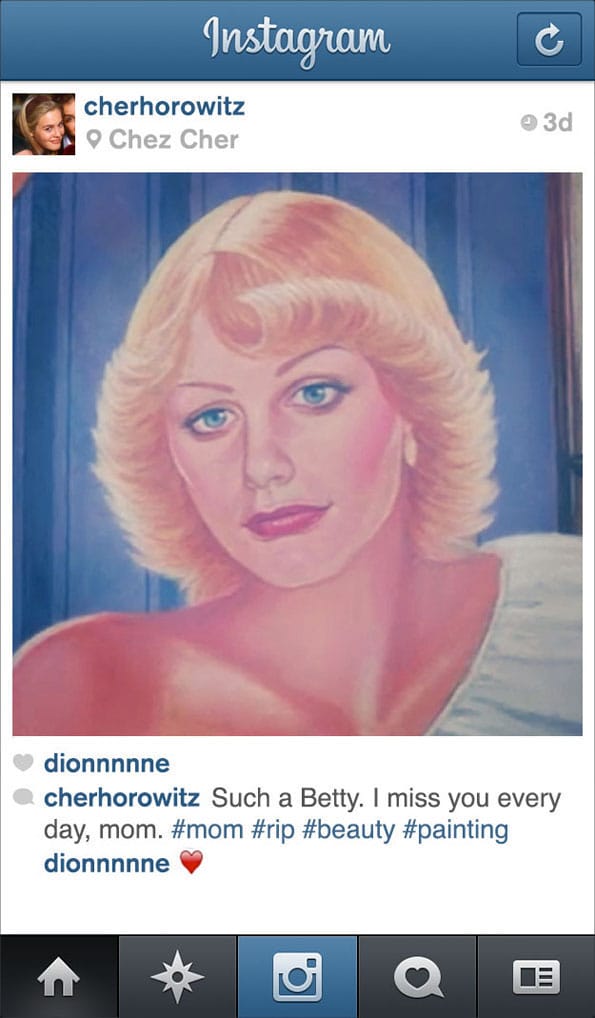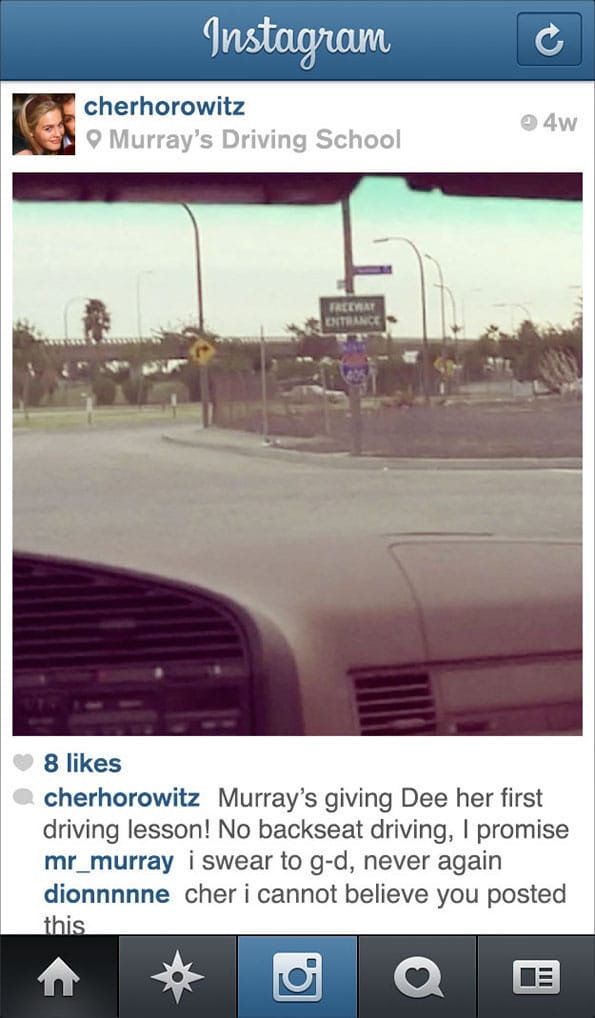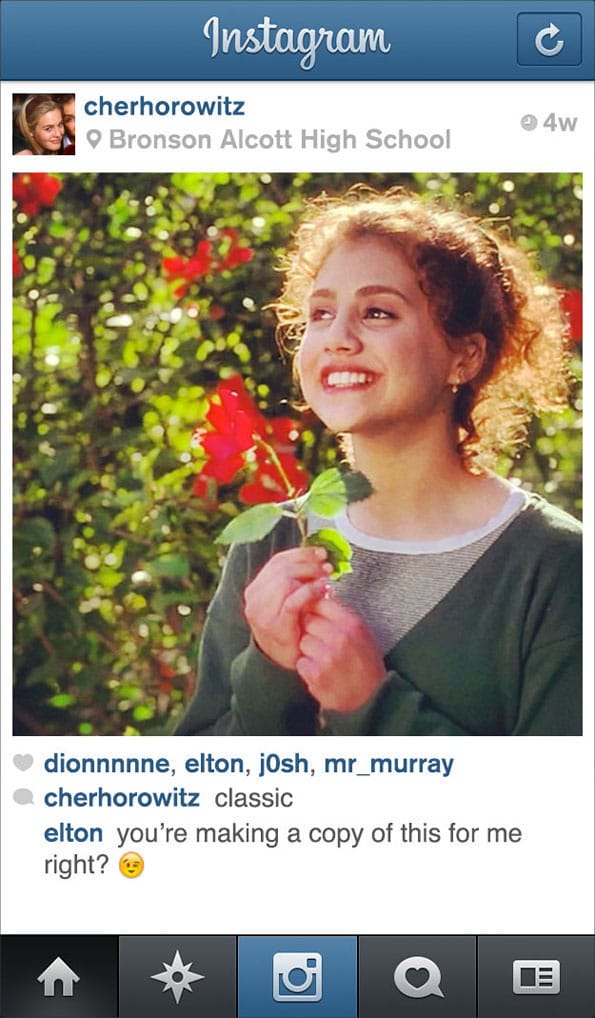 Related Categories:
Entertainment